Colleges & Trade Schools in Florida
By Publisher
| Last Updated
Trade schools in Florida offer students a convenient way to get their foot in the door of a new career. Students can learn skills to help them succeed in a variety of fields, from healthcare to skilled trades to digital arts or computer technology. Some programs are designed for careers like cosmetology, dental assistant training, and veterinary technician education. Others prepare students for more general fields such as business administration, computer technology, health care, information systems, and many others.
---
---
Florida Schools
Sponsored Listings
---
---
How much does trade school cost in Florida?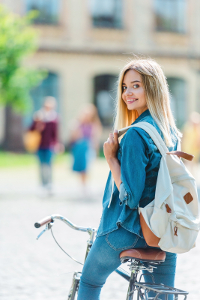 The average tuition and fees at four-year universities and colleges in Florida, according to National Center for Education Statistics (NCES) data from 2020-2021:
Public schools: $4,541 (in-state); $18,322 (out-of-state)
Private schools: $28,860
How old do you have to be to attend a Florida trade school?
Students must be 16 years old, have completed high school, or have their GED to attend vocational schools.
How does Florida's state financial aid work?
The Florida Financial Aid Application (FFAA) is facilitated by the Office of Student Financial Assistance (OSFA). It will determine your eligibility for grants, scholarships, and other programs that assist in covering or offsetting school costs. You can read the full list of grant and scholarship programs offered through the state of Florida at the OSFA link above.
Is there financial aid for postsecondary education in Florida?
The U.S. government offers a variety of options for federal student aid, including scholarships, grants, loans, and work-study programs. The Free Application for Federal Student Aid (FAFSA) determines which forms of aid are available to you and in what amounts. Completing the FAFSA should be one of the first steps you take in your search for funding.
---
Vocational Training for a New Career in Florida
Many opportunities are available to those who want to pursue higher education in Florida. You just need to decide what you want to learn and where you will attend.
Featured Florida Programs
Featured Skilled Trades Schools Locations
---