ECPI University
Florida · North Carolina · South Carolina
Texas · Virginia · Online
Last Updated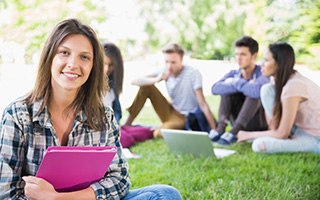 Your path is clear. A successful career is your destination, and education is an important stop along the way.
Forging the Path from the Classroom to Your Career
ECPI University (ECPI) focuses on helping students develop widely used communication, comprehension, and problem-solving skills that are imperative for becoming valuable, productive contributors to the workplace. And a professional atmosphere sets the tone for students to be at their best.
By choosing ECPI as the source for your post-secondary education, you can benefit from the insight that decades of experience in the education sector can bring.
What does that entail exactly?
Programs based on industry expectations and actual employer feedback
Professional externship and clinical opportunities
Year-round schedules resulting in shorter program lengths
Carefully-selected faculty who are ready to impart their knowledge
Team-based tutoring services that are available on-campus, and 24/7 online
---

Valuing Your Time
ECPI's accelerated program delivery model is thoughtfully designed to enable students to graduate significantly faster without compromising training quality. So, how does ECPI optimize your time and learning experience?
Classes run year-round and are segmented into five-week terms, allowing you to keep moving forward with consistent progress and accomplishments.
Each term consists of only two courses, so learning is concentrated in fewer areas at once. This focus can improve your ability to retain what you learn more effectively and stay motivated throughout your program.
Classes run Monday-Thursday, with Friday left free for tutoring or other activities.
This schedule can make a sizeable difference in the amount of time it takes to earn your credentials. At ECPI, you can earn an associate degree in 1.5 years or a bachelor's degree in 2.5 years. Plus, you'll receive assistance with career resources and job placement.
What will you do with the time you save?
---
Knowing That One Size Doesn't Fit All
ECPI University's students are as diverse as they are driven. Because of this, programs are delivered in various formats, including online, on-site, and a combination of the two.
If you want to enjoy the on-campus experience, you can choose regular daytime classes, as well as evening and weekend options. If online is your preferred learning style, you can rest assured that ECPI Online's courses contain the same intensive curricula as their classroom-based counterparts.
Additionally, ECPI offers a number of bachelor's, associate, and diploma programs to reflect its students' contrasting goals. Areas of study that you can choose from include:
---
Understanding that Education Involves Expectations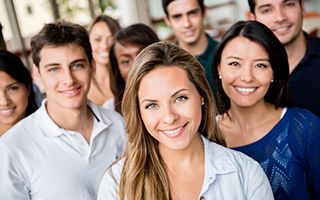 As a graduate, your educational credentials will say a lot to potential employers. That's why ECPI University continually strives to meet and exceed expectations.
Accreditation
ECPI University is accredited by the Commission on Colleges of the Southern Association of Colleges and Schools to award associate, baccalaureate, and diploma programs. The associate degree in Culinary Arts is accredited by the accrediting commission of the American Culinary Federation (ACF). The Roanoke location is pending approval by the Commission on Colleges of the Southern Association of Colleges and Schools.
Licensures and Approvals
Various programs at ECPI University are approved and/or licensed by organizations such as:
The Federal Aviation Administration (FAA)
State Boards of Nursing
The Accrediting Bureau of Health Education Schools (ABHES)
The American Culinary Federation (ACF)
---
Breaking Down Barriers to Success
Investing in your education is a serious commitment—one which ECPI University doesn't take lightly.
To help devise a financial plan that best fits your needs, ECPI's Financial Aid Administrators can provide guidance and explanations in a number of areas, such as:
Tuition, textbook, and fee structure
Financial aid eligibility and applications
Scholarship, work-study, and vocational rehabilitation programs
Monthly, in-school payment plans
And the support doesn't end with helping you access education. ECPI's Career Advising Department is in place to assist you in finding employment opportunities related to your area of study and provide mentoring in resume writing, salary negotiation, and more.
---
The Starting Line
You're ready to go. You want to learn how ECPI University can help. Begin by getting in touch with the admissions department today!
---
ECPI University College of Business and Criminal Justice Programs
Business and criminal justice are not only fascinating fields; they also provide a variety of challenging opportunities, especially for those who are driven to excel in these areas. To help you prepare for a future in either of these sectors, ECPI University offers business and criminal justice degree programs. If you choose a business program, your studies could focus on the development of analytical skills, strategic thinking, leadership abilities, ethical behavior, and more. Or, if you are interested in studying criminal justice, you could cover a variety of topics, including law enforcement procedures, the legal system, and surveillance principles. If you see yourself in the business or criminal justice industries, one of the exciting program options at ECPI University could be the right fit for your post-secondary education.
Accounting
Business Administration
Crime and Intelligence Analysis
Criminal Justice
Homeland Security
IT Management
---
ECPI University College of Culinary Arts Program
The culinary industry is unique and brimming with individuals who are passionate about everything related to food. By choosing a program offered at ECPI's Culinary Institute of Virginia, you could have the chance to immerse yourself in the exciting culinary world. Fulfillment is at the heart of any successful career, and if the culinary sector is your calling, consider ECPI as your starting point.
---
ECPI University College of Health Science Programs
The healthcare industry is often the clear career choice for individuals who are passionate about helping others. That's why ECPI University's College of Health Science offers post-secondary education intended to provide students with the well-rounded knowledge, skills, and experience valued by healthcare employers. If healthcare is your calling, ECPI could be your ideal starting point.
Dental Assisting
Diagnostic Medical Sonography
Emergency Medical Services
Healthcare Administration
Massage Therapy
Medical Assisting
Physical Therapist Assistant
Surgical Technology
---
ECPI University College of Nursing Programs
Are you eager to begin a nursing career and start helping people in a truly meaningful way? ECPI can help you make those ambitions a reality. These programs offer the chance to gain valuable knowledge and practical abilities so that you can pursue rewarding positions in this in-demand field. By getting a nursing education, you can become an essential contributor to the care of patients and the effectiveness of the healthcare system.
Nursing - Associate Degree in Nursing (ADN)
Practical Nursing
---
ECPI University College of Technology Programs
ECPI University's technology programs are intended to satisfy the goals of individuals who want challenging careers and are excited to work with the technological tools that are powering today's businesses. Built on the understanding that interactive training and up-to-date, industry-driven curricula are vital to producing skilled technology professionals, ECPI offers programs in a variety of vital disciplines, including those that might appeal to you.
Cloud Computing
Cyber and Information Security Technology
Electronic Systems Engineering Technology
Electronic Systems Mechatronic
Electronics Engineering Technology
Electronics Engineering Technology, Medical Imaging Equipment Technology
Mechanical Engineering Technology
Mechatronics
Mobile Development
Software Development
Web Design & Development
---
ECPI University Locations
Florida
Orlando (Lake Mary), Florida
660 Century Point Ste 1050
Orlando (Lake Mary)
FL
32746
North Carolina
Charlotte, North Carolina
4800 Airport Center Pkwy
Charlotte
NC
28208
Greensboro, North Carolina
7802 Airport Center Dr
Greensboro
NC
27409
Raleigh, North Carolina
4101 Doie Cope Rd
Raleigh
NC
27613
South Carolina
Charleston, South Carolina
7410 Northside Dr Ste G101
Charleston
SC
29420
Columbia, South Carolina
250 Berryhill Rd 300
Columbia
SC
29210
Greenville, South Carolina
1001 Keys Dr Ste 100
Greenville
SC
29615
Texas
San Antonio, Texas
4715 Fredericksburg Rd
San Antonio
TX
78229
Virginia
Manassas (Northern VA), Virginia
10021 Balls Ford Rd
Manassas
VA
20109
Newport News, Virginia
1001 Omni Blvd Ste 100
Newport News
VA
23606
Newport News, Virginia (Medical)
1001 Omni Blvd Ste 305
Newport News
VA
23606
Norfolk, Virginia (Culinary)*
2428 Almeda Ave 106
Norfolk
VA
23513
Richmond South (Moorefield), Virginia
800 Moorefield Park Dr
Richmond
VA
23236
Richmond South (Moorefield), Virginia (Medical)
800 Moorefield Park Dr Ste 302
Richmond
VA
23236
Richmond West (Emerywood), Virginia (Medical)
2809 Emerywood Pkwy Ste 400
Richmond
VA
23294
Richmond West (Innsbrook), Virginia
4305 Cox Rd
Glen Allen
VA
23060
Roanoke, Virginia
5234 Airport Rd NW
Roanoke
VA
24012
Virginia Beach, Virginia
5555 Greenwich Rd
Virginia Beach
VA
23462
Virginia Beach, Virginia (Medical)
5501 Greenwich Rd
Virginia Beach
VA
23462
Online
---
---
Accreditation
ECPI University is accredited by the Southern Association of Colleges and Schools Commission on Colleges to award the associate, baccalaureate, and diplomas.
---