Aviation Schools & Colleges
Last Updated
Aviation schools can do more than train you for one of the world's most appealing industries. They can also inspire your imagination in a way that helps you recognize and achieve your full potential. In fact, as you learn about the aircraft, technologies, and procedures that enable people to take flight, you can develop skills that are incredibly marketable.
It all starts with the kind of fun yet practical education that engages your mind as well as your hands. For example, aviation mechanic schools usually give students the chance to work on real airplane engines or avionics equipment. It's why getting your airframe and powerplant training can be such an interesting process. And it's why preparing for any other type of aviation career is often equally as compelling—whether it's learning how to pilot a plane or studying how to carry out reliable dispatch services.
So start working on your plans for a successful and satisfying future. Discover an aviation school by looking below, or pinpoint one near you by searching with your zip code right now!
5 Career Areas in Aviation and Aerospace That Offer Big Opportunity
---
---
---
---
Aviation Schools
Sponsored Listings
Los Angeles, California
Riverside, California
Denver, Colorado
Tulsa, Oklahoma
Aviation Electronics Technology (Avionics)
Aviation Flight
Aviation Maintenance Technology
Nondestructive Testing Technology & Quality Control Management
Fresno - Trades Education Center, California
Aviation Maintenance Technology
Canton, Michigan
Houston, Texas
Airframe and Powerplant Technician
Aviation Maintenance Technology
Tampa Bay, Florida
Concord, Massachusetts
Advanced Aircraft Systems
Aviation Maintenance Professional
Aviation Maintenance Technician
---
---
5 Career Areas in Aviation and Aerospace That Offer Big Opportunity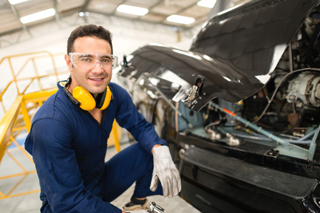 The aviation industry allows millions of skilled workers to enjoy exciting yet reliable careers. In fact, the Air Transport Action Group reports that, worldwide, this sector directly employed 10.2 million people in 2019 while generating more than $704 billion of GDP. And by 2036, that number could grow to $1.5 trillion.
Every year, more people travel by air and more goods are shipped by plane. Boeing predicts that between 2019 and 2038, airplane-passenger traffic will rise by 4.6 percent per year. And cargo traffic is predicted to increase by 4.2 percent per year.
This all means that going after an aviation career can really pay off. These five areas of the industry are especially promising:
Salaries are based on 2021 estimates from the Occupational Employment and Wage Statistics program.
1. Aviation and Avionics Maintenance
Being an aircraft mechanic or avionics technician can be exhilarating. Every day, you get to work on some of the most advanced and fascinating technologies ever created—from airplane engines and assemblies to radar and navigation systems. And you get to help ensure that people travel the skies safely.
Plus, check this out: Boeing predicts that, at the global level, 769,000 new aircraft maintenance technicians will be needed between 2019 and 2038—about 193,000 of them in North America alone. And the pay can be very good. For instance, in 2021, the median annual wage for U.S. aircraft mechanics was $65,380, with some technicians earning above $98,590. The numbers were very similar for those who repair and maintain avionics equipment.
2. Air Traffic Control and Dispatching
Safety is the number one priority in the aviation industry. And efficiency isn't far behind. That's why the sector relies on professionals who are well-trained in logistics, flight coordination, and dispatching. In 2021, the median annual pay for U.S. air traffic controllers was $129,750. And for airfield operations specialists—people who help ensure safe takeoffs and landings—the median pay was $47,880, with some experienced dispatchers earning more than $81,910.
3. Piloting and In-Flight Services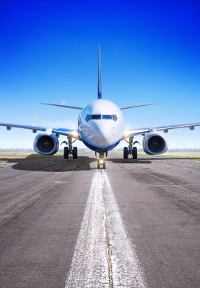 Do you imagine yourself working as a pilot one day? With the proper flight training, you can make great progress in achieving that vision. Many of today's pilots will be retiring in the coming years, creating opportunities for people like you. In fact, between 2019 and 2038, about 804,000 new commercial airline pilots will be needed across the world, according to Boeing. And the pay is often very good. In 2021, the median salary for such pilots was $99,640 in the U.S.
But pilots aren't the only ones who get to work in the sky. Globally, about 37.8 million commercial flights are conducted each year, according to the International Civil Aviation Organization. And most of them have a lot of passengers on board. So becoming a flight attendant could be another appealing option.
4. Airport and Airline Management and Services
Airport and airlines rely on ground crews and other workers who understand aviation fundamentals related to security, safety, flight operations, industry regulations, and other areas. From gate agents to cargo handlers to airport managers, the variety of career possibilities in this area is truly expansive.
5. Weather Science and Aerospace Engineering
Aviation is greatly impacted by what's happening with the weather. So meteorologists provide a crucial service that helps airlines and individual pilots plan for rough skies or avoid trouble. And when it comes to the design and testing of aircraft and space vehicles, you can't ignore the contributions of aerospace engineers. In 2021, the median salary for engineers in this field was $122,270.
---