Leadership Training
By Publisher
| Last Updated
Good leaders are essential to the success of countless organizations. With leadership training, you can develop abilities that enable you to effectively guide, motivate, inspire, and manage other people. The possible benefits include higher pay, more career opportunities, better relationships, greater self-awareness, and the chance to reach your full potential.
---
Education & Training
You can learn how to become a leader by completing a comprehensive course of study at a college or university. Most programs cover a wide selection of topics that are relevant to being in charge of a whole enterprise or a particular department or undertaking.
Length of Training
Leadership training programs generally take anywhere from two to 48 months to complete.** That wide range is due to the variety of different educational credentials you can purse. The shortest programs tend to be for existing professionals, whereas other courses of study are often geared toward students who haven't yet started their college education or those who want to supplement or upgrade their existing degrees.
Program Options
Depending on your current educational background and career experience, you can develop leadership skills by pursuing one or more of the following options:
Professional certificate: This type of credential is designed for people who already have some professional experience in their chosen fields and want to enhance their current skill sets in order to pursue leadership opportunities. Programs at this level can often be completed in just two to four months.**
Associate degree: Courses of study at this level generally take up to 24 months to complete.** They can help you gain the foundational knowledge that is necessary for being a good leader and pursuing entry-level career opportunities or further study.
Bachelor's degree: With this option, you can benefit from an extensive variety of general and leadership-focused courses that cover both basic and advanced concepts. Bachelor's programs are typically designed to take up to 48 months.**
Master's degree: You can pursue an organizational leadership degree at this level if you already have a bachelor's degree (which may not need to be related to business or leadership). Program lengths range from about 22 to 30 months.**
PhD: Every school has its own requirements, but a bachelor's and/or master's degree is usually the minimum prerequisite. At some colleges, your time in a PhD program is reduced if you have a master's degree. In addition to taking advanced and specialized courses, you'll likely need to write and present one or more dissertations. It commonly takes about 36 to 48 months to complete a doctorate program related to leadership.**
---
---
Typical Courses
Curricula vary from program to program, but here are some examples of core class topics you may encounter:
Theories and styles of leadership
Management principles
Cross-cultural leadership
Business law
Social psychology
Human capital development
Coaching and mentoring
Workplace communication
Development of motivation
Research and analysis
Economics
Strategy development
Operations management
Managerial accounting
Finance principles
Business development
Negotiation
Project management
Marketing management
Human resources management
Conflict management
Business statistics
Information systems
Entrepreneurship
Undergraduate programs typically also include general courses in areas like math and the arts and humanities.
Skills You Can Learn
An education in leadership may help you develop skills related to:
Making complex decisions
Working well with people of varying backgrounds
Persuading people to get behind a common vision
Facilitating effective collaboration
Developing an overall strategy
Motivating people
Recognizing and nurturing talent
Helping people identify and reach their potential
Coordinating staff and organizational operations
Developing efficient workflows and procedures
Overseeing financial activities
Reducing organizational costs
Managing projects
Solving problems
Communicating effectively with diverse stakeholders
Licensing & Certification
Most leaders do not need any kind of official government license, but there are some exceptions. For example, certain positions in health care (such as nursing home administrators) require licensing in some or all states. You also may need a state license if you are a supervisor who performs certain kinds of work in a regulated trade or occupation (such as electrical work, social work, or nursing). In addition, entrepreneurs typically need business licenses in order to operate the ventures they own.
Third-party leadership certification is usually voluntary unless your employer requires it. Many different organizations offer leadership, management, or coaching certification, either for general use or for particular industries or areas of business. Here are just a few examples:
Education & Training FAQs
Is online leadership training worth it?
When you consider the potential benefits of completing a leadership program (such as the opportunity to pursue better, higher-paying positions), the training can pay off. Also, factor in the convenience and flexibility of taking your courses at home or wherever you have a steady connection to the Internet. Whether you're a working professional or adult student with other commitments, an online education can give you the ability to choose your own schedule for learning and studying. In addition, a degree or professional certificate in leadership from an accredited college or university is likely to be seen as a valuable credential by most employers, whether you earned it on campus or online.
Is it better to get training in coaching, management, or leadership?
Many organizational leadership programs include courses that cover all three areas, so you may not need to choose between them. Plus, good coaches, managers, and leaders generally share a lot of overlapping skills and characteristics. That said, it's worth thinking about the core type of role you want to have after completing your training. Here are some of the basic differences:
Coaching involves helping people achieve their full potential or desired outcomes by observing their actions, monitoring their progress, providing constructive feedback, and assisting them in using, improving, or building upon their existing skills and resources.
Management generally involves planning, solving problems, providing clear directions, and organizing, controlling, and monitoring the activities of other people as they work toward known objectives.
Leadership is more about motivating and guiding people in the service of an overall purpose or vision (often long-term) that may or may not be fully planned out yet and allowing those people to do what's necessary without directing their day-to-day tasks.
---
Leadership Schools
Sponsored Listings
---
---
Career Information
Completing a leadership development program can significantly boost your ability to pursue important and high-paying opportunities. The skills you can develop may greatly improve your professional effectiveness and benefit the organizations you work for in countless different ways.
Career Outlook*
9.3% growth from 2020 to 2030
Median Salary
Management Occupations
Job Openings*
Average Yearly Openings
Length of Training
Most Common Length
Work Settings
Sources
Bureau of Labor Statistics
U.S. Department of Education
Earnings
The median salary for people in management occupations, which include senior executives, administrators, and directors, is $102,450. The top earners in that occupational category make more than $208,000.
Job Openings & Outlook
Projections from the Bureau of Labor Statistics (BLS) show that the employment of people in management occupations could grow 9.3 percent from 2020 to 2030. A yearly average of more than 904,400 openings are expected to be generated in that occupational group. That yearly total includes:
Newly created jobs: 90,700
Open positions from people retiring: 266,300
Openings from people changing occupations: 547,400
Key Benefits
Stronger relationships: Good leaders often inspire loyalty and respect. And they are frequently trusted to act in the best interests of others. Demonstrating true leadership can help you attract and retain the most talented employees, partners, and collaborators.
Clarity of mind and purpose: Leadership courses can help you achieve greater self-awareness through the identification of your values, strengths, weaknesses, and personal and professional limits. Recognizing those things may reduce your stress and make it easier to take ownership of your mistakes (and learn from them).
The chance to build a legacy: When you become a leader, you get to start discovering and living up to your full potential. Perhaps more importantly, you get to help those you lead live up to their true potential. You can make a positive, lasting, and memorable impact by passing your success on to others.
What a Leader Does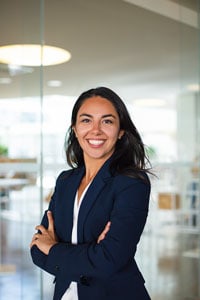 Depending on their particular roles in the companies or organizations they work for, leaders may do things like:
Map out an overall vision and organizational culture
Set short- and long-term goals
Establish or modify policies and procedures
Gather, analyze, and interpret data
Identify talent
Mentor and motivate others
Hire, manage, and direct employees
Communicate goals and needs to diverse stakeholders
Resolve conflicts
Negotiate agreements
Research and acquire necessary resources
Foster good workplace morale and collaboration
Modify department or organizational structures
Develop strategies for better customer or client service
Identify ways to reduce costs and increase efficiency
Direct marketing efforts, financial activities, or overall operations
Work Settings
Since leaders are employed in every industry, their work environments can vary significantly. Common examples include settings such as:
Business offices
Retail stores
Schools
Health facilities
Offices of non-profit organizations
Government offices
Legislative buildings
Manufacturing facilities
Restaurants
Construction sites
Warehouses
Emergency operations centers
Home offices
Careers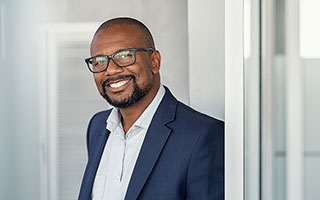 People with educational backgrounds in leadership and management pursue all sorts of different career paths. Leaders don't have to stick to the business world. As long as they get the right training, they can specialize in other areas. This isn't a comprehensive list, but here are some popular examples, including specializations in the business world and some outside of it:
Chief executive: Plan, direct, and manage an organization's overall strategy and work to ensure that specific goals are reached.
Operations manager: Oversee the day-to-day activities of a business establishment or non-profit agency.
Human resources manager: Take charge of an organization's recruitment, hiring, and retention of employees as well as policies for training, conflict resolution, discipline, and other staff-related issues.
Administrative services manager: Direct and organize the various clerical and support activities that enable organizations to operate as smoothly as possible.
Project manager: Preside over specific ventures of an organization by coordinating each stage, from concept to completion, and ensuring that everything happens on time and on budget.
Training and development manager: Lead an organization's strategy and implementation for evaluating and enhancing the expertise of existing employees.
Marketing manager: Coordinate the identification, development, and implementation of strategies for finding and retaining customers or clients.
Management analyst: Provide expert consulting to organizations that need guidance on how to make their operations more efficient and successful.
Health care administrator: Manage a medical facility or department by coordinating its services and working to improve its effectiveness, efficiency, and compliance with laws and regulations.
College or university administrator: Help lead a post-secondary institution's admissions, academics, student affairs, faculty research, or other department.
Entrepreneur: Start and lead your own business ventures.
Specialist in government and public policy: Serve the public by helping to manage local, state, or federal agencies, running for political office, or assisting legislators or other politicians.
Emergency management director: Coordinate the planning and mobilization of responses to natural disasters, terrorist attacks, or other threats to the nation or particular regions.
Religious leader: Help oversee faith-based organizations or activities that include promoting the message of a particular faith (for example, through Christian ministry).
Hospitality manager: Help lead and coordinate the staff and operations of a hotel, resort, or restaurant.
Construction manager: Take on a specialized form of project management in which leaders oversee and coordinate all stages in the building or renovation of structures from beginning to end.
Career FAQs
Why is leadership important?
Leaders are critical to the success of any organization because their guidance can help:
Motivate employees
Enhance workplace collaboration
Raise employee engagement
Boost productivity
Foster innovation
Increase revenues
Attract top talent
Refine workplace communication
Minimize workplace stress
What makes a good leader?
There are many schools of thought on this subject, but some characteristics that are frequently cited include:
Altruism
Competence
Courage
Creativity
Dedication
Empathy
Enthusiasm
Generosity
Honesty
Humility
Imagination
Insightfulness
Integrity
Openness
Personal accountability
Resilience
Being a good listener, communicator, delegator, and decision maker is also fundamental to the success of many leaders.
---
Leadership Training Can Maximize Your Potential
Many schools offer programs designed to help students and professionals become effective leaders in fields that matter.
---
* Employment growth and job opening numbers are based on projections for the management occupations category from the Bureau of Labor Statistics.
** Length of training information is based on a combination of information from the Occupational Outlook Handbook, the U.S. Department of Education, and a wide sampling of relevant program lengths from about 30 individual school websites. They are a mix of public, private non-profit, and private for-profit institutions.