Interior Design Schools & Colleges
Last Updated
Gone are the days of a few paint samples being enough to qualify you as an interior designer. Today, interior design schools teach you about topics like color theory, computer aided design, and space planning. Degree programs are becoming more common for budding designers, so understanding what's available for your education is an important first step in moving toward a career in this field.
Interior design is the art and science of shaping the places in which we live, work, and play in a functional and pleasing manner. From floor to ceiling, designers consider what the space is being used for, who is using it, and how to best help clients maximize the area's potential. By attending school, you can learn the basics of design for both commercial and residential interiors, design theory, drafting, and much more.
You can also learn about building codes, how to work with contractors, and common safety concerns. The chance to specialize in environmental design or design for seniors, for example, could also be a possibility.
If you want a career that lets you blend creativity with business sense, then you're on the right path. You can learn even more about this industry, including salary details, job outlook, and what to expect from a training program, by taking a look at this detailed article. And if you're ready to continue your journey right now, just request more information today from the schools that interest you!
Interior Design Career Information
---
Interior Design Schools
Sponsored Listing
---
---
Interior Design Career Information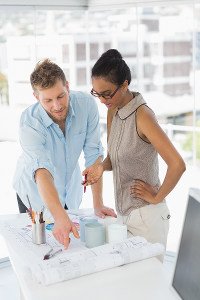 Interior spaces serve a broad range of purposes, from working to sleeping to eating. In order to ensure that these spaces meet the needs of their users, interior design professionals are called in to perform the important task of working out the functional and aesthetic elements.
This area of design is concerned with the process of creating interior spaces that address form and function as well as public health, safety, accessibility, and environmental considerations. Additionally, this design discipline can include creating plans for everything from interior layouts to spatial usage to soft furnishings.
It entails a comprehensive process of research, programming (i.e., designing), construction, and follow-up. Further to this, the practice involves technical, creative, and business tasks.
Professionals in this field design interior spaces for a variety of uses. They follow a systematic process to help clients achieve well-designed spaces—within residential, commercial, institutional, and other settings—that satisfy functional objectives, align with client tastes, and adhere to government regulations.
They utilize knowledge about an array of topics such as design theory, spatial planning, construction documentation, building processes, and budgeting. They may also use a variety of tools and technologies to complete projects, from traditional art supplies to computer aided design and drafting (CADD) software applications.
Generally, they possess strong artistic abilities as well as organization, time management, communication, problem-solving, teamwork, and leadership skills.
An interior designer can hold any number of individual positions under the umbrella of the profession, including:
Architectural assistant
CADD specialist
Facilities planner
Interior design consultant/coordinator
Interior design director
Renderer
Space planner
Sustainability consultant/designer
---
Job Responsibilities
The job can include a broad range of tasks in a variety of areas, including initial consultation, research, programming, initial planning, design development, construction, implementation, and follow-up. Some of the tasks include:
Initial Work
Meet with potential clients to present a design portfolio and qualifications
Determine the size, scope, and parameters of a project through consultation and a site visit
Examine client needs, goals, and expectations, including client tastes, project objectives, and other factors
Use client information to develop a schedule and budget
Prepare and submit an initial project bid for client consideration
Establish a contract that outlines responsibilities, fees, and payment schedules
Throughout Project
Perform a space survey through interviews with clients and any other end users
Work with architects and engineers to develop a building footprint (for new construction)
Examine blueprints and analyze design problems (for existing structures)
Create a preliminary space plan (i.e., program) of space allocation to review with the client for further refining and revising
Examine environmental, ergonomic, health, safety, and other relevant considerations and apply principles appropriately
Propose ideas for interior finishes and furniture options for client review and feedback
Develop highly detailed plans for interior spaces, including color palettes, wall coverings, and finishes
Prepare construction documentation using computer aided drafting (CAD) technology or manual drafting methods
Present complete final plans to clients, including technical and creative sketches, 2D/3D models, and construction plans
Submit construction plans to government agencies in order to obtain appropriate permits
Work with clients/architects/engineers to solicit, review, and approve contractor bids
Attend work sites to monitor construction and ensure that tasks are completed to client standards and design specifications
Post-Project
Visit sites post-construction to complete final inspections of work
Perform a post-project visit to acquire client feedback and ensure that no remedial work is needed
---
Interior Design vs. Interior Decorating
An interior designer:
Has likely earned a post-secondary education in the form of an associate or bachelor's degree
Must possess skills related to design theory, computer aided drafting and design (CADD), and space planning, as well as building regulations, architecture, and other technical topics
May be required to become registered, certified, or licensed through a state-level government agency
Can often perform a wide range of technical duties (in addition to creative tasks), which are often associated with architecture and engineering, such as developing, signing, sealing, and submitting construction plans
Is generally qualified to take on structural design, including remodeling work and interior planning
Can perform the job of an interior decorator as a component of the interior design process
Often works with clients, suppliers, architects, engineers, and contractors to meet project goals
May work on a variety of projects, such as hospitals, restaurants, hotels, and retail spaces, as well as residential spaces
Can generally charge more (and will earn more) than an interior decorator
An interior decorator:
Is not required to complete a formal training program but has often earned a certificate or diploma
Must have an understanding of esthetics and furniture layout
Does not need to earn industry certification in order to practice or be called an "interior decorator"
Generally handles the surface finishings of a space, including furnishings, wall coverings, window treatments, and accessories
Is not qualified to rework or redesign the existing structure of a space
Performs a small component of the interior design process
Typically works specifically with clients and vendors to refresh or update the look and feel of an existing space
Probably spends the majority of his or her time servicing residential clients
---
Choosing a School
Before making your selection, it's important to look at:
Accreditation
Keeping the preferred goal of certification in mind, an education from an accredited college or university is often mandatory for meeting state requirements. You should consider a school that has obtained accreditation from an organization that awards accreditation specifically to interior design or general art and design programs. These accrediting bodies include:
The Council for Interior Design Accreditation (CIDA)
The National Association of Schools of Art and Design (NASAD)
Program curricula/format
Program curricula can vary from school to school. So before sending out any applications, you should take a good look at the specific curriculum for each program that you're considering. You may want to:
Find out if there are courses offered in specific subjects that you are interested in (such as sustainable or commercial design)
Make sure that the program contains a strong foundation of business courses (which are important for preparing you to enter today's competitive business world)
Ensure that the program format (e.g., on-campus and/or online) is suited to your particular goals and offers the necessary support and guidance
Faculty and student services
Knowing who will be teaching you is an important factor in the selection of a school. Because of this, you may want to talk with program alumni, meet in person with a member (or members) of the faculty, or contact the school itself in order to find out if the instructors are experienced, credentialed, currently working in the field, and are skilled mentors.
Additionally, you should find out about the student services offered by each school, including career placement assistance, academic advising, tutoring, and internship programs.
School facilities
Setting the stage for your education will be the school's physical campus facilities, which should reflect the environments and technologies found within the interior design field. Look for schools that feature well-equipped design labs, including those that contain industry-current CADD equipment and software applications, studio spaces, and more.
Personal fit
Since you can expect to spend anywhere from two to four years of intense study obtaining your education, it's important to attend a school that aligns with your individual interests and goals. To this end, you should look at the culture of the school, where past graduates have found employment, and other factors.
---
Program Options: Degree, Diploma, or Certificate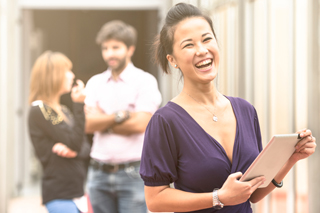 Certificate
A certificate program can generally be completed in a year or less, and tends to be career-focused, with the goal of preparing you for entry-level positions upon graduation. Typically offered by vocational schools, certificate programs can teach you skills related to materials, textiles, lighting, and more.
Diploma
Diploma programs are similar to certificate programs, as they are also career-oriented and focus on building hands-on skills. However, they tend to be slightly longer, averaging around one to two years. Diploma programs may also include some theoretical background courses, such as the fundamentals of residential and commercial design, or the history of furniture and interiors.
Degree
When it comes to interior design degrees, there are a few different options available. Here are the most common:
Associate Degree: An associate degree program is usually two to three years in length. It often includes practical training and a strong theoretical background, as well as business and/or general education courses.
Bachelor's Degree: This is a more in-depth program that typically takes four years to complete. It usually includes everything an associate degree would cover, as well as more advanced business and general education courses.
Master's Degree: The highest level of interior design training available, a master's degree can take up to four years to complete, following the completion of a bachelor's degree. It includes advanced-level training that prepares graduates for management, leadership, or education-related positions.
---
Program Prerequisites
With all schools and program options, it is important to find out what the prerequisites are. In order to be granted entry into an interior design program, you will likely need to do some or all of the following:
Meet general college/university entrance requirements
Possess high school/college-level art credits
Provide a portfolio submission (showcasing your current design and art skills)
Complete a design test
Take part in a personal interview
Submit one or more written essays
---
Program Objectives
Each program is unique and will be based upon its own distinctive curriculum. However, most programs are developed to meet the requirements of the industry and enable students to take the National Council for Interior Design Qualification (NCIDQ) exam, which is administered by the Council for Interior Design Qualification (CIDQ).
You can expect to obtain a strong creative, technical, and business foundation to help you prepare for a future within the field. Specifically, your education may cover the following topics:
Creative design
Design theory (including principles of design and design elements)
The systematic design process (also called programming)
Computer aided drafting and design (CADD) and manual drafting techniques
History of design, architecture, and art
Creative and technical rendering
Decorative element design and selection (e.g., soft furnishings, art, etc.)
Interior design trends and issues
2D and 3D model making
Global cultures, art, and design
Spatial planning and analysis
Material sourcing
Portfolio development techniques
Technical considerations
Architectural and engineering fundamentals
Construction plans and architectural detail drawings
Building, fire, and electrical codes
Sustainable construction practices and environmental concerns
Public health, welfare, and safety in design
Interior building materials and construction methods
Local, state, and federal regulations (including procurement of permits)
Business fundamentals
The sales process and customer service
Budgeting and costing
Contract development and negotiation
Business communication
Marketing and networking
Legal and ethical considerations for interior designers
Professional presentation mediums and techniques
Entrepreneurship and business management
Business computer applications
Time and project management techniques
---
Specializations to Consider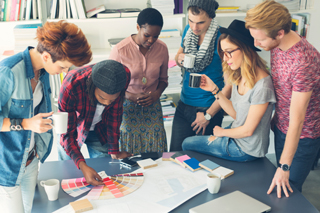 Within the field of interior design, there is a broad range of niche areas that designers can choose to acquire skills or certification in. Whether you simply want to gain additional skills to enhance your qualifications or would like to focus your practice, specialization can be a great way to set yourself apart from the competition. To become specialized in a particular area, you can generally take actions such as taking on projects in that area, completing relevant continuing education courses, and earning industry certifications.
Some of the most common areas of design specialization include:
Green (sustainable)
As this discipline continues to evolve from a fringe niche to mainstream, the qualifications for green or sustainable design are becoming much more desirable and important.
Green design focuses on a variety of factors throughout the design and remodeling processes, including efficient use of resources, selection of non-toxic and sustainable products, optimal air quality, the use of recycled and reclaimed materials, and more.
Most notably, the U.S. Green Building Council (USGBC) offers a program called LEED (Leadership in Energy and Environmental Design). Through this program, you can earn a number of certifications, such as the LEED Accredited Professional credential, which requires candidates to possess relevant experience and complete a two-part examination.
Residential
Residential design is one of the most popular areas of the industry, especially for those who are interested in working part-time or on an intermittent basis. This area of design is concerned with designing and redesigning interior residential spaces, including spaces within single-family homes, townhouses, and condominiums.
Kitchen and bath
Within the residential design niche, kitchen and bath design is a particularly popular specialty. Often, professionals who focus on this area of design work with clients who are remodeling or renovating and want to refresh or remake the look of these central home areas. In order to work in this discipline, a strong knowledge of cabinets, plumbing, fixtures, and other components are essential.
If you're considering a career in this concentrated area of the field, the National Kitchen & Bath Association (NKBA) offers a number of recognized certifications, including Certified Kitchen Designer (CKD) and Certified Bath Designer (CBD). These certifications require some combination of education and experience credentials, letters of reference, and certification examinations.
Office
Office design is concerned with the form and function of office spaces, from small business settings to large corporate structures. This area of design requires designers to be knowledgeable in a wide range of subjects related to the efficient use of space through layout planning, light and sound requirements, and much more. Office designers may also have to consider technological needs (e.g., ensuring that space and electrical/data requirements are met), ergonomics (i.e., spaces and furniture that emphasize healthy working conditions), and other factors. Plus, office designers must work to achieve a space that reflects the culture or image of an organization.
This field is very sensitive to changing trends in the workplace, such as the shift to less hierarchical organizational structures, an increase in telecommuting and videoconferencing, and growing usage of collaborative work teams.
Hospitality
Hospitality design is an area of design that is concerned with the planning and designing of a variety of entertainment and hospitality spaces. This design discipline requires consideration for factors such as traffic flow, lighting, acoustics, and regulations.
Generally, this type of design is based on strong themes and is an exciting and unique area of the field that focuses on "experiential design." Specific spaces that hospitality designers might create plans for include restaurants, hotels, theaters, amusement parks, cruise ships, conference facilities, and bars.
Healthcare
From hospitals to clinics to nursing homes, healthcare design is the area that focuses on the design of spaces within these and other healthcare settings. Healthcare designers have to consider a broad range of factors that can significantly impact the way that care is delivered to patients within health-related facilities.
Creative elements such as layouts, materials, color palettes, lighting, and more can all play a vital role in the way that patients adapt to health settings, the way that healthcare professionals move within those settings, and more. Additionally, technical aspects of designs can require a focus on accessibility, health regulations, air quality, technological needs, and other factors.
If you're interested in this niche, the American Academy of Healthcare Interior Designers (AAHID) offers a certification credential that is intended to certify interior designers who have obtained relevant education and experience, possess NCIDQ certification, and have completed an AAHID-administered examination.
Accessible (universal)
Generally considered a combination of residential and healthcare design, the field of accessible design (also called universal design) is one that involves creating spaces for individuals who have special physical needs that can be addressed by adapting spaces.
A large area of this niche involves design for older adults who want to remodel their homes in order to extend their ability to live independently. To this end, an accessible design plan may call for increased lighting (which can help with diminishing eyesight), the installation of ramps (which can help with limited mobility), and more. Designs might also require hallways to be widened or bathrooms to be revamped to allow for wheelchair access.
If you are considering this area of expertise, the National Association of Home Builders (NAHB) offers the Certified Aging-in-Place Specialist (CAPS) program, which helps designers to develop the skills and knowledge needed to serve this population.
Institutional (education and government)
Institutional design addresses the needs of a variety of public use facilities, such as community centers, schools, college and university buildings, government offices, police stations, correctional facilities, and libraries. This area requires the consideration of a wide range of unique factors, including efficient use of space, strict financial constraints, functionality, safety, and future needs. A number of facility-specific elements must also be looked at, from the ability for community centers to serve multiple functions to how classrooms can be designed to foster student engagement.
Commercial and retail
Commercial design looks at how to design efficient and effective spaces that serve the needs of retail and wholesale organizations. This means that designs are developed to help clients attract their target demographic and present products in the most appealing way possible, furthering the goals of the client to move its inventory. Within this niche, you might have the opportunity to design department stores, retail showrooms, small shops, grocery stores, and much more.
---
Work Environment
Interior designers tend to work in their own office settings but may also spend time at locations such as:
Clients' homes or businesses
Architectural or engineering offices
Wholesale or retail supplier showrooms
Construction sites
Additionally, many are self-employed and work out of a home office.
---
Salary
The typical salary varies depending on factors such as education level, certification, experience, reputation, area of expertise, and geographic location.
According to occupational employment and wage statistics for interior designers in the U.S.:
The median annual wage is $53,370 (or $25.66 per hour).
The top 10 percent earn $94,130 ($45.25 per hour) or more.
The best-paying regions for interior designers include the District of Columbia, Rhode Island, Alaska, California, and Arkansas.
---
Employment Outlook
Employment in this occupation is expected to grow by four percent from 2018 to 2028. The demand for interior designers could be affected by factors such as an increased requirement for specialized designers to provide services to an aging population and a growing need for services related to the building and remodeling of environmentally sustainable spaces.
---
Advantages of the Job
Creative expression—Opportunity to express yourself creatively on a regular basis.
Varied work—Variety in projects, from restaurants to offices to homes, all for clients with different goals, tastes, and budgets.
Social and interactive settings—Architects, engineers, contractors, vendors, and clients are just some of the people you could work closely with.
Opportunity to be challenged—Each project presents its own problems and challenges, giving you the chance to use all available resources to achieve client goals on time, under budget, and up to expectations.
Rewarding projects—Whether you're helping a family to design their dream home or assisting a small business owner in renovating or remodeling, you can be involved in helping others make positive changes.
Potential for entrepreneurship—If you opt to go out on your own, working as an independent designer or contracting your services to a firm, then you could enjoy the freedom of being your own boss.
Active work—This line of work can let you spend time both inside and outside of the office and can include a pleasant mixture of client meetings, supplier visits, and more.
Kindred spirits—Working alongside others who share your passion for creating beautiful, functional, and innovative spaces.
---
Getting Started in the Field
Education
Typically, a bachelor's degree will best prepare you to enter the field. However, an associate degree may be sufficient in some cases (depending on state licensing requirements).
A degree program can provide you with the creative, technical, and business skills required to take on a junior role within the interior design field. Plus, you can benefit from the opportunity to learn from experienced interior design professionals, build a portfolio showcasing your best work, and participate in internships and other hands-on components.
Without obtaining a degree credential, you might only qualify for design assistant positions. However, you might have a very difficult time even attaining a role at this level since degree holders often go after these positions in order to gain the practical experience necessary to become licensed or registered.
Work experience
After graduation, the most common next step involves pursuing an entry-level job with a design firm or another similar organization. Work experience is nearly always a requirement for state licensing/registration.
This work experience component can consist of both unpaid internships and paid work and generally takes anywhere from two to four years (depending on the length of your schooling) to complete.
It is recommended that you begin your career by working under the supervision of an NCIDQ-certified interior designer in order to help ensure that you have the opportunity to learn from a professional who has gone through rigorous education, experience, and examination requirements and can offer guidance and mentorship as you move through the process.
Industry certification
Depending on where you live, you may or may not be required to become licensed, registered, or certified in order to work in the field. Each state regulates this profession independently and has its own set of rules regarding title and/or practice.
In order to attain industry licensing/certification at the state level, interior designers must meet varying requirements for post-secondary education, work experience, and education. Generally, NCIDQ certification is required to become a credentialed interior designer, along with various other conditions such as passing a state-administered competency examination.
To achieve (and maintain) the NCIDQ certification, you must:
Earn a degree from an accredited post-secondary institution
Acquire a minimum of six years of combined education/experience
Successfully pass the three-part NCIDQ examination
Complete continuing education hours/credits on an annual/biannual basis
Upon meeting these requirements, you can obtain your NCIDQ certification, which can then open the door to membership in other industry-recognized organizations, including:
While meeting the NCIDQ certification standards is not mandatory in all states, it is recommended. In states where the interior design profession is not regulated, this credential can offer proof of competency and qualification. Because of this, becoming NCIDQ-certified can offer additional (and potentially valuable) credibility.
Advancement
After becoming a licensed, registered, or certified interior designer, you will likely spend the next few years refining your portfolio, building a client base, cultivating relationships with suppliers and other industry professionals, and gaining experience on a variety of projects. You will also be continually developing your approach and style and learning which area is best suited to your particular interests and skills.
Although there is no structured path for advancement, you may have the opportunity to move on to a higher-level position within a design firm (such as chief designer) once you've gained enough experience. Or you may choose to venture out on your own (if you haven't already) and become an entrepreneur within the field. One characteristic of this profession that is important to understand is that (like many other creative fields) success is generally not tied to seniority, but rather to initiative and talent.
---
Excelling in the Field
Just like most areas of life, getting ahead in interior design means going the extra mile. So if you want to achieve excellence in this field, the following tips can help you make it happen:
Keep drawing and sketching—Regardless of how many hours you've spent taking art and design classes, continue to develop your skills by practicing the ability to communicate your ideas through visual mediums. This can include drawing, painting, and more.
Always look for inspiration—Keep your eyes open for potential sources of inspiration, whether you're in an art gallery or walking down the street. Anything from literature to world cultures to nature could spur an idea for your next project.
Hone your communication skills—Even though you'll often be expressing your ideas through sketches and construction plans, you will also need to sell your ideas to clients and explain the designs to contractors, engineers, and architects.
Network, network, network (and then network some more)—Landing jobs and clients in this profession can generally be attributed to word-of-mouth advertising. Because of this, it's crucial to get your name out there. Attending networking events is one of the most important things you can do to generate business.
Keep up with changing trends and technologies—From new computer applications to design trends, this industry is dynamic and ever-changing. In order to keep pace with the evolution of the profession, consider participating in workshops or continuing education courses. Reading industry publications is also vital for maintaining up-to-date knowledge.
Find a mentor—Whether you decide to start out working for a large firm or assisting an independent designer, take advantage of the opportunity to learn from the experienced professionals around you. If possible, lock onto a particular designer who can provide valuable guidance and feedback as you establish your own career.
Continually refine your portfolio—Potential clients will want to see examples of your best work in order to determine whether your skills and tastes align with their needs. Because of this, it's essential that you frequently update your portfolio to include the use of new materials and technologies, a varied representation of styles and techniques, client testimonials, and more.
Develop a thick skin—Don't get discouraged. No matter how talented you are, clients and employers will not love all of your ideas, but it's important to use those opportunities to garner crucial feedback. This can help you further develop your ability to meet the expectations of the people you're working with.
---