Vocational & Trade Schools in California
By Publisher
| Last Updated
California's trade schools and vocational colleges help prepare students to build futures in a region with endless possibilities. Business, technology, health care, and many other career sectors provide ample opportunities for reliable and meaningful employment.
---
Education & Training in California
Californians have the opportunity to choose from an extensive range of college and trade school programs. Many students in California benefit from generous financial aid and the region's incredible cultural diversity.
Key Benefits for Students in California
Low student debt: The Institute of College Access & Success stated in a 2020 article that, on average, post-secondary students in California carry the fourth-lowest amount of education-related debt in the U.S.
Greater potential for educational achievement: California's for-profit institutions and private non-profit four-year schools have lower ratios of students to instructors compared to the national averages. That means you have the chance to get more personalized instruction, which can lead to better learning outcomes.
Enhanced personal growth and development: According to US News, California is home to seven of America's ten most diverse cities (among cities with at least 300,000 people). Engaging with people of many different backgrounds can help students learn to be more empathetic, adaptable, and ready for today's diverse workplaces.
---
---
California Trade Schools & Colleges
Colleges and trade schools in California can give you the advantage of learning valuable career skills in one of the world's most prosperous and exciting regions. This state is where millions of driven yet laid-back people interact and create bright futures for themselves. And it can be the place where you can start working toward your success.
Sponsored Listings
Massage Therapy
Medical Assistant
Medical Billing and Coding
Personal Fitness Trainer
Physical Therapy Aide/Sports Rehab
Bakersfield
Chula Vista
Fresno
Garden Grove
Gardena
Huntington Park
Oceanside
Ontario
Reseda
Riverside
Sacramento
Stockton
West Covina
Automotive Technician
Business Office Administration
Criminal Justice
Dental Assistant
Electrician Technician
Heating, Ventilation, and Air Conditioning
Medical Assistant
Medical Billing and Insurance Coding
Medical Office Specialist
Pharmacy Technician
Welding
Digital Art and Animation
Digital Audio Technology
Game Art
Game Design
Game Engineering
Software Development
Anaheim
Los Angeles
Ontario
Riverside
Business Management
Business Management - Online
Criminal Justice
Graphic Design
Information Technology
Medical Administrative Specialist
Medical Assisting
Occupational Therapy Assistant
Respiratory Therapy
Respiratory Therapy - Online
Veterinary Technology
Veterinary Technology - Online
Visual Communications
Business Data Analytics
Computer Information Systems
Computer Information Systems - Cloud Administration
Computer Information Systems - Cybersecurity
Software Development - Data Analytics
Software Development - Mobile App Development
Software Development - Web Development
Atascadero
Chula Vista
Oxnard
San Luis Obispo
Santa Maria
Audio Production
Audio Video Production
Business Administration
Business Systems Management
Digital Arts & Computer Animation
Information Technologies & Network Systems
Medical Billing & Coding
Visual Design and Multimedia
Web Design
Web Design & Development
Pleasant Hill
Sacramento
San Jose
San Leandro
Stockton
Dental Assisting
Massage Therapy
Medical Administrative Assistant
Medical Assisting
Medical Billing and Coding
Pharmacy Technology
Veterinary Technology
Clinical Medical Assisting w/Phlebotomy
Dental Assisting
Dental Assisting - Continuing Education
Vocational Nursing
Vocational Nursing - Continuing Education
Long Beach
Rancho Cucamonga
Sacramento
Automotive Technology
Collision Repair & Refinish Technology
Diesel & Industrial Technology
Welding Technology
---
---
Costs
Yearly educational expenses vary significantly across California's post-secondary landscape. A lot depends on the kind of program you take as well as the type of college or trade school you attend.
Trade School Accreditation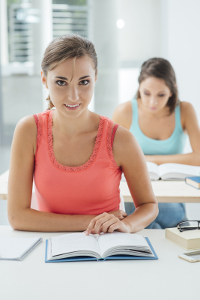 To receive federal financial aid, you must attend a post-secondary school accredited by a national or regional organization recognized by the U.S. Department of Education.
Accreditation means that a school upholds particular quality standards based on the evaluation of an independent accrediting body.
Many career colleges, technical institutes, and trade schools in California are nationally accredited by at least one of the following organizations:
Accrediting Commission of Career Schools and Colleges (ACCSC)
Council on Occupational Education (COE)
Accrediting Bureau of Health Education Schools (ABHES)
Accrediting Council for Independent Colleges and Schools (ACICS)
Accrediting Council for Continuing Education & Training (ACCET)
Distance Education Accrediting Commission (DEAC)
Many degree-granting institutions are regionally accredited by either the WASC Senior College and University Commission (WSCUC) or the Accrediting Commission for Community and Junior Colleges (ACCJC).
Private colleges, universities, and vocational schools must be approved to operate by the California Bureau for Private Postsecondary Education (BPPE).
Financial Aid for California Students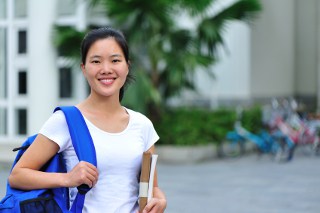 The California Student Aid Commission administers several programs that make post-secondary education more affordable for eligible state residents. Two of the most notable examples are grant programs, which award money for education that you don't need to pay back:
Cal Grants help cover tuition, fees, books, and other expenses for residents who attend public California institutions or eligible private technical colleges or career schools. The award amounts are based on financial need, and you have to meet minimum academic requirements.
The California Chafee Grant for Foster Youth is geared toward residents who were in the state's foster care system at any time from the age of 16 to 18. If you qualify, you can receive as much as $5,000 a year for your college education or vocational training. While you're a student, the funds can even help pay for rent, transportation, and child care.
Other state-funded programs are geared toward military members, dependents of police officers and firefighters, and students pursuing teaching credentials.
Many California college students are eligible for federal grants, loans, or work-study options. For most residents, applying for state or federal assistance requires completing the Free Application for Federal Student Aid (FAFSA).
You can apply for state aid by submitting the California Dream Act Application (CADAA) if you're an undocumented student.
Internship and Job Search Assistance
Start with your school's career services department to get help with finding California internships or conducting a job search when you graduate. Most post-secondary institutions, especially career-oriented trade schools and technical colleges, offer job-search assistance for their students and alumni. Also, various websites list thousands of potential work experience opportunities across several different fields.
It's also worth checking out your local public library. They offer access to free job resources and career guidance in many cases.
---
California has one of the world's largest economies, employing professionals across different industries. Regardless of the sector you want to work in, you can probably find vocational trade schools or other training to help you gain the required skills.
With thousands of opportunities open to people who've completed post-secondary training, trade schools in California play a major role in the success of countless students like you.