Computer & Information Technology Schools
Last Updated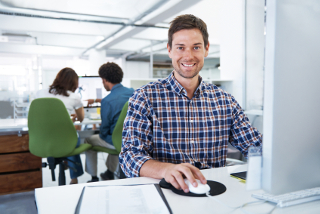 Information technology schools explore many different areas within the world of computer technology. You can prepare for an array of careers and need to decide which training option will suit your needs and interests best. You could learn every step between developing and managing computer information systems. Because the IT field is so vast, many information technology schools allow you to choose a specific area of study.
A popular path within IT training is network management. You can acquire skills needed to design, maintain, and manage both LAN's and WAN's. You could also train in the field of information processing or management information systems, which involves storing and managing valuable information within an organization.
Another area of interest for you could be the field of computer forensics. This is when you use a computer to investigate crimes and locate supportive evidence. These are just a few of the options available within the information technology field. Take the time to explore the various programs and find the one that will suit you best!
---
---