Colleges for Psychology
Last Updated
Colleges for psychology help people like you channel their compassion and empathy into meaningful careers and brighter futures.
After all, human behavior and the complexities of the mind are more than just fascinating subjects. They also play major roles in a variety of essential occupations that enable people to help others. As a result, you can follow your natural interests while creating a professional life that's fulfilling and makes a positive difference.
Plus, it's possible to find psychology colleges offering short diploma programs as well as those offering courses of study that lead to undergraduate or graduate degrees. Some programs include externships, and some can help prepare you for further education or professional certification and licensing. Many colleges offer off-campus learning through online degree programs in psychology.
So think about the path that fits your career goals the best. Psychology schools offer programs as diverse as the careers you can go into. Find out more by discovering nearby training options and reaching out to the colleges for psychology that interest you most. Enter your zip code right now to begin!
6 Reasons Why Psychology Training Might Be Right for You
---
---
Psychology Schools
Sponsored Listings
---
---
6 Reasons Why Psychology Training Might Be Right for You
1. Access to a Wide Range of Careers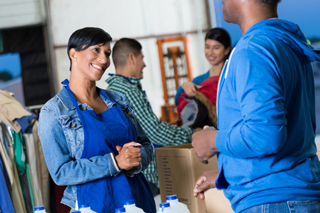 Depending on the education level you earn, many psychology-related careers could be possibilities for you. For example, earning a diploma or associate degree in this field can lead to a variety of entry-level roles in which you work on the front lines of social or human service, directly assisting individuals in need. That could mean helping people access social assistance programs, coordinating their care plans with other health professionals, or assisting with intervention or recovery services.
At this level, job titles and responsibilities are largely determined by the setting and services being provided, which can include things like addictions counseling, support for those with disabilities, child and family welfare, and low-income or senior-housing assistance. Job examples include roles such as:
Adult day care worker
Mental health technician
Child abuse and family support worker
Community outreach worker
Crisis intervention counselor
Social service aide
Youth services worker
Of course, many higher-level psychology careers exist as well. By obtaining a bachelor's or master's degree in psychology and completing the required certification and licensing, you can pursue a future as a social worker, counselor, or psychologist.
A career as a psychologist may require education at the doctoral degree level. So, what is a doctorate degree in psychology, and what options do students have for earning one? A PhD in psychology often prepares students for doing research or working in academia. A PsyD degree tends to be more focused on clinical counseling. Be sure to check the licensing requirements in your area to determine the best option for you.
2. A Strong Job Outlook
At the entry level, employment within the social and human service field in the U.S. is expected to grow by 17 percent between 2020 and 2030, which equals a possible addition of 69,500 jobs. But the average number of yearly job openings over that period is projected to total 59,100 due to some workers leaving the field for retirement or other jobs. And at the higher level, clinical, counseling, and school psychologist positions are projected to grow in number by 10 percent in that same time span, with industrial/organizational psychologist jobs expanding in number by two percent.
Additionally, growth is expected across many of the field's sub-sectors. For example:
Strong demand remains for addiction services. And due to the changing times, a new addiction is emerging. Professionals are seeing an increase in technology addiction, which includes the overuse of cell phones, the Internet, and video games.
An increased demand is also expected for adult day care within group homes and residential care facilities. Specifically, the demand for autism services may be quite high considering that about one in 59 children in the U.S. can be classified as having autism spectrum disorder. When these individuals turn 21, they lose access to public school programs and services, which creates a need for community-based services.
Changing demographics, specifically aging baby boomers with longer life spans, will create a greater need for senior assistance. It's anticipated that the population of Americans aged 65 and older will almost double between 2012 and 2050. And among this age group, the rates of chronic diseases and degenerative illnesses continue to grow. Currently, two out of three older Americans suffer from multiple chronic conditions, creating a need for much more care and support.
3. Short Programs and Options for Further Advancement
Psychology schools frequently offer programs of various lengths, meaning that it's possible to find shorter training to launch your career quickly. For instance, you might get started with a diploma and gain access to numerous entry-level opportunities in social and human services. Then, once you establish your career and uncover your true area of interest, you might choose to return to a school where you can earn a more advanced psychology degree and possibly prepare for industry certifications and licensing.
4. A Potential Career That Corresponds With Your Caring Nature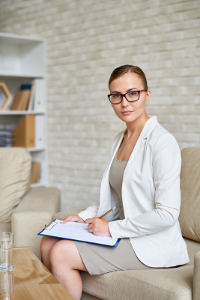 Depending on the education level you attain, psychology can be an opportune career field for naturally compassionate and caring people. Just think about your own ability to understand the uniqueness of every individual and to demonstrate empathy toward the hardships other people face. Professionals in this field often work closely with their clients and provide abundant emotional support. That means you can offer assistance to people during tough times or encouragement when they achieve success or reach important milestones.
5. The Opportunity to Make a Difference for Individuals and Communities
Psychologists and support professionals work as part of an intricate network of agencies, departments, organizations, and institutions that exist to serve people in need. Your clients could be of any age or from any background. They might include children and families, the elderly, homeless people, immigrants, veterans, or individuals with criminal records, disabilities, or mental illnesses. In short, you can play a positive and influential role in your community's social fabric while giving your clients the potential for uplifting change such as getting off the streets or recovering from addiction.
6. Deeply Fulfilling Work
Imagine the fulfillment that can come from helping an addict kick a drug habit, getting a senior out of unsafe living conditions, or assisting a single mom in securing employment. In this field, you can spend your time helping people navigate life more easily, preparing them to overcome obstacles and challenges. And sharing in those successes can provide you with a great deal of personal satisfaction.
---
How to Get Started
You can start down the path toward a new career today. Simply enter your zip code below to discover the colleges for psychology offering programs near you!
---