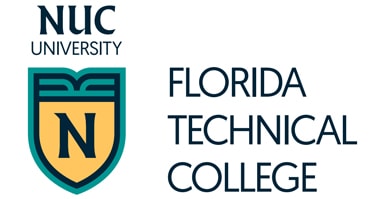 Florida Technical College
Last Updated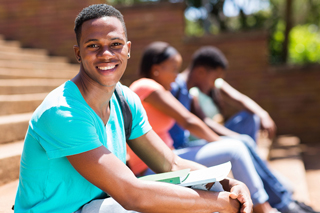 Get the career education you want—in a way that's aimed at putting your needs first.
Florida Technical College (FTC) strives to give every student the flexibility to balance their training with other commitments like work and family. It's an accredited school that also offers the type of ongoing support that can maximize your learning and professional development. So you can start following your ambitions without pausing the rest of your life.
Whether you pursue a career-focused degree or diploma, FTC provides the opportunity to benefit from student-centered features like:
The choice of day or evening classes (whichever fits your lifestyle)
A typical schedule of just one course per month (so you can learn the material better)
Small class sizes (for more personalized attention and improved skill development)
Access to free, live, 24/7 online tutoring (so you can get expert academic help when you need it)
In addition, some programs can be taken fully online. And some programs are blended, meaning you can complete interactive online courses when and where you want and only go to an FTC campus for hands-on skills labs.
Plus, for students who qualify, financial aid is often available. Eligible new or returning students may be able to take advantage of special scholarship opportunities. And a variety of military educational benefits may be available to qualifying veterans and active-duty members of the U.S. Armed Forces.
So take action to brighten your future. Find out how FTC can help you move forward by asking for more information right now!
---
Florida Technical College Programs
---
Health Care
Give yourself the chance to build a reliable career that impacts your community in a positive way. In these programs, you can learn skills for vital roles in the health and medical industry, including occupations that typically involve contact with patients and some that don't. Regardless of your chosen path, FTC provides both clinical and administrative courses so that you can become prepared for a wide range of potential opportunities.
Medical Assistant Technician
Medical Assistant Technician with Emphasis in Basic X-Ray
Medical Billing and Coding Specialist
---
Hospitality
Develop your talent for preparing attractive, great-tasting food. Whether you enjoy making sweet or savory cuisine, FTC makes it possible to start refining your abilities while gaining new expertise for use in professional cooking or baking environments. In addition to food preparation, you'll learn about kitchen safety and sanitation as well as hospitality management and supervision.
Baking and Pastry
Culinary Arts
Hospitality Management with Emphasis in Restaurant & Food Service
---
Construction Trades
Start learning hands-on skills for an essential career that lets you see the results of your efforts. These programs can help you gain the practical understanding and abilities you need to get started in a satisfying trade.
Construction Management
Electrical
Electrical with PLC
HVAC/R
HVAC/R with PLC
Welding
---
Business
Prepare to work effectively in various office environments with one of Florida Technical College's business programs. Develop customer service skills and learn to manage technical administrative tasks with FTC's Business Office Specialist diploma program. Or you could learn what it takes to be an effective manager, entrepreneur, or marketer through the Business-Entrepreneurship, Management, and Marketing bachelor's degree program. FTC can teach you skills that help you become better at leading other people, analyzing potential strategies, making sound business decisions, managing finances, and more.
Business-Entrepreneurship, Management and Marketing
Business Office Specialist
---
Information Technology
Turn your interest in computers into new professional opportunities. At FTC, the focus is on helping you develop marketable technical expertise. These programs can help you gain a variety of skills to design, build, and maintain information technology and network systems. You can even prepare to take CompTIA certification exams.
Computer Support Technician
Information Technology with Emphasis in Cybersecurity
---
Beauty
Breathe new life into your own potential by developing talents that help you generate confidence and vitality in other people. In these programs, you can learn in-demand skills for a beauty career that offers real flexibility. You'll receive relevant, hands-on practice with various tools and techniques. And you'll have the opportunity to benefit from individualized guidance from your instructors.
---
Career Advising Whenever You Need It
Every FTC student and graduate has access to career assistance. In fact, you can get help with the job-search process throughout your studies, even as a new student. For example, advisors can assist you with growing your network of contacts, crafting your resume, practicing your interviewing skills, and more. In addition, the school hosts on-campus hiring events. As an FTC student, you can also receive free online help from a live tutor (through video) if you want to practice for a job interview or write a resume or cover letter.
---
7 Campus Locations, Plus Online Training Options
With several conveniently located learning facilities, FTC makes it possible to get your education in a place that's easy to access and close to shopping and restaurants. You can enjoy a supportive learning environment with modern classrooms, labs, and other amenities. Or you can pursue a diploma or degree in business, health care, or information technology entirely from the comfort of home.
Online
Available to Select Florida Residents
DeLand
1199 South Woodland Blvd
DeLand
FL
32720
Kissimmee
3831 West Vine St
Kissimmee
FL
34741
Lakeland
4715 S Florida Ave Ste 4
Lakeland
FL
33813
Orlando
12900 Challenger Pkwy
Orlando
FL
32826
Pembroke Pines
12520 Pines Blvd
Pembroke Pines
FL
33027
South Miami
20505 South Dixie Hwy
Cutler Bay
FL
33189
Tampa
1111 North West Shore Blvd Ste 200
Tampa
FL
33607
---
Take a Confident Step Forward
Every day provides a new opportunity to move a little closer to the life you really want. So make today count. Ask Florida Technical College to share additional details with you right away!
---
Florida Technical College is licensed by the Florida Department of Education Commission for Independent Education (CIE).