Counseling Degree, Diploma, & Certificate Training Programs
Last Updated
Earning a counseling degree or similar credential can be a powerful way to begin transforming your life, as well as other people's lives, for the better.
This field is all about promoting the welfare of people in our communities who need extra support to overcome or cope with their challenges. And it's about being an advocate for at-risk groups like young people, the elderly, substance addicts, the homeless, families in crisis, military veterans, or people with mental illnesses or disabilities. With counseling training, you can build a meaningful career that truly stems from your heart.
So follow your compassionate instincts. Check out an appealing selection of on-campus and online counseling schools that can help you move forward. Just enter your zip code to begin!
5 Commonly Asked Questions About Counseling Training & Careers
---
---
Counseling Schools
Sponsored Listings
---
---
5 Commonly Asked Questions About Counseling Training & Careers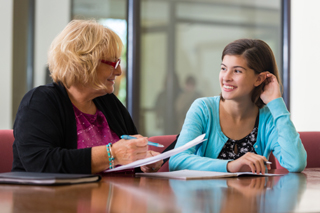 What could be more fulfilling than empowering someone who needs a helping hand? Counselors and other professionals in this field get to play a part in doing exactly that every day. They see each human being as worthy of attaining his or her own positive potential. And they work to assist people in discovering the strengths that can make that happen.
After all, America is full of individuals and families who need this kind of assistance. For example, look at these intriguing facts from 2013:
According to the Substance Abuse and Mental Health Services Administration (SAMHSA), about 2.2 million adolescents in the U.S. (between the ages of 12 and 17) were users of illicit drugs. Roughly 1.6 million teens of the same age engaged in binge drinking of alcohol. And about 2.6 million young people in that age group experienced at least one major depressive episode.
SAMHSA also reports that about 10 million American adults had a serious mental health condition, and 9.3 million had serious and relatively recent thoughts of committing suicide.
On any given day, about 1.25 million people were enrolled in treatment for substance abuse (an increase of almost six percent from 2009), according to SAMHSA.
Over 39 million people in the U.S. had at least one disability (about 12.6 percent of the population).
According to the National Alliance to End Homelessness, almost 12 percent of the American population lived in poverty. 17 out of every 10,000 people were homeless. And 30 percent of the homeless population were people in families.
A report by the U.S. Department of Health and Human Services found that Americans older than age 65 accounted for 44.7 million people. But that number is expected to rise significantly over the next few decades. By 2060, the number of seniors in the country could more than double and total 98 million.
Clearly, countless opportunities exist to help all kinds of people attain higher states of well-being and vitality. So find out what you need to know about the counseling field by exploring the following answers to five common questions:
1. What Degree Do You Need to Be a Counselor?
It depends. Most professional counselors have at least a bachelor's degree or master's degree in counseling. That's because most states have licensing or certification requirements that necessitate having that level of education in order to practice as a counselor. However, those requirements can vary from state to state. And they can also vary between different counseling professions.
What is a master's degree good for when it comes to counseling careers? You'll likely need one before you can qualify for jobs as a clinical mental health counselor, family therapist, rehabilitation counselor, or school or career counselor. Yet, in certain states and under some conditions, limited versions of those roles can be attained with a bachelor's degree.
When it comes to becoming a substance abuse counselor, training requirements vary even more. They depend on factors like where you intend to work and the responsibilities you want to have. As a result, it's possible to enter the field of addiction and behavioral disorder counseling with a diploma, certificate, or associate degree. The exceptions often arise if you want to do things like engage in one-on-one counseling sessions or go into private practice. In those cases, you almost always need a master's degree.
2. Can You Become a Counselor Without a Degree?
Yes. However, this answer generally only applies to becoming a substance abuse counselor in some kind of group treatment or community facility. In that case, a diploma or certificate may be all you need. But it really depends on your state's regulations and the preferences of particular employers. The best rule of thumb to go by is this: The higher level of counseling education you have, the better and more abundant your opportunities are likely to be.
3. What Careers Can You Pursue With a Counseling Education?
Potentially, you can choose from a very wide range of career pursuits. Depending on the educational credentials you attain, you may decide to explore areas such as:
Mental health counseling: This important field involves helping people understand and cope with their mental illnesses while finding ways to lead more productive and fulfilling lives. It can also involve grief counseling and help with emotional disorders. (Note that mental health counselors are different than psychologists or psychiatrists. And they don't prescribe any medications.)
Marriage or family therapy: In this area, the focus is on helping people improve their relationships with loved ones through better understanding and strategic actions.
Rehabilitation counseling: Professionals in this field assist people who have disabilities with adjusting to their limitations, living as independently as possible, or managing the social and vocational effects of their conditions.
Behavioral or substance addiction counseling: Helping people identify, understand, and recover from harmful dependencies on alcohol, drugs, or obsessive behaviors like sex, gambling, or eating is the focus of this field.
School or career counseling: This area involves providing guidance to students that helps them develop socially and academically at any education level or assisting career-seekers with identifying their interests and abilities (perhaps using a career test for adults) and choosing appropriate career and educational paths.
Social work: In this field, professionals respond to social crisis situations involving things like child, elder, or spousal abuse and help those affected get the support they need to overcome or cope with the mental, emotional, and physical consequences of their actions or those of others.
Human services assistance: In this broad area, people work as assistants under the supervision of counselors, psychologists, social workers, or other professionals with more experience or advanced degrees. They do things like helping disadvantaged people find and access community services, monitoring clients being helped, coordinating daily activities, and assisting with basic case management tasks. Depending where they work, they might help youth, families, military veterans, senior citizens, disabled people, addicts, homeless people, recent immigrants, people with mental health disorders, or even current or former prisoners.
Clearly, people with counseling degrees and similar credentials are able to build careers in an interesting variety of areas. And the work they do often complements or overlaps the work done by people who've earned degrees in psychology or the social sciences. As a result, the potential employment settings are very diverse. They can include:
Hospitals
Mental health centers
Colleges and other post-secondary schools
Elementary, middle, and high schools
Private or community health clinics
Prisons and juvenile detention facilities
Vocational rehabilitation centers
Child welfare and family services agencies
Residential care and independent-living facilities
Insurance companies
Employment agencies
Overnight detox centers
Halfway houses
Parole or probation agencies
Homeless shelters
Substance abuse treatment centers
Non-profit community outreach organizations
Military bases
4. How Much Do Counseling Professionals Make?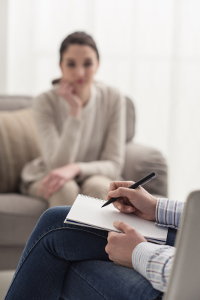 Counselors and other people in this field can earn good incomes, especially as they gain experience or advance their educational credentials. The Occupational Employment Statistics program provides the average and top-end salaries from 2018 for a variety of different roles:
Social workers: $62,660 / over $90,490
School or career counselors: $60,160 / over $94,690
Marriage and family therapists: $54,150 / over $82,240
Mental health counselors: $47,920 / over $72,990
Substance abuse counselors: $47,920 / over $72,990
Rehabilitation counselors: $39,930 / over $63,820
Social and human services assistants: $35,830 / over $52,420
5. How Strong Is the Demand for Counselors?
Going forward, the demand for nearly all types of counselors and similar professionals is expected to remain high for several reasons. For example, thanks to the Affordable Care Act, more Americans now have access to insurance that covers mental health services. The number of older adults in the U.S. is rising quickly, leading to more need for counselors and social assistants who work with the elderly. School enrollments are expected to keep growing across the nation. And the criminal justice system is increasingly putting drug offenders into rehab for their addictions instead of just sending them to jail.
The Occupational Outlook Handbook states that between 2016 and 2026, employment is projected to grow by the following percentages for these occupations:
Substance abuse and behavioral disorder counselors: 23 percent
Mental health counselors: 23 percent
Marriage and family therapists: 23 percent
Social and human services assistants: 16 percent
Social workers: 16 percent
School or career counselors: 13 percent
Rehabilitation counselors: 13 percent
---
Where to Begin
Start by exploring the schools where you can earn a counseling degree or other type of credential in this field. And consider whether on-campus or online counseling programs will work best for you. The options are easy to find. Simply perform a quick search by entering your current zip code below!
---