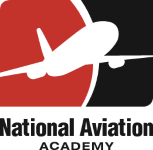 National Aviation Academy
Florida · Massachusetts
Last Updated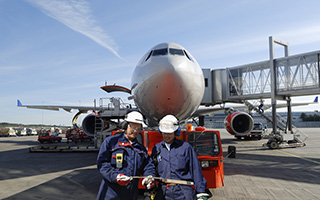 Train for one of the world's most versatile and exciting high-tech trades.
National Aviation Academy (NAA) gives people the chance to learn valuable maintenance and avionics skills for the aerospace industry. The school's fast, hands-on training can qualify you to pursue your Airframe and Powerplant (A&P) certifications from the Federal Aviation Administration (FAA). Each program has a reputation for excellence among many employers in the aviation sector.
As air travel increases and airplanes evolve, the demand for skilled technicians remains strong all over the world. In just a short amount of time, you can become a sought-after technician. It doesn't matter if you've never laid your eyes on a turbine engine before or have previous aircraft experience and want to advance your qualifications. NAA provides the options to help get you there.
Graduates from the programs have worked for regional and commercial airlines, corporate aviation companies, general aviation service providers, and helicopter companies, among many others. The possibilities are endless.
At NAA, you can receive the professional instruction and support that you need to achieve your goals. Request information today and find out how this first step in aviation can get your career off the ground!
---
National Aviation Academy Programs
New England Program Availability
Receive your aviation maintenance training in the historic Greater Boston area. Students at the Concord, Mass. campus benefit from learning at one of the region's most prominent airports. With a well-equipped facility at Hanscom Field, you can see the direct impact that aircraft mechanics have within the industry. In addition, the New England region is full of exciting places to discover when you're not in class.
Aviation Maintenance Technician—The 14-month Aviation Maintenance Technician program provides fast-paced and in-depth instruction. This program prepares you to take the tests for the FAA's Airframe and Powerplant certifications.
---
Tampa Bay Program Availability
Pursue your mechanical, avionics, or inspection training at NAA's Tampa Bay campus in Clearwater, Fla. With shop and lab facilities at the St. Pete-Clearwater International Airport, students are able to get the hands-on training they need while seeing the action up close. The metropolitan area provides plenty of ways to spend your free time, including beaches and amusement parks. Programs at this location include:
Advanced Aircraft Systems—Are you an experienced aviation maintenance professional? Or do you already hold an A&P certificate? With this training, you can expand your skill set by learning how to service avionics systems for on-board navigation, communications, weather radar, flight monitoring, and more.
Aviation Maintenance Technician—In just 14 months, NAA can provide the training necessary to become eligible for the FAA's A&P certification exams.
Aviation Maintenance Professional—This 21-month program is a combination of the Aviation Maintenance Technology and Avionics Technology programs. Students gain a well-rounded education through traditional A&P training and advanced systems knowledge of today's modern aircraft.
---
Supportive Resources
National Aviation Academy strives to provide a variety of helpful student assistance. All students have access to services such as:
Help in finding off-campus housing or roommates
Assistance with finding suitable employment
Guidance on local and regional transportation options
Mentoring in drafting resumes and preparing for job interviews
Finding future job opportunities and meeting potential employers through the school's on-campus career fairs
---
National Aviation Academy Locations
Florida
Tampa Bay
6225 Ulmerton Rd
Clearwater
FL
33760
Massachusetts
New England
130 Baker Avenue Ext
Concord
MA
01742