Human Resources Training Schools
Last Updated
Human resources training can help you attain one of the most satisfying and people-oriented careers in business.
Have you ever pictured being a direct link between an organization's employees and its upper management? That's just one of the many exciting aspects of being a human resources (HR) professional.
In fact, this area of business administration often involves interesting work related to employee recruitment, training, health and safety, compensation and benefits, and a lot more. And human resources schools specialize in helping aspiring HR pros like you learn all about it. With HR training, you'll be well on your way to helping organizations and other talented professionals succeed.
Start by entering your zip code into the following search box to explore HR schools in your region!
3 Outstanding Reasons to Go Into the Human Resources Field
---
---
Human Resources Schools
Sponsored Listings
---
---
3 Outstanding Reasons to Go Into the Human Resources Field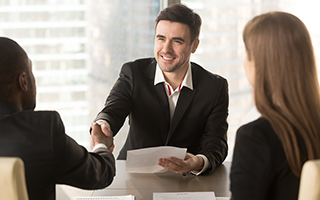 Finding, keeping, and managing good employees is crucial to the health of any organization that wants to grow or thrive. After all, successful businesses, non-profits, and institutions are ultimately built on the skills, talents, and efforts of people. That's why the field of human resources (HR) is so important. It has a major influence on the abilities of organizations to survive and prosper.
In fact, many of the issues that are handled by HR professionals have direct impacts on the financial bottom line. For example, according to one survey, nearly 60 percent of HR executives believe that their most essential challenge involves finding ways to retain and reward the best employees. That's because poorly chosen workplace policies can result in good employees leaving their jobs. And the typical cost of replacing an American worker is about 21 percent of his or her annual salary. Here's why that cost can be so high:
When an employee leaves his or her position, the organization usually experiences a resulting loss in productivity.
Attracting, hiring, and training a replacement employee often requires advertising, a lot of time from existing employees, and other costs.
Until a replacement employee is fully up to speed in his or her position, a productivity gap still exists from the loss of the previous employee.
So human resource departments frequently play essential roles in helping to create and sustain positive workplaces, which minimizes costly staff turnover. But HR pros are also necessary because of ongoing legal and societal changes that can impact the dynamics between employers and employees. For example, human resource strategies can be affected by:
New regulations and laws (such as the Affordable Care Act)
Shifts in labor-market demographics (such as an aging population that's nearing retirement)
New expectations from younger generations entering the workforce
Regional skills shortages
Technological advancements
Globalization
Unexpected cultural trends
All of that is why the outlook for HR experts could be good in the years to come. In fact, from 2021 to 2031, more than 98,200 jobs could become available each year for HR managers and specialists.*
And if those facts aren't enough to convince you that human resources is a field worth considering, then check out these three big advantages:
1. Job Variety
Working in human resources often involves taking on an interesting variety of enjoyable challenges. And that means you probably won't get bored. In most HR jobs, there is always a lot to do. Yet this field also lends itself well to establishing a good work-life balance. For a lot of HR professionals, the variety of tasks keeps them engaged and satisfied without making them feel overwhelmed.
So, what does an HR person do? Depending on the particular organization and position, the work can involve tasks such as: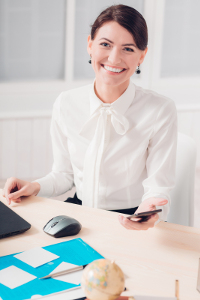 Helping employers identify their staffing needs
Directing employee recruitment efforts
Attending career fairs and other recruitment events
Administering career tests to job applicants
Conducting interviews and calling references
Ordering background checks on job applicants
Formally hiring new staff
Coordinating orientation for new employees
Explaining employee benefits
Placing employees in positions that match their abilities
Processing and maintaining employee records
Consulting with upper management about workplace policies and strategies
Providing managers with advice about issues like sexual harassment and fair hiring practices
Mediating workplace conflicts and helping to find resolutions
Overseeing disciplinary measures
Planning and organizing additional training for employees
Coordinating employee compensation and benefits plans
Making sure that employers comply with employment laws and regulations
2. Opportunities to Advance
The field of human resources provides a lot of professionals with clear paths to advancement. In fact, it's often possible to start your career in an entry-level position, gain some experience, get noticed for your efforts, and move up into a management role. Some HR professionals even become executives.
Most HR positions will require at least a bachelor's degree in human resources, business administration, or a related field. That's particularly true for management or specialist roles. However, many organizations also hire HR assistants who only have associate degrees.
As a result, you may be able to begin your career after just two years of college. And if you find an HR job with education benefits, then you might be able to earn a more advanced degree online while working and have it partially or fully paid for by your employer.
Voluntary certifications can also enhance your advancement prospects. Some of the most popular certifying organizations for HR pros include:
Society for Human Resource Management (SHRM)
HR Certification Institute (HRCI)
Institute for Human Resources (IHR)
WorldatWork
International Foundation of Employee Benefit Plans (IFEBP)
3. Terrific Pay
Careers in human resources often come with good wages. And the pay potential increases significantly as HR pros move up into higher positions. Many experienced people in this field even earn six-figure salaries. For example, take a look at the median salaries from 2021 for the following occupations:*
---
Set Your Professional Future in Motion
Find out where you can get the human resources training to move forward. Simply put your current zip code into the program finder below to see a list of HR schools in your area!
---
---
* Unless otherwise noted, salary information is based on May 2021 data from the Occupational Employment and Wage Statistics (OEWS) program. Average yearly openings estimates are from the Bureau of Labor Statistics and are for the 2021 to 2031 period.