Criminal Investigator Training Program Guide
Last Updated
Completing a criminal investigator training program is often a powerful way to begin generating new career possibilities.
After all, the field of crime scene investigation (CSI) keeps getting more valuable as technology and scientific breakthroughs increase the reliability of forensic testing. Plus, learning how to become a criminal investigator usually involves developing a broader and deeper knowledge of the legal and criminal justice system, which is essential for pursuing some of today's best opportunities. You might even get the chance to pursue jobs in police departments, corporate security firms, or federal law enforcement agencies.
With the right qualifications, you could earn a good crime scene investigator salary and enjoy other great benefits. So find out how to take worthwhile action toward your investigative ambitions. Discover a CSI school where you can get started by entering your zip code into the following program finder!
What to Consider While Thinking About Becoming a Criminal Investigator
---
---
Criminal Investigator Schools
Sponsored Listings
---
---
3 Vital Aspects to Consider While Exploring How to Become a Criminal Investigator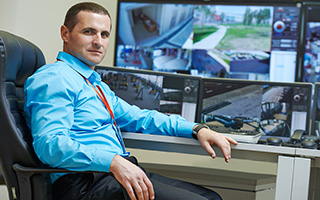 Are you motivated by the thought of helping to keep society together? America's criminal justice system plays a huge role in maintaining our civilized nation. But ensuring that the country's laws are administered fairly and reasonably is a mighty task.
That's why honest and dedicated professionals in the field of criminal investigations are extremely important. They assist in bringing offenders to justice while reducing the chances of innocent people being wrongly convicted. Because of their unbiased investigations, true criminals are held accountable, and the rights and freedoms of Americans are more carefully safeguarded.
Plus, there is never any shortage of crimes that need solving. In 2019, according to the Federal Bureau of Investigation (FBI), the U.S. had:
More than 6.9 million property thefts
Over 1.1 million burglaries
Almost 722,000 motor-vehicle thefts
More than 139,000 rapes
Over 33,000 arsons
Over 16,400 murders
In addition, according to a 2020 report, there were 4.7 million reports of fraud which included scams like identity theft, imposter scams, online shopping, and negative reviews.
So the nation continues to need criminal investigators who have integrity. For their efforts, professionals in this field often enjoy advantages such as exciting work, good salaries, strong demand for their services, excellent advancement potential, and the satisfaction that comes from making an important difference in their communities.
As you continue to explore the possibility of going into criminal investigations, you might want to consider these three essential aspects:
1. Career Options
You might expect a simple and straightforward answer to a question like "What is a criminal investigator?" But this field offers multiple ways to contribute. So any answer needs to account for those variables. Plus, the path you choose really depends on your particular interests as well as your ability to acquire whatever training or experience is necessary. A few of the most common types of investigative professionals include:
Forensic science technicians: These professionals are also sometimes called criminalists, forensic scientists, or crime scene investigators. They use scientific procedures to carefully identify, collect, and analyze physical evidence such as weapons, controlled substances, bodily fluids and tissues, and trace items like hair, fibers, residues, and dirt. A typical crime scene investigator job description also includes duties such as writing detailed reports and testifying about their methods and findings in court.

Many forensic science technicians specialize in collecting or analyzing specific types of evidence such as DNA, firearms, or digital information, and some work only in crime laboratories or out in the field at crime scenes. The most common employers are police departments, crime labs, morgues, and the offices of coroners and medical examiners.
Public detectives and criminal investigators: For these law enforcement professionals, the focus is usually on the bigger picture. They are put in charge of solving complex crimes such as fraud, homicide, kidnapping, and drug trafficking by using an extensive range of methods and resources. Like forensic science technicians, they collect and examine physical evidence. But they also gather other facts by interviewing people, looking through records, and observing the actions of suspects and persons of interest. Many of them also take part in police raids and arrests.

Aside from large police departments, a lot of criminal investigators work for federal agencies such as the Federal Bureau of Investigation (FBI), the Drug Enforcement Administration (DEA), and the Bureau of Alcohol, Tobacco, Firearms and Explosives (ATF).
Private investigators: A lot of people think that these investigative professionals only work on cases of a civil nature, such as those involving cheating spouses. But the truth is that many private investigators specialize in finding evidence for criminal cases. In fact, a lot of them are hired to help investigate electronic crimes, missing persons, corporate fraud, workplace misconduct, and financial wrongdoing. Many of them also help criminal lawyers prepare their defenses by locating witnesses, verifying facts, or finding new pieces of evidence. Not surprisingly, many of them have a law enforcement background. In fact, such positions are common jobs for retired police officers.
Each of these career options requires different qualifications. For instance, crime scene investigator requirements usually differ from detective or criminal investigator requirements. And that leads to the next aspect worth considering.
2. Education, Training, and Experience Requirements
Most people who succeed at establishing careers in criminal investigations have attained a college-level education. After all, it is usually difficult to get a good job without one, especially in a field that frequently requires some scientific knowledge as well as an understanding of the criminal justice system. But, of course, the requirements vary from one occupation to the next, even within the same general field.
How to Become a Crime Scene Investigator
Anybody who wants to become a forensic science technician will typically need to earn a degree. One option is to get a degree in a natural science like biology or chemistry and then get some additional education in forensic science. Another option is to pursue a focused degree in forensic science or forensic technology at a crime scene investigator school. That way, you can learn everything in just one program.
Aside from the crime scene investigator education requirements that you'll need to meet, you also might need to pass an exam that tests your proficiency. In some jurisdictions, you can't perform casework independently or testify in court unless you pass such as exam. But, usually, that part only comes after receiving plenty of on-the-job crime scene investigator training. Other requirements, such as licensing or certification, vary widely among different jurisdictions.
How to Become a Public Detective or Criminal Investigator
When it comes to becoming a detective or other criminal investigator, the path is generally a little different. For starters, you almost always need at least a few years of experience as a police officer before you can become a detective. That's because detectives have advanced roles in law enforcement. You have to be promoted into it.
That means you'll need to qualify for admission to a police academy in order to train for a career as a police officer. So getting at least a little bit of education in an area like criminology, forensics, or criminal justice might help you stand out from other candidates. But you'll also need to keep the physical training aspects in mind. Most police academies require candidates to demonstrate a moderate to high level of physical fitness.
Similarly, if you want to work as a criminal investigator for one of America's federal law enforcement agencies, then you'll need to meet some minimum requirements when applying. In general, you'll need at least a bachelor's degree, preferably in an area like criminal justice, criminology, computer science, forensics, or accounting. And you'll need to pass a physical fitness test. Before applying, you also might need a few years of professional experience within your area of study.
If you're accepted by the agency that you applied to, then you'll be sent for some kind of basic training. For investigative work, that often means going through the Criminal Investigator Training Program (CITP) at one of the Federal Law Enforcement Training Centers (FLETC), which are located in regions like Georgia, South Carolina, Maryland, New Mexico, and Washington, D.C. In other cases, the agency might run its own in-house training program. Many in-house programs have received Federal Law Enforcement Training Accreditation (FLETA), which ensures that they meet consistent standards.
How to Become a Private Investigator
It's possible to enter the field of private investigation after only about two to fours years of college education in criminal justice. But many of today's private investigators first gained a lot of experience in the military, law enforcement, federal agencies, or while working for collection agencies, insurance companies, law firms, or accounting or financial firms. Plus, in order to investigate financial, computer, or corporate crimes, you will likely need a relevant bachelor's degree.
Most states require private investigators to obtain a special license. The particular requirements vary from state to state, but they often involve the need to pass a jurisprudence exam, prove that you have adequate professional experience, and obtain surety bond coverage (i.e., a type of insurance that financially protects parties to a contract when one party fails to meet its obligations).
3. Salary and Job-Growth Potential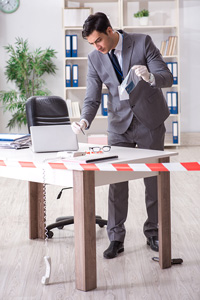 Professionals in the field of criminal investigations frequently earn good money. That's especially true for those who acquire a lot of experience. For example, according to the Bureau of Labor Statistics (BLS), the median crime scene technician salary in 2021 was $61,930. And the highest earners made over $103,430.
For public detective and criminal investigators, the numbers were even higher. In 2021, the median detective or criminal investigator salary was $83,640. The top earners made more than $146,830.
The pay of private investigators reflects the fact that, for many of them, the field represents a second career after years of experience in a different field. They earned a median salary of $59,380 in 2021. But some made over $98,070, particularly if they worked for high-paying corporate or legal clients.
In terms of employment potential going forward, the best opportunities will likely be for crime scene technicians. According to BLS projections, between 2020 and 2030, they are expected to enjoy job growth of 15.6 percent nationwide, which is a lot faster than the general occupational average. Private detective jobs are also expected to grow in number during that period—by 13.2 percent.
A lot of that job growth will occur as a result of better forensic technologies, increased expectations for reliable evidence at trials, and rising rates of cybercrimes such as Internet scams, electronic credit card fraud, and identity theft.
---
Start Making a Meaningful Difference
America needs you. By completing a criminal investigator training program, you have the chance to begin experiencing more satisfying accomplishments than you've previously imagined. So discover a nearby CSI school right now. Put your zip code into the following search tool to find convenient program options!
---