Cardiovascular Technologist Schools
Last Updated
Cardiovascular technologist schools can prepare you for a career in allied health care that is in high demand.
Cardiovascular technologists can truly make an important difference in the lives of medical patients with heart and blood vessel conditions. With the right training, you can join the ranks of these valued professionals.
As a cardiovascular technologist (CVT), part of your job will be to give physicians the information needed to diagnose patients and properly treat circulation and cardiac conditions. To help you get ready to be effective in that role, cardiovascular and echocardiography schools let you get a feel for working with different kinds of cardiology equipment, like EKG machines and Holter monitors.
Cardiovascular technology programs frequently also include training for more specialized positions—such as invasive cardiovascular technologist or vascular or cardiac sonographer—depending on the career outcome you're planning for. Whichever specialty you choose, you could soon have the satisfaction of knowing that your work helps people in need. Start now by checking out the following cardiovascular tech schools or finding a nearby program by entering your zip code into the search tool below!
Cardiovascular Technologist Schools: FAQs and Answers
---
Cardiovascular Technologist Schools
Sponsored Listing
Nutley, New Jersey
Ramsey, New Jersey
Cardiovascular Sonography
Diagnostic Cardiovascular Sonography
---
---
Cardiovascular Technologist Schools: FAQs and Answers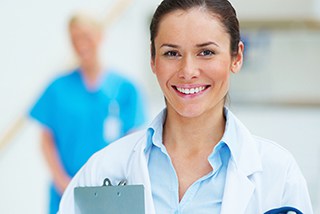 Without a healthy heart and free-flowing blood vessels, little else matters. That's why few other systems of the human body inspire so much passion. You have an opportunity to learn how to help diagnose, treat, and test for cardiovascular disease in children and adults. Continue reading in order to discover answers to frequently asked questions about cardiovascular technologist jobs and education, including information about the typical cardiovascular technologist salary and job description.
What Is a Cardiovascular Technologist?
A cardiovascular technologist (CVT) is a health care professional who conducts tests or produces images of patients' hearts and/or blood vessels in order to help doctors provide proper treatments and diagnoses. Some CVTs also assist doctors during heart-related surgeries or other invasive procedures.
What Does a Cardiovascular Technologist Job Description Usually Include?
The job duties of cardiovascular technologists tend to vary depending on which area of the field they are employed in. Generally, cardiovascular techs work as one of three main types:
EKG technician—In this role, the primary responsibility is to test and monitor the performance of patients' hearts by using non-invasive electrocardiogram (EKG) equipment. Technicians attach electrodes to the arms, legs, and chests of patients and record their heart rhythms while at rest or walking on a treadmill.
Cardiac sonographer—This type of position involves using non-invasive ultrasound (i.e., sound wave) equipment to generate images of patients' heart valves, chambers, and vessels during rest or after physical activity. It's a process that's also known as echocardiography. Schools offering education in this specialization and other parts of the field frequently combine classroom academics with hands-on training.
Invasive cardiovascular technologist—In this type of role, cardiovascular techs assist doctors during surgical procedures or help insert medical objects inside patients' bodies. For example, they might monitor patients' heart rates and blood pressure during open-heart surgeries and assist in the insertion of stents and pacemakers. Or they might help insert catheters (i.e., flexible tubes) into patients' arteries and assist doctors in threading those catheters through to the patients' hearts.
Regardless of their particular roles, these specialized health practitioners help doctors diagnose and treat heart and blood vessel disorders. Throughout the course of a normal workday, they might also schedule appointments, review patient files, maintain test equipment, explain test results and procedures to patients, and help interpret results.
What Is a Vascular Technologist?
Going into vascular technology is another option if you're considering a cardiovascular technology program. Vascular technologists (also known as vascular sonographers) specialize in using ultrasound equipment and other instruments to produce images of patients' blood vessels and record data about their blood flow, blood pressure, and oxygen saturation.
Vascular technologists can also help detect blocked arteries. If a vascular tech has successfully completed an invasive cardiovascular technology program, then he or she might also get opportunities to perform catheterization. That involves inserting a catheter into an artery near the groin and threading it all the way to the heart to check for blockages in blood vessels.
Where Can I Get a Cardiovascular Technologist Education?
Many career-oriented colleges and trade schools offer training for this field. In fact, it's often pretty easy to find EKG or cardiac sonographer schools. And it's frequently just as easy to find a cardiovascular technology program that can help you pursue the other roles within this area of health care.
Browse the cardiovascular technologist schools on this page or use your zip code to find additional options.
What Is a Typical Cardiovascular Technologist Salary?*
According to the Occupational Employment and Wage Statistics program, the median hourly wage was estimated at $29.12, which equates to about $60,570 annually. However, the top-end cardiovascular tech salary was $98,070 or higher. The level of pay usually depends on a CVT's specialization, experience, education, location, and particular industry of employment.
Will I Need Certification After My Cardiovascular Technologist Training?
While certification is voluntary, most in the field pursue credentials after completing their training. It is also becoming commonplace for employers to mandate certification from their employees. Cardiovascular Credentialing International (CCI) and the American Registry of Diagnostic Medical Sonographers (ARDMS) both provide certification. Graduation from an accredited school, passing a written exam, and continuing education are all likely requirements for acquiring certification.
What Are the Cardiovascular Technology Job Prospects?*
As with many health care careers, the demand for qualified personnel is expected to be high. The Occupational Outlook Handbook estimates that cardiovascular technology job availability will grow by 10 percent from 2021 to 2031. More technologists will be needed since technology continues to change the field and many experienced staff are reaching retirement age. Our aging population will also require increased health care. However, to stand out in the job market, technologists with multiple credentials (i.e., those who are certified to perform a wide variety of tasks) are expected to benefit most.
What Prerequisites Are Required Before Going to College to Become a Cardiovascular Technologist?
A high school diploma, or its equivalent, is likely the only prerequisite you'll need to get into most two-year associate degree or diploma programs. However, it is best to consult with schools that interest you about their specific entrance requirements.
How Long Does It Take to Complete a Cardiovascular Technologist Program?
Most professional or vocational college programs require one or two years of full-time study to complete a diploma or associate degree. Four-year bachelor's degrees are also available.
Where Can I Work After My Cardiovascular Technologist Training?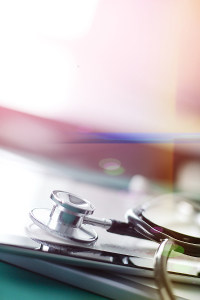 Hospitals, cardiovascular clinics, doctors' offices, medical laboratories, and diagnostic imaging centers are all likely to provide job opportunities.
What Will I Learn About as I Study Cardiovascular Technology?
Through classroom, laboratory, and patient-based clinical instruction, you will study the foundation of cardiovascular technology, general sciences, human anatomy and physiology, pharmacology, and basic medical electronics and instrumentation. From there, you will learn about the specialty areas that include invasive cardiology (i.e., inserting probes or tools under the skin), non-invasive cardiology, and non-invasive blood vessel study.
What Advancement Opportunities Exist for a Cardiovascular Technologist?
Acquiring additional qualifications and certifications is one way to advance in your career. Some technologists get certified in non-invasive techniques, such as Doppler ultrasound. Becoming trained or certified in invasive techniques—including catheterization or angioplasty techniques—can lead to further job opportunities. You may progress to management or teaching positions as you gain experience in the field.
---
Don't Miss a Beat
Now that some of your questions about becoming a cardiovascular technologist have been answered, take the next step in your career journey. Get more information today about schools and programs that interest you by entering your zip code into the following search tool!
Find a Cardiovascular Technologist School
---
---
* Unless otherwise noted, salary information is based on May 2021 data from the Occupational Employment and Wage Statistics (OEWS) program. Job growth and average yearly openings estimates are from the Bureau of Labor Statistics and are for the 2021 to 2031 period.