Religious Studies Programs
By Publisher
| Last Updated
People who graduate from religious studies programs often have suitable skills for faith-based and secular opportunities in human services, education, business, and many other career sectors. Religious studies can help you understand and connect with others on a deeper level and bring more meaning to your work and relationships.
---
Religious Studies Education & Training
Many colleges and universities offer religious studies programs at a variety of degree levels. Regardless of the education level you pursue, you can gain employable skills and an understanding of how religion influences human values, beliefs, and behaviors.
Length of Training
Most religious studies programs are at the undergraduate level and take 24 to 48 months to complete if you attend school full-time. Although less common, some students pursue this area of study at the graduate level, which can take an additional two to eight years, depending on the particular master's and/or doctorate program.**
Most Common Length of School**
(range in months)
Religious studies

Theology

Philosophy

Social work
Education Levels
Although some post-graduate certificate programs are available, a religious studies education is typically offered at the following levels:
Associate degree program: An associate degree in religious studies provides an introduction and broad overview of the topics and issues related to religion.** Designed to take about two years for full-time students, it also typically includes some general courses.
Bachelor's degree program: A bachelor's degree is the most common religious studies degree. It's usually designed to take about four years.** It provides a more comprehensive mix of basic and advanced courses about religion as well as a wider selection of general classes.
Master's degree program: You need a bachelor's degree to pursue religious studies at this level, but that degree doesn't necessarily need to be in this area of study. It often takes an additional two years to complete a master's degree in religious studies.** Students frequently get to pursue a particular area of specialization.
PhD program: Requirements vary, but students at this level typically need at least a bachelor's or master's degree (sometimes both) to apply for a doctorate program. It can take students up to an additional six years to earn a PhD.** Their research and studies are often geared toward very specific specialties.
---
---
Typical Religious Studies Courses
Every program's curriculum is a little different. The classes you take will depend on your particular school and level of study. In general, students often have classes in subjects like:
Theories and methods of religion
Ancient cultures, religions, and languages
Specific faiths and traditions such as:

Christianity
Judaism
Islam
Hinduism
Buddhism
Native American religions
Mysticism

Religions of particular geographic areas
History and literature of certain religions
Modern religious thought
Interpretations of scripture
New religious movements
Religion and issues related to topics such as:

Ethics
Health
Gender
Race
Sexuality
Science and rationality
Culture and creative expression
Law and politics
In addition to core religious studies courses, undergraduate students often need to complete a broad mix of general coursework in areas such as:
Mathematics
Communication
Science
Social sciences
Arts and humanities
Skills You Can Learn
Religious studies majors can develop abilities related to:
Adapting to different cultural environments
Addressing complex ethical dilemmas
Analyzing trends
Assessing and understanding the core basis for people's viewpoints
Digesting complex information
Evaluating the logic of differing opinions
Identifying key issues
Interpreting the meaning of religious texts
Learning new things
Listening attentively
Mediating disputes
Researching topics effectively
Solving problems
Speaking articulately
Thinking logically, critically, and creatively
Writing clearly
Licensing & Certification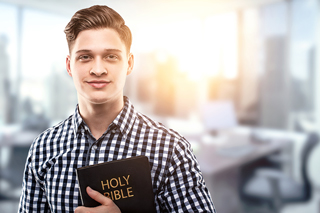 In addition to educational credentials, some occupations require state licensing and/or third-party certification. It just depends on your particular career. It also depends on the state you work in and the employer you work for in some cases.
For example, mediators in some regions need to earn state certification to assist in certain kinds of disputes. Social workers, mental health counselors, lawyers, and K-12 public school teachers also need to earn state licenses or certification.
Pastors, ministers, and clergy members of various faiths generally need to follow specific ordination processes for their particular religions. In some cases, faith leaders need to become certified after being ordained. In other cases, the ordination itself acts as a form of licensure or certification.
For chaplains, ordination in a particular faith may be necessary. And third-party certification may be required or preferred. Many organizations offer it. Here are a few examples:
In a lot of other occupations, professional certification by a third party is voluntary. But it can often be useful in setting you apart from other job seekers.
Education & Training FAQs
What's the difference between religious studies and theology?
The main difference is that religious studies involves examining religions as historical and modern cultural phenomena, whereas theology is primarily about studying the essential qualities of a supreme being (the divine) as a way to better understand one's faith.
Why is it important to study religion?
Religious beliefs and traditions influence many aspects of society, from art and social norms to politics and justice. Studying religion can help you better understand modern issues and the historical underpinnings of past events that have shaped our world. It can make you a more informed global citizen and enable you to appreciate the wide diversity of faiths and worldviews, as well as the core humanity of others.
---
---
Religious Studies Programs
---
Religious Studies Schools
Sponsored Listings
Applied Psychology - Biblical Studies - Bachelor of Science
Biblical Studies - Associate of Arts
Biblical Studies - Bachelor of Arts
Biblical Studies - Master of Arts
Christian Ministry - Bachelor of Arts
Curriculum and Instruction - Biblical Studies - Master of Arts
Theological Studies - Master of Arts
Elementary Education with an Emphasis in Christian Education - Bachelor of Science
Master of Divinity
Mental Health and Wellness with an Emphasis in Christian Ministry - Master of Science
Organizational Leadership with an Emphasis in Christian Ministry - Qualitative Research - Doctor of Education
Organizational Leadership with an Emphasis in Christian Ministry - Quantitative Research - Doctor of Education
---
---
Religious Studies Career Information
An education in religious studies can help you develop transferable skills applicable in a wide array of industries. Career opportunities are not limited to faith-based organizations. For example, people who've majored in this area of study have gone on to work in sectors like education, social assistance, business, public administration, publishing, journalism, historical preservation, and the arts. Some graduates have even pursued additional education and opportunities in law, health care, finance, and technology.
Career Outlook*
9.1% growth from 2020-2030
Median Salary*
(Average Median)
Job Openings*
Average Yearly Openings
Length of Training
Most Common Length
Work Settings
Specializations
Ancient Mediterranean religions, Asian religions, biblical studies, Catholicism, Christianity, Islam, Judaism, philosophy of religion, religious ethics, theology
Sources
Bureau of Labor Statistics
U.S. Department of Education
Religion professors

Community services managers

Writers

Mediators

Social workers

High school teachers

Public relations specialists

Curators

Chaplains and ministers

Mental health counselors

Museum technicians

Religious activities directors

Social services assistants
Source: Bureau of Labor Statistics
Job Openings & Outlook
Career prospects for religious studies majors depend on the specific occupations they pursue. However, based on employment projections from the Bureau of Labor Statistics (BLS) for some of the most relevant occupational groups, the average employment growth may be around 9.1 percent over the decade from 2020 to 2030. That number is based on the projected growth percentages for:
Community and social service occupations
Office and administrative support occupations
Legal occupations
Philosophy and religion professors
Secondary school teachers
Writers and editors
Archivists, curators, and museum technicians
In total, close to three million job openings could become available each year, on average, for workers across those combined occupational categories. About 4,300 of those openings could be newly created positions. The remaining openings will be created by workers retiring or moving into different occupations.
Key Benefits
Versatility: Since it typically involves multiple disciplines, majoring in religious studies can enable you to gain a range of skills valued by many different employers (not just religious organizations).
Greater confidence: Gaining a deeper understanding of other people's beliefs and worldviews (as well as your own) can make it easier to make new and lasting connections that may lead to better opportunities.
Personal fulfillment: Studying religion can help you gain powerful insights that give you the ability to infuse your work with greater meaning and purpose.
What a Religious Studies Graduate Does
A degree in religious studies can provide the foundation for doing a huge range of jobs. Specific tasks vary significantly from one occupation to another. The following is not a complete list, but many graduates do things such as:
Help disadvantaged people in the community
Teach adults or young people about religion
Help resolve conflicts between individuals or organizations
Write about religion, ethics, philosophy, current events, or other topics
Direct some or all of an organization's activities
Provide spiritual, psychological, or emotional support to youth or adults
Organize, select, or look after a museum's collection of religious and/or non-religious artifacts
Provide support to a business or non-profit organization in areas like human resources, market research, public relations, or communications
Lobby politicians to enact specific reforms
Promote the activities of a faith-based or secular organization
Work Settings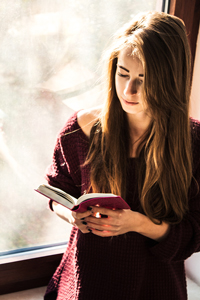 Given the wide range of potential opportunities that religion majors can pursue, the possible work environments vary. Here are some examples:
Schools
Offices
Places of worship (e.g., churches, synagogues, mosques, etc.)
Social service agencies
Religious organizations
Non-profit organizations
Health facilities
Correctional facilities
Museums
Religious bookstores
Seminaries
Careers
People who major in religious studies pursue and find opportunities in several different fields. Some careers are only open to those who earn a graduate or professional degree after completing their undergraduate studies. The following occupations represent just a fraction of the many possibilities.
Community services manager: Oversee programs that help people deal with challenges related to poverty, homelessness, disability, mental health problems, family violence, or addiction.
Curator: Manage a museum's collection by acquiring new artifacts and overseeing their storage, supervising the preparation of exhibitions, conducting research, and performing other related tasks.
Lawyer: Provide legal advice to people or organizations, advocate for their interests, prepare and file legal documentation on their behalf, and represent them in court when necessary.
Mediator: Act as a neutral party in conflict-resolution proceedings by facilitating constructive conversation and guiding both sides toward an agreeable settlement.
Mental health counselor: Assist people who are experiencing stress, depression, anxiety, or grief by providing advice on coping strategies, behavioral modifications, treatments, and resources.
Museum technician: Help protect collections of artifacts, prepare items for shipping or storage, and create special exhibits for the public.
Pastor, chaplain, minister, or other clergy member: Contribute to the spiritual and emotional well-being of a religion's followers by offering moral guidance, teaching people about their faith, conducting worship or missionary work, and performing other related functions.
Private high school teacher: Help prepare teenagers for their adult lives by providing instruction in one or more subjects. Many private, faith-based schools hire teachers with backgrounds in religious studies.
Public relations specialist: Play an active role in fostering, restoring, or maintaining a positive public reputation for a business or non-profit organization.
Religious activities director: Help plan and oversee a faith-based organization's educational programs, volunteer work, and other undertakings.
Religious studies professor: Teach college or university students about the histories, beliefs, and cultural impacts of the world's religions.
Social services assistant: Provide support to elderly people, families, homeless individuals, ex-offenders, military veterans, or those with addictions or disabilities by helping them access the most relevant benefits or services.
Social worker: Assist vulnerable people in the community who need extra help because of domestic violence, poverty, unemployment, behavioral or psychological problems, or other challenges.
Writer: Create entertaining, informative, or thought-provoking content for print or digital media.
Specializations
Some colleges and universities offer the chance to choose a particular area of focus in your undergraduate religious studies. Graduate-level programs are also available that allow you to delve more deeply into a specific area. Specialties like the following examples are often most relevant for aspiring professors, scholars, writers, clergy members, or contributors to faith-based organizations. However, the extra knowledge you gain may also serve you well in other careers where it helps to have a deeper understanding of a particular group's beliefs.
Ancient Mediterranean religions: The focus tends to be on religions' rituals and traditions in places like ancient Greece and Rome.
Asian religions: Students generally learn more about the philosophies and impacts of religions like Hinduism, Buddhism, Jainism, Sikhism, and Taoism.
Biblical studies: The emphasis is on examining the Christian scriptures of the Old and/or New Testament.
Catholicism: The history, forms of worship, ethics, and beliefs of the Catholic Church typically form this area of concentration.
Christianity: For this area of focus, students often learn more about the history and teachings of Jesus Christ and the philosophical interpretations of scriptures. Some Christian colleges also offer programs geared toward areas like ministry or apologetics (i.e., defense against objections to the faith).
Islam: Students tend to examine and research the history of Muslim civilizations as well as their traditions and practices.
Judaism: The Jewish faith is the focus of this area of study, which often includes examining religious texts, literature, the impacts of antisemitism, and more.
Philosophy of religion: Students explore, investigate, and reflect on various themes and concepts of a supreme being, the nature of reality, the meaning of life, moral theories, and other subjects of religious and spiritual significance.
Religious ethics: The emphasis is generally on studying how religions influence human conduct with regard to personal and societal notions of right and wrong and the common good.
Theology: This area of study is all about examining the nature of religious faith and the divine (i.e., of a supreme being), generally through ancient and modern texts, histories, languages, and philosophies.
Career FAQs
How do I choose a career path after getting a religious studies degree?
You may find it helpful to focus on the kind of impact you want to make in the world and the type of work that would feel the most meaningful. Try not to get locked into just one possibility. (All kinds of careers offer the chance to feel a deep sense of purpose.)
Follow where your curiosity is leading you. Connect with people who already have experience in the occupations that interest you. Ask them what they do and how satisfied they are with their professional roles. See if any volunteer, internship, or job-shadow opportunities are available that can help you get a better feel for their kinds of work.
The more information you gather through this kind of research and experimentation, the closer you will get to landing in the right career. Learn more about choosing a career with these 12 tips.
Which careers for religious studies majors have the best job outlooks?
The skills you can develop while studying religion are useful for a diverse range of occupations with good outlooks. For some of the best opportunities, you may need a few years of professional experience, certification, and/or a small amount of extra training in addition to your religious studies degree.
When it comes to the number of job openings, business-related occupations are especially worth considering for people who've majored in this area of study. According to occupational projections from the BLS for the period from 2020 to 2030, the following careers are good examples of relevant occupations that are expected to have high numbers of average yearly openings:
General and operations managers: 229,600
Market researchers and marketing specialists: 96,000
High school teachers: 77,400
Human resources specialists: 73,400
Social services assistants: 59,100
---
Religious Studies Programs Are Relevant to Many Career Paths
Whether you want to pursue opportunities related to a particular faith or a secular line of work, an education in religious studies can help you gain a versatile skill set as well as greater fulfillment in your personal life.
---
* The average median salary is based on information from the Occupational Employment and Wage Statistics program for the median yearly wages of people who have Associate of Arts, Bachelor of Arts, Master of Arts, and doctorate degrees in religious studies. Employment growth is based on the average between BLS projections for community and social service occupations, office and administrative support occupations, legal occupations, philosophy and religion professors, secondary school teachers, writers and editors, and archivists, curators, and museum technicians. Job openings are based on BLS projections for the same occupational groups.
** Length of training information is based on a combination of information from the Occupational Outlook Handbook, the U.S. Department of Education, and a wide sampling of relevant program lengths from about 30 individual school websites. They are a mix of public, private non-profit, and private for-profit institutions.