---
---
5 Common Questions About Religious Studies
Exploring the fundamental nature of faith-based traditions and values can be immensely rewarding. With an education in religious studies, you can begin to develop a broad array of skills that are highly valued by employers throughout both the public and private sectors.
Here are answers to five of the most frequently asked questions about this field of study:
1. Religious Studies vs. Theology: What Is the Study of Religion Called?
Religious studies is the study of religion. But theology can be defined the same way, which confuses things. A lot of people don't realize that while these two disciplines have some overlap, they are in fact separate fields.
Here's the basic religious studies definition: a discipline focused on describing, interpreting, and comparing the beliefs, behaviors, and traditions of different faiths. It is the academic study of religion that involves examining the most basic aspects of the human experience. Drawing on elements of history, sociology, anthropology, and philosophy, religious studies is both a humanities and social science discipline. It looks at how religious ideals influence societal perspectives on everything from human rights and gender relations to the very meaning and purpose of life.
The difference between religious studies and theology is that religious studies concentrates on an analytical examination of religions as cultural phenomena, while theology focuses more on the study of the divine. Earning a religious studies degree involves taking a multifaceted approach to understanding the role of religion in cultures all around the world. However, a major in theology is generally meant for students who want to gain a deeper understanding of one particular religion, often with the intent of becoming a leader or scholar within that faith.
2. Why Study Religious Studies?
Since religious traditions color a society's politics, art, law, economics, literature, ethics, and social mores, it behooves us to understand the origins of those ideals so that we can become informed global citizens. One of the most important reasons to study religion is to understand the historical underpinnings of the events and movements that shape our world. Former U.S. Secretary of State John Kerry once said that if he were to go back to college, he would study comparative religion because of the enormous impact religion has on international diplomacy and foreign affairs.
The reality is that a high percentage of Americans are relatively ignorant about the history and tenets of their own faiths as well as those of other world religions. One survey found that:1
53 percent of respondents were unaware that the Dalai Lama is Buddhist
55 percent did not realize that the Jewish Sabbath starts on Friday evening
46 percent did not know that the Koran is the holy book of Islam
53 percent of surveyed Protestants could not identify Martin Luther as the historical figure behind the Protestant Reformation
Ultimately, we study religion because doing so is essential to appreciating diversity and recognizing our shared humanity. In an increasingly pluralistic world, religious studies is important because it helps us foster good relations with our neighbors—both around the world and around the corner—who may have faiths, traditions, or belief systems that are different from our own.
3. What Do You Learn in Religious Studies?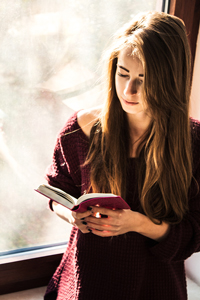 You learn to appreciate the myriad of ways in which religious ideas influence people's thoughts, attitudes, and behaviors. You also gain a better understanding of religion as a social and historical force in human culture. By studying the rituals, rites, and texts associated with various world religions, you will also start to become more mindful and culturally literate.
As a religious studies major, you develop the ability to:
Evaluate the logic of different positions or arguments
Understand others' viewpoints
Mediate disputes
Assess the basis for people's fundamental beliefs
Analyze historical and social trends
Interpret the meaning of religious texts
Adapt to various cultural environments
Address complex ethical dilemmas
Think critically and creatively
Listen attentively and speak articulately
Courses may focus on any number of faiths from around the world. The six most popular religions are Christianity, Islam, Hinduism, Buddhism, Sikhism, and Judaism.2
4. How Long Does This Type of Education Take?
It takes about two years to study theology or religious studies at the associate degree level, while a bachelor's degree typically takes around four years. However, some occupations require more advanced education. For instance, if you want to become a theology professor, you must get a graduate degree, which takes anywhere from two to four additional years. (The extra effort can pay off: At the postsecondary level, a religion teacher or theologian makes a median salary of almost $72,000.3)
5. What Types of Careers Will Religious Studies Prepare Me For?
With a degree in religious studies, jobs in a vast range of areas become open to you. Here are just a few examples of sectors in which graduates of these programs have found success:
Clearly, you can do a lot with a degree in religion. With a theology major, you can go into fields like spiritual leadership, education, and counseling. Many theology graduates pursue careers as journalists, politicians, lobbyists, missionaries, religious leaders, or administrators within religious organizations.
---
Expand Your Professional Possibilities
Take the first step toward a truly fulfilling career. Religious studies programs can lead you toward a more meaningful future. Just type your zip code into the following search tool to get a list of convenient educational options near you!
---
---
1 Pew Research Center, "U.S. Religious Knowledge Survey," website last visited on May 23, 2019.
2 ThoughtCo., "Most Popular World Religions," website last visited on May 27, 2019.
3 Bureau of Labor Statistics, U.S. Department of Labor, Occupational Employment Statistics, website last visited on May 27, 2019.