---
---
4 Exciting Areas of the Construction and Building Industry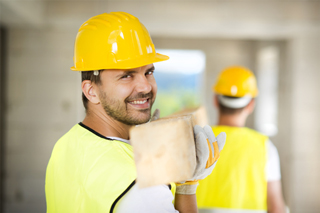 As you consider the path you might want to take in a new construction career, it helps to understand all of your main options. That's especially true now. This industry is alive with an incredible variety of opportunities, which continue to become more varied and interesting.
For instance, just think about the trend of green building, which involves using environmentally friendly materials and construction methods. In a survey by the World Green Building Council, nearly half of construction industry professionals expected that at least 60 percent of their projects would be green by 2021.
Also, here's something you might not know: A large percentage of construction projects are retrofits of existing structures. So the industry isn't just all about building stuff that's brand new, although a lot of that still happens.
Of course, the most fascinating aspect of the construction industry might just be the amazing number of occupations you can choose from. And they aren't all physical trades. For example, a lot of people enjoy construction careers within areas like administration, inspection, engineering, and occupational health and safety.
That said, a lot of the most popular vocational options in this industry are either skilled trades or within the field of construction management. And many of them are growing. For example, check out the employment growth that is expected to take place between 2018 and 2028 for the following roles (according to occupational projections data from the Bureau of Labor Statistics):
Each of those trades, as well as several others, contribute to the four main areas of the construction and building sector, which include:
1. Residential Construction
This part of the industry primarily involves constructing or remodeling homes, including single-family dwellings and multi-family structures like apartments, condos, and duplexes. And it includes every stage of construction. So professionals and tradespeople with all kinds of skills are required. Some of them design and plan single homes or entire housing developments. Some excavate and prepare the land. And others specialize in building, installing, or finishing certain parts of each structure.
In 2018, according to the Occupational Employment Statistics (OES) program, about 778,530 people were employed in America's residential building sector. On average, they earned $53,970 per year.
2. Commercial and Institutional Construction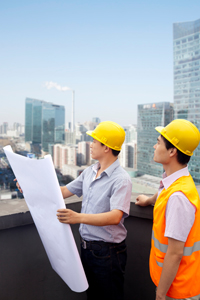 The buildings constructed in this area of the industry are often larger and more complex than residential ones. They include structures like skyscrapers, shopping malls, hospitals, schools, and sports and entertainment venues. And they frequently incorporate building materials (such as steel) that you won't find in most smaller structures. In some cases, that means the tradesmen and women who work on them need skills that are a little more specialized.
The OES program reports that about 808,430 people worked in the area of commercial and institutional building in 2018. Their average annual pay was $65,370.
3. Industrial Construction
Major industries like manufacturing, oil refining, chemical processing, and electric power generation need their own specially constructed facilities. And that often requires a lot of people who have skills that are very specific to those industries and the technologies they use. That doesn't just go for the actual construction side of things, but also for areas like design and planning.
In 2018, about 530,910 people in the U.S. held jobs in the utility construction sector according to OES program data. On average, they made $56,520 per year.
4. Civil Infrastructure Construction
Jobs in this area mostly serve the greater public interest. And the types of projects are remarkably varied. They include the building or restoration of structures like roads, tunnels, bridges, sewer systems, pipelines, airports, public transit systems, railways, and communications systems. They can also include jobs that involve subdividing and preparing large lots of public land for major projects.
According to the OES program, this sector employed 1,030,820 people throughout the U.S. in 2018. Their annual pay was $57,310, on average.
---