LVN / LPN Schools
Practical & Vocational Nursing Training
Last Updated
Attend to your own ambitions with the same care you show to other people. At LVN/LPN schools, your gift for compassion can be turned into highly respected skills that make it possible to create a more comfortable future for you and your family.
It's what so many health care professionals already know: Expanded opportunity is one of the best things about going into the field of practical nursing. Schools that provide LPN training give dedicated students the chance to begin developing a career full of meaningful rewards.
LPN—or licensed practical nurse—is the job title used almost everywhere other than California and Texas. In those states, people with this career are known as LVNs, or licensed vocational nurses.
And the only difference is in the title. Whether you choose an LVN or LPN program, you'll be taught to perform the same kind of admirable work—providing bedside care to patients who need your watchful eye and practical expertise to help them get better or find relief.
Remember: Increasing your opportunities starts with the right education. Through a practical or vocational nursing program, you can acquire abilities that big employers like hospitals and nursing homes look for.
These short programs also frequently help you achieve the understanding needed to pass the national exam (NCLEX) that leads to officially becoming an LPN or LVN.
So discover how you can become an essential member of the nursing profession. The practical and vocational nursing schools on this page can help you find out what it's like to be such an important contributor in the health of others.
Send one or more of these LVN/LPN schools a simple request for extra information, and let them know that you'd like to begin your training immediately!
LPN/LVN Education and Career Information
---
---
LVN / LPN Schools
Sponsored Listings
Iselin (Edison)
Moorestown
Paramus
Cutler Bay
Orange Park
Pensacola
Port St. Lucie
Centerville
Cincinnati
Columbus
Cuyahoga Falls
Charlotte
Greensboro
Raleigh
Charleston
Columbia
Greenville
Manassas (Northern VA)
Newport News
Richmond
Virginia Beach
Bridgeport, Connecticut
Enfield, Connecticut
Hamden, Connecticut
Waterbury, Connecticut
Vocational Nursing
Vocational Nursing - Continuing Education
---
---
LPN and LVN Career Information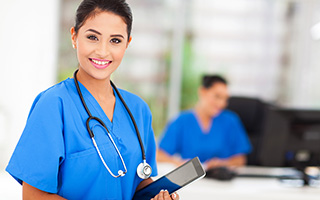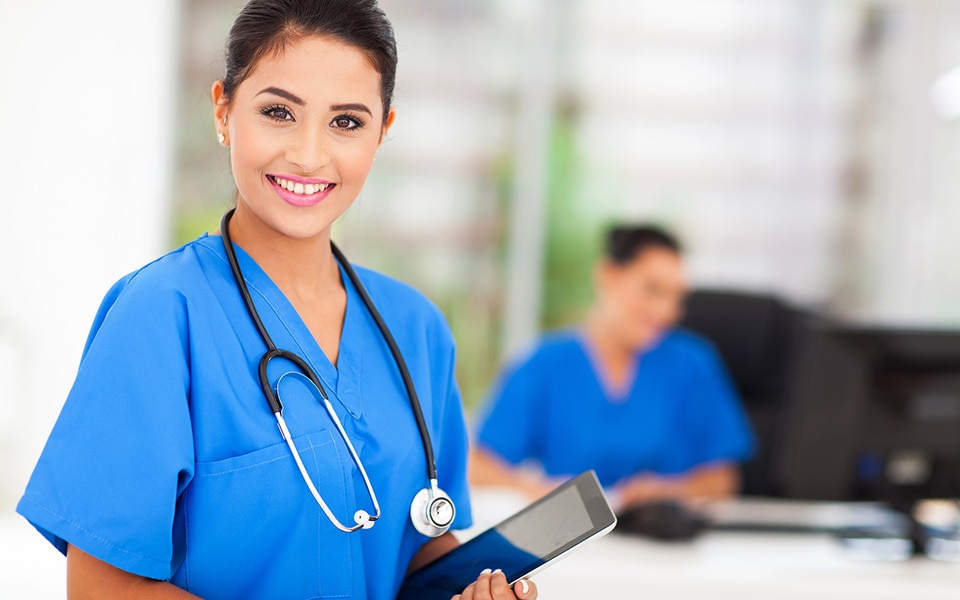 It can be easy to think of nursing as simply one generic position. In reality, the world of nursing involves multiple designations. Licensed practical nursing (LPN)—referred to as licensed vocational nursing (LVN) in CA and TX—is one of the designations.
LPNs hold a special responsibility when it comes to providing healthcare to those in need, and are often the professionals who can leave the most lasting impressions on their patients. The scope of responsibilities held by an LPN can be broad.
An LPN/LVN is:
A health professional who is qualified to handle bedside care of patients dealing with injuries, illnesses, terminal illnesses, disabilities, etc.
Able to work under the direction of physicians, registered nurses, and other health care professionals
LPNs (or LVNs) are trained to perform a very broad range of tasks related to patient care. They tend to be the main point of contact for patients since they take care of the day-to-day tasks involved in basic bedside care. Therefore, patients often trust and relate to nurses more than any other health professionals, such as surgeons or specialists. This is important because it can mean that patients are more likely to become comfortable enough with an LPN to talk about new or recurring symptoms or to disclose important background information (which the LPN, in turn, can pass on to physicians and other health professionals involved in a patient's case).
Here are some of the most common duties assigned to an LPN or LVN:
Cleaning and dressing wounds
Administering IVs and drips (as prescribed by physicians)
Basic care, including assistance with personal hygiene
Gathering patient information and history
Collecting lab samples
Giving injections (e.g. flu shots)
Performing enemas and monitoring catheters
Monitoring patients' conditions and responses
Clerical work (e.g. managing patient files, scheduling appointments, etc.)
Monitoring vital signs (blood pressure, heart rate, temperature, and respiratory rate) and blood glucose levels
Prerequisites
In order to become an LPN, a post-secondary education is required. However, there are a few different options when it comes to programs.
Many vocational schools and career colleges offer short-term, career-focused certificate or diploma programs. Generally, the only prerequisite for these types of programs is a high school diploma or GED. Another option is to take a degree program from a nursing college or university.
Program Curricula
Regardless of what type of program you choose to take, and where you choose to take it, most will include:
Various nursing areas, such as medical-surgical, pediatrics, obstetrics, geriatrics, and pharmacology
Classroom studies
Hands-on lab experience
Clinical rotation or externship opportunities
Some of the common areas covered include:
Restorative, therapeutic, and preventive care
Basic bedside nursing
Infection control
Tracheotomy care
Medication administration and documentation
Common diseases
Anatomy and physiology
Pharmacology
Gerontology
Patient education
Legal and ethical responsibilities
Program Duration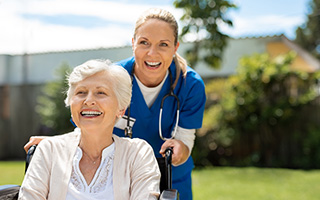 The average training duration for an LPN/LVN certificate or diploma program is one year. However, practical or vocational nursing degree programs can take up to two years to complete.
The first portion of a practical or vocational nursing program is generally made up of theoretical training within a classroom, followed by onsite laboratory training with industry-related equipment. Most programs end with some form of real-life training, such as an externship or clinical within a real medical setting. Some of the most common settings for practical experience include hospitals, health clinics, and physicians' offices.
Tuition
The cost of schooling depends entirely on the type and location of school you decide to attend and the program level you choose. That being said, the average on-campus diploma program will generally cost a few thousand dollars per semester. Degree programs tend to be around $5,000 or more per semester.
Regardless of which nursing school or program type you choose, most schools are able to provide some form of financial assistance to students who meet the eligibility requirements. It's a good idea to speak to a school's financial aid department upon enrollment, as they can provide insight and information about funding options and may even help you complete the application process.
LPN/LVN programs can keep you pretty busy, but flexible jobs for students in nursing school are definitely available if you need to earn some extra money. Of course, if you do plan to have a job while going to school, excellent time-management skills are important. Talk with a program advisor at your school if you're wondering whether a job is a realistic option for you.
Becoming a Licensed Practical Nurse
Aside from the educational prerequisites, there are also legal requirements. After graduating from an LPN program (and before you can legally work as a nurse), you must successfully take the NCLEX-PN (National Council Licensure Examination — Practical Nursing) certification examination.
Developed by the National Council of State Boards of Nursing (NCSBN) to help ensure that nursing standards remain consistent across the country, the exam can be quite challenging and will require that you spend time and effort preparing for it.
Here are additional important facts about the NCLEX-PN:
The exam is different within each state, and eligibility for licensure can also vary by state.
You are only legally allowed to work in the state in which you took the NCLEX-PN. If you move to a different state, you must re-take the exam in order to become legally certified within that state.
Prior to booking the NCLEX-PN, the NCSBN advises visiting its website for additional information, including where to find the nearest testing site.
Employment Outlook
Job prospects are expected to grow as fast as average—6 percent during the time period from 2021 to 2031, to be exact.*
The reasons for this favorable outlook are thought to stem from a few different factors:
A large share of the population is becoming older. As a whole, the elderly population requires more healthcare services since they face a higher number of injuries and illnesses.
On the whole, the average lifespan is increasing due to improved medical technology. This, in turn, increases the demand for long-term care.
As baby boomers reach retirement age, many LPNs are retiring and, therefore, leaving the profession permanently. Their positions must be replaced, creating job openings.
Workplace
Aside from hospitals, LVNs and LPNs can find positions within a variety of healthcare settings, including:
Nursing homes
Physicians' offices
Public health clinics
Home health care services
Community care facilities for the elderly
Psychiatric and substance abuse hospitals
There are also dozens of different specialties to be found in the nursing profession. Some may be open to graduates of an LPN program while others may be more advanced and require additional education or certification.
Some of the specialized areas within the nursing field include:
Ambulatory care
Critical care
Medical-surgical
Oncology
Neonatology
Pediatrics
Neuroscience
Addiction care
Developmental disability
Administration
School nursing
Pay
Referencing US statistics from 2021, the median yearly wage for LPNs was $48,070.* However, the same statistics also show that salaries can vary widely by location and industry.
The highest-paying industry is personal care services, which pays a yearly average wage of $64,840.
The regions that pay the highest average annual salary for LPNs are California ($65,140), Alaska ($63,650), Washington ($63,250), Massachusetts ($61,820), and Nevada ($60,490).
Job Benefits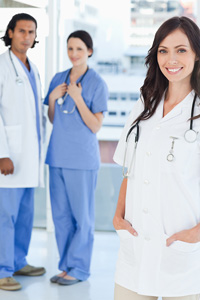 A poll by Gallup showed that Americans view nursing as the number one profession in terms of honesty and ethics. It's no surprise that people see nurses in such a positive light, especially when you consider that their job entails helping to care for others and even save lives. Other pros of the job include:
Having the ability to make a positive difference in the lives of your patients and their families.
Working within an in-demand field, which could allow you to choose from a broad range of job opportunities. It can also mean better pay.
Having many different potential health care work settings to choose from (e.g. hospitals, long-term care facilities, clinics, surgical centers, schools, physicians' offices).
Enjoying the chance to meet new people and perform different tasks each day.
Having dynamic job responsibilities, which can allow you to enjoy continuous learning.
Featured Locations:
---
---
* Unless otherwise noted, salary information is based on May 2021 data from the Occupational Employment and Wage Statistics (OEWS) program. Job growth and average yearly openings estimates are from the Bureau of Labor Statistics and are for the 2021 to 2031 period.