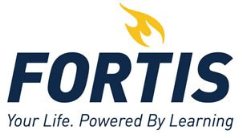 Fortis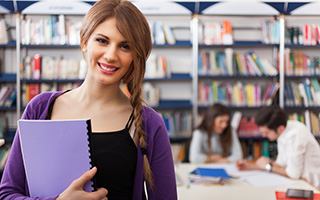 At Fortis, it's all personal—because it's all about you. Your success matters.
You can accomplish higher goals and experience more self-improvement when you go to a school that puts your needs first.
Maybe you want to secure a new career. Maybe you need employer-valued skills to help you support your family. Or maybe you just want to boost your outlook on life and re-energize your future.
With a large network of campuses to choose from, Fortis can put your goals within easier reach.
You will benefit from a learning environment designed to nurture your confidence and abilities while you make connections with people who care.
---
Fortis Programs
With help from one of Fortis's many employer-valued programs—including career-oriented certificates, diplomas, and degrees—you can enjoy the type of education that often leads to positive results in the job market.
Many of the programs allow you to gain from:
No wait list for getting started
Course lengths that are just right for what you need to learn
Practical experiences with real employers
Help in preparing to take professional certification or licensing exams
Choose an Area of Interest
---
Skilled Trades
Build a strong future with your own hands. At Fortis, you can learn the skills and know-how that employers look for most. Choose from exciting options like HVAC training and programs in welding or the electrical trades!
Skilled Trades Programs:
Class A CDL Driving
Commercial Truck Driver Training
Electrical Systems Technology
Electrical Trades
Electronic Systems Technician
HVACR
Welding Technology
---
Healthcare
Get started in the healthcare field sooner! With some of the most sophisticated labs in the world, Fortis's healthcare programs can give you the skills, practical experience, and confidence to get out there and start making a positive impact on the well-being of other people while also creating your own brighter career outlook.
Healthcare Programs:
Lab Technician
Massage Therapy
Medical Assisting
Medical Assisting with Basic X-Ray Operation
Medical Billing and Coding
Medical Laboratory Technology
Medical Office Administration
Nursing
Pharmacy Technician
Practical Nursing
Radiologic Technology
Sterile Processing Technician
Surgical Technology
---
Dental
Develop the valued skills and personal characteristics that dental offices appreciate most so that you can join this reliable and interesting field of allied health! The dental programs at Fortis can prepare you to help dentists provide healthier smiles to all kinds of people in a variety of different settings.
Dental Programs:
Dental Assisting
Dental Hygiene
---
Beauty and Cosmetology
Shape your own future while learning how to enhance the confidence of other people. Fortis's beauty and cosmetology program can provide you with essential skills for launching your new career in a field with opportunities for fun work and self-employment.
Beauty and Cosmetology Program:
---
Become Somebody That Employers Rave About
A lot of employers praise graduates of Fortis. They comment on how well-prepared they are for the workforce. They appreciate the fact that so many students graduate from Fortis with not only a solid understanding of their industries, but also the personal and professional qualities that allow them to meet real-world expectations.
As a Fortis student, you will:
Learn from instructors who work in the field you're studying
Be taught what you really need to be successful
Practice marketable skills using industry-standard technology and equipment
Get help developing valuable characteristics like dedication, thoughtfulness, self-discipline, and focus
---
Join a Caring and Supportive Community
Fortis encourages mutual support so that you, your instructors, and your classmates can feel like you all belong to the same tight-knit, supportive community.
Students at Fortis can benefit from:
New friendships
Easy access to understanding instructors and advisors
Help with job searching, interviewing, and general life skills
School staff members who are willing to help you in any way they can
---
Take One Simple Action to Spark Big Possibilities
Fortis would like to meet you. All it takes is a few moments to request additional information about the many benefits of choosing a school that exists to make your goals easier to reach. Do it today!
---
Fortis Locations
Discover a campus where your future can start taking shape. With 29 locations in 14 states across America, a Fortis campus could be close to where you already call home. That means you could reap the benefits of up-to-date learning facilities and have access to the same support system that many Fortis students are enjoying this very moment. So take a look at the possibilities. Then find out how you can begin experiencing what makes Fortis different!
Alabama
Fortis College - Dothan, Alabama
200 Vulcan Way
Dothan
AL
36303
Fortis College - Mobile, Alabama
7033 Airport Blvd
Mobile
AL
36608
Fortis College - Montgomery, Alabama
3736 Atlanta Hwy
Montgomery
AL
36109
Fortis Institute - Birmingham, Alabama
100 London Pkwy Ste 150
Birmingham
AL
35211
Florida
Fortis College - Cutler Bay, Florida
19600 S Dixie Hwy Ste B
Cutler Bay
FL
33157
Fortis College - Orange Park, Florida
700 Blanding Blvd Ste 16
Orange Park
FL
32065
Fortis Institute - Pensacola, Florida
4081 E Olive Rd Ste B
Pensacola
FL
32514
Fortis Institute - Port St. Lucie, Florida
9022 S US Highway 1
Port St. Lucie
FL
34952
Georgia
Fortis College - Atlanta, Georgia
2140 S Cobb Dr
Smyrna
GA
30080
Indiana
Fortis College - Indianapolis, Indiana
9001 Wesleyan Rd Ste 101
Indianapolis
IN
46268
Louisiana
Fortis College - Baton Rouge, Louisiana
14111 Airline Hwy
Baton Rouge
LA
70817
Maryland
Fortis College - Landover, Maryland
4351 Garden City Dr
Landover
MD
20785
Fortis Institute - Towson, Maryland
700 York Rd
Towson
MD
21204
New Jersey
Fortis Institute - Lawrenceville, New Jersey
2572 Brunswick Pike Ste 100
Lawrenceville
NJ
08648
Fortis Institute - Wayne, New Jersey
201 Willowbrook Blvd
Wayne
NJ
07470
Ohio
Fortis College - Centerville, Ohio
555 E Alex Bell Rd
Centerville
OH
45459
Fortis College - Cincinnati, Ohio
11499 Chester Rd Ste 200
Cincinnati
OH
45246
Fortis College - Columbus, Ohio
4151 Executive Pkwy Ste 120
Westerville
OH
43081
Fortis College - Cuyahoga Falls, Ohio
2545 Bailey Rd
Cuyahoga Falls
OH
44221
Pennsylvania
Fortis Institute - Forty Fort, Pennsylvania
166 Slocum St
Forty Fort
PA
18704
Fortis Institute - Scranton, Pennsylvania
517 Ash St
Scranton
PA
18509
South Carolina
Fortis College - Columbia, South Carolina
246 Stoneridge Dr Ste 101
Columbia
SC
29210
Tennessee
Fortis Institute - Cookeville, Tennessee
1025 Highway 111
Cookeville
TN
38501
Fortis Institute - Nashville, Tennessee
3354 Perimeter Hill Dr Ste 105
Nashville
TN
37211
Texas
Fortis College - Houston South, Texas
1201 W Oaks Mall
Houston
TX
77082
Fortis Institute - Houston North, Texas
450 N Sam Houston Pkwy E Ste 200
Houston
TX
77060
Utah
Fortis College - Salt Lake City, Utah
3949 S 700 E Ste 150
Salt Lake City
UT
84107
Virginia
Fortis College - Norfolk, Virginia
6300 Center Dr Ste 100
Norfolk
VA
23502
Fortis College - Richmond, Virginia
2000 Westmoreland St Ste A
Richmond
VA
23230
---
---
Contact individual campus about specific accreditation information
Programs vary by campus. All programs at Fortis are approved to offer training to veterans and other eligible dependents under the VA Educational Benefits programs. Advertising Code AC-0163.