Project Management Certification Training
Last Updated
Preparing for project management certification through a formal training program can have a lot of advantages.
Imagine, for example, what your focused education in this growing field might include. By pursuing a project management degree, you get an opportunity to learn about the full life cycle of a successful project, including its most important phases and the essential processes used to complete them. And this type of project manager training is often provided in a way that's practical and convenient. It's how you can give yourself a big head start on developing the kind of well-rounded expertise that's becoming increasingly valued.
Plus, some programs even provide the option of specializing in a particular area such as construction or IT project management. As a result, you can grow your business knowledge far beyond the basics. This path simply provides one of the most straightforward ways to begin reaching the advanced understanding required for managing large-scale projects in major industries.
Go after your professional ambitions—starting right now. View a selection of nearby schools that offer preparatory education for project management certification (online or on campus) by entering your zip code below!
3 Big Advantages of Earning Project Management Certification
---
---
Project Management Schools
Sponsored Listings
---
---
3 Big Advantages of Earning Project Management Certification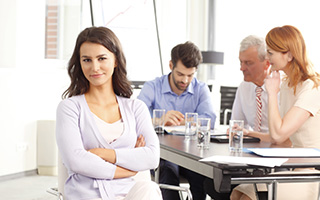 More and more, project professionals are becoming certified. It's one of the largest and fastest-growing trends in business. As the practice of project management continues to mature, common standards are being embraced in the global marketplace, leading to higher demand for practitioners with proven knowledge of those standards.
But attaining popular certification in this field—and the benefits that come with it—generally requires getting some formal project management training. Online degree programs are one way to get that education. And many business schools also offer in-depth courses of study on their campuses. So it's usually easy to find educational options that major certifying organizations will recognize.
Here's why becoming a certified project manager can be such an advantage after you complete your education:
1. Better Access to the Best Opportunities
Today, for most project management jobs, being certified is seen as either highly desirable or downright mandatory. That's why achieving recognized certification can greatly increase your marketability to potential employers, especially many of the most successful and respected ones. It simply improves your odds of being invited to interview at top organizations and selected for the most rewarding positions.
Here's a big reason for that: Most companies in this field, along with their clients, believe that having project specialists who are certified improves their rates of project success. And the reasoning becomes even clearer when you consider the high rate and cost of failure. For example, a Gallup survey found that:
97.5 percent of companies were not able to successfully complete all of their projects.
Over 16 percent of information technology projects resulted in average schedule overruns of nearly 70 percent and cost overruns of 200 percent.
Failure rates of five to 15 percent for IT projects in the U.S. resulted in total financial losses of up to $150 billion a year.
Clearly, companies have a lot of motivation for wanting assurance that the professionals they hire have the expertise to manage their projects successfully. It's why some of the most widely accepted certifications come from the Project Management Institute (PMI). For instance, two popular credentials from this organization include:
Project Management Professional (PMP)—Qualifying for the exam requires: (1) a minimum level of education (such as a secondary, associate, or bachelor's degree and at least 35 hours of formal project management training) and (2) either 4,500 or 7,500 hours of direct experience as a project manager, depending on your academic credentials.
Certified Associate in Project Management (CAPM)—This certification is what a lot of entry-level project managers choose to begin their careers with since, if you have at least 23 hours of project management education, you can qualify to sit for the exam with little or no experience.
2. Greater Confidence in Your Abilities
Leading a big project can be a complex and challenging process. So you need to feel confident in your level of knowledge to pull it off successfully. That's why achieving certification is often so important. It provides many project managers with an extra layer of self-assurance. After all, it frequently means that they've been able to demonstrate their competence in all of the most essential phases of project management, including: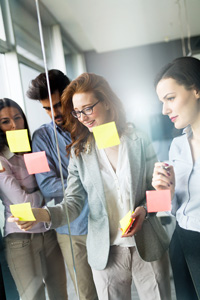 Initiation—Defining a new project and getting the required approvals to begin
Planning—Outlining a project's full scope, defining its objectives, and determining the necessary courses of action
Execution—Carrying out all of the planned work according to defined specifications
Tracking and controlling—Monitoring and reviewing the progress of a project and the performance of the team behind it
Closing—Finalizing all project-related activities
Of course, the phases above can be further broken down into categories related to aspects like quality control, financing, budgeting, time management, procurement, risk management, communications, and human resource management. Specialized certifications even exist for many of these areas. And the more of them you attain, the more confidence you're likely to have on any given project.
It's also important to note that developing your interpersonal and leadership skills is another driver of confidence and success in this field. That's because positive results often don't happen by just focusing on procedures or policies alone. Successful projects also tend to stem from less rational drivers such as the emotional engagement of team members and how much trust they place in one another.
3. Higher Income Potential
In the U.S., median salaries for project managers in the construction, IT, and engineering sectors range from $73,159 to $91,546, according to PayScale. However, a 2017 survey from PMI showed that professionals in this field had a median salary of $112,000 in the U.S. What's more, project managers with the PMP credential enjoyed median salaries that were, on average, 25 percent higher than their non-certified peers.
---
How to Make Your First Move
Find out where you can get an education that helps you qualify for project management certification. Search for nearby options right now by typing in your zip code!
---