Dental Hygienist Schools
Last Updated
Dental hygienist schools can make it possible to have a fulfilling career in healthcare that pays well and only takes about two years of training.
Dental hygienist programs focus on teaching you how to fill an essential role in helping people maintain healthy teeth and gums. And because the health of a person's mouth can be a strong indicator of their overall health, hygienists get to contribute to the quality of life of their patients meaningfully. By learning how to become a dental hygienist, you can become a specialist in identifying issues with oral hygiene and educating clients on how to improve or maintain their current practices.
If you want a career where you can help and interact with people in a clinical healthcare environment that is calm, reliable, and rewarding, find dental hygienist schools near you right now! Our quick zip search tool will provide you with personalized results based on your location, so go ahead and get started. Your future is waiting!
What You Need to Know About Dental Hygiene, From Training to Employment: Overview and FAQ
---
---
Dental Hygienist Schools
Sponsored Listings
---
---
What You Need to Know About Dental Hygiene, From Training to Employment: Overview and FAQ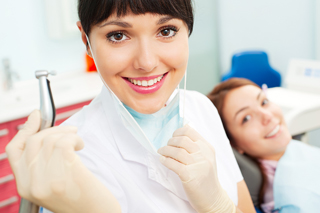 Dental hygienists are health care professionals responsible for cleaning patients' teeth and checking for signs of various oral health concerns, from gingivitis to oral cancers. Dental hygienists also educate patients on the importance of oral health and strategies for maintaining good oral hygiene.
Their role is essential for various reasons, most notably for providing care that can prevent future health problems for their patients and costly draws on the health care system at large. For example, prevalent ailments linked to oral health include everything from heart disease to diabetes to premature births. Plus, dental hygienists can often detect signs of other illnesses (such as HIV, oral cancer, osteoporosis, and eating disorders) through clinical examinations.
How to Become a Dental Hygienist: Education Details and FAQ
Starting in this field typically requires either a two-year associate degree in dental hygiene or a four-year bachelor's degree. Other program types do exist but are much less common. It's also important to note that even though associate degree programs may only last two years, many require certain college-level course credits as a prerequisite before you can enroll.
Dental assistant vs. dental hygienist: What's the difference?
Although both play vital roles within the dental field, the two occupations are very different. Here are a few points that can help with the dental hygienist vs. dental assistant distinction.
Dental hygienists:
Perform both independent and supervised clinical tasks
Require formal education and must be licensed to practice
Represent a more senior-level role in the dental field
Focus on preventive care and patient education
Can form their own dental hygiene practices and contract their services
Dental assistants:
Directly assist dentists with clinical procedures
Handle a variety of administrative tasks
Do not necessarily require certification
Represent an entry-level role within a dental office
What are the prerequisites for dental hygiene programs?
To enroll in a program, prerequisites that you will need to meet are likely to include the following:
High school diploma or GED equivalent
High school math, science, and English courses
Additionally, some schools may request that you:
Pass an entrance exam
Obtain prerequisite college credits
Complete a personal interview
Take a dexterity test
Submit an essay
How long does it take to become a dental hygienist?
The length of training for most programs ranges from two to four years. When you graduate, you can be eligible to take the national and state/regional examinations. Once you meet these requirements, apply for licensing, and receive approval, you will be considered a registered dental hygienist (RDH).
How much is tuition for dental hygiene schools?
Dental hygienist programs vary in cost depending on location and type of school. But according to a survey by the American Dental Association, average totals for tuition and fees at accredited dental hygiene programs for the 2019-2020 school year were:
In-district: $29,707
Out-of-district: $32,368
Out-of-state: $43,215
What do dental hygienist programs cover?
A program can teach you about important and relevant subjects, such as:
General Science and Health
Chemistry and biology
Physiology
Nutrition
Dental Science
Oral pathology
Head and neck anatomy
Tooth morphology (tooth identification)
Periodontology (study of gum disease)
Pharmacology and pain management
Oral embryology and histology (dental development, structure, and function)
Clinical Practice and Patient Care
Radiographic imaging
Medical and dental emergency care
Oral health education
Infection and hazard control management
Community dental health
Child, adolescent, adult, special needs, and geriatric dental care
Dental materials
General Education
Communication
Psychology and sociology
Ethics and professionalism
In addition to classroom and lab-based learning, schooling can enable you to participate in a substantial clinical component, often in an on-site dental clinic or community facility. This is a critical aspect of training since clinical experience is required to sharpen your skills and prepare you to meet licensing requirements.
If you plan to advance your education by obtaining a master's degree, your studies will likely include research methods and applications, educational theory, epidemiology, statistics, leadership, and more.
What are the licensing requirements for dental hygienists?
Each state has its own dental hygienist licensing requirements and conditions. Upon graduating from an accredited program, you will first need to pass the National Board Dental Hygiene Examination successfully. Then you must pass whatever other clinical or written examinations that your state or region requires to become a registered dental hygienist (or licensed dental hygienist in Indiana).
Other licensure requirements can include letters of recommendation from dentists or registered dental hygienists, a background check, high school or post-secondary transcripts, and a personal interview.
Additionally, most states have stipulations for continuing education throughout your career, which are in place to ensure that you stay up-to-date on current technologies, infection control practices, and advancements in the field. These requirements usually need to be met annually or bi-annually, but they differ from state to state.
You will also need to keep your CPR certification current in case of any medical emergencies you may encounter on the job.
---
Career Overview and Common Questions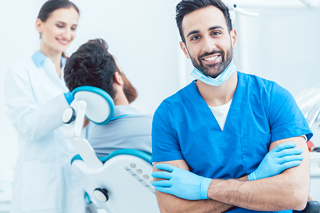 Dental hygienists are essential to the dental health field. By providing professional and thorough care, they can play a significant role in ensuring that a patient's overall experience is positive.
And patients aren't the only people who benefit—dental hygienists themselves get to experience a wealth of rewards by being part of this exceptional area of health care.
Job description: What does a dental hygienist do?
You could be responsible for a broad range of tasks related to patient care and education. The breadth of duties varies from state to state, and some tasks may require further training and certification. Additionally, some of these duties require authorization from a dentist, whereas others call for direct supervision. This all depends, however, on individual state regulations. So it's a good idea to look into your state's specific requirements for more detailed information.
The duties that form a typical dental hygienist job description generally consist of:
Administration
Recording medical and dental histories
Completing dental charting and other documentation for patient records
Providing patients with referrals to other health care professionals as necessary
Clinical and Laboratory Procedures
Conducting head, neck, and oral examinations and checking blood pressure
Screening patients for indicators of systematic illnesses
Removing plaque and calculus (tartar) from teeth through scaling and root planing
Cleaning and polishing teeth
Applying pit and fissure sealants and fluorides for protection, as well as antimicrobial agents
Providing instruction on proper brushing and flossing techniques
Explaining procedures to patients and ensuring that they are comfortable
Performing laboratory tests and delivering results to other health care professionals as required
Performing periodontal probing and pocket depth assessment
Performing emergency medical and dental care when necessary
The duties that vary by state/regional regulations include:
Performing patient assessments and making diagnoses
Developing, implementing, and evaluating patient treatment plans
Administering local anesthetics and nitrous oxide
Taking, processing, and interpreting dental x-rays
Creating impressions of patients' teeth for examination and assessment
Applying cavity liners or bases
Placing and finishing composite and amalgam restorations
Placing and removing temporary crowns and restorations
Fabricating temporary crowns
Placing and removing sutures and periodontal dressings
What is a dental hygienist's salary?
The earning potential for a dental hygienist can range depending on various factors, such as geographic location, level of experience, and area of practice. Occupational Employment and Wage Statistics program estimates from May 2020 provide a look at the overall picture:
The lowest 10 percent (generally entry-level) earned $54,200 annually, or $26.06 per hour.
The median dental hygienist salary came in at $77,090 annually, or $37.06 per hour.
The highest-earning 10 percent received more than $104,420 per year, or $50.20 an hour.
For a healthcare career that only takes about two years to train for, dental hygiene pays excellent wages.
It's important to take into consideration that many hygienists only work part-time. So, not only does this profession pay quite well, it also requires fewer hours than many other allied health professions. Additionally, when you compare a dental hygiene salary to the wage for similar jobs, you can see that hygienists earn substantially more.
What is the career outlook for dental hygienists?
If you wonder whether a career in this field is the best choice for you, the career outlook data is encouraging. The rising number of openings in this profession can be attributed to a variety of factors. For one thing, the increased understanding of how oral health affects overall health is driving demand for preventive dental care. Additionally, new advances in the field, along with an aging population, are creating further opportunities. Plus, since millions of individuals across the country lack access to a dentist, many state and local organizations are stepping up and funding dental hygienist services to fill the gap.
According to the Occupational Outlook Handbook, this field is expected to grow by 11 percent between 2020 and 2030, which is much higher than the average for all occupations.
Where do dental hygienists work?
The majority of dental hygienists work in dentists' offices. However, dental hygienists can also be found in a variety of other environments, such as specialty oral health practices, community health organizations, public health clinics, schools, correctional facilities, hospitals, and long-term care facilities.
Outside of clinical practice, there are also opportunities within public administration, education, research, marketing, and sales.
What are the benefits of being a dental hygienist?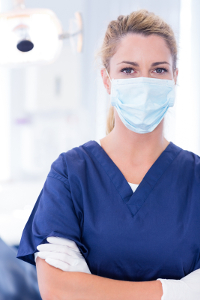 Flexible hours: A lot of hygienists only work a few days each week. This fact alone shows that dental hygiene can be a very positive career choice for those with families.
The chance to help others: You could be responsible for front-line dental care, not only cleaning teeth but also delivering necessary care and education that can contribute to your patients' improved health.
Varied surroundings: Many work on a contract basis, allowing them to spend time in a variety of offices. If you choose this route, you could be working with a wide range of other health and dental professionals, as well as patients.
Strong demand for your services: The outlook for careers in this field is expected to be positive in the coming years.
Contracting benefits: As a contractor, you could enjoy the opportunity to choose which clients you take on, what days you work, and more. You could also negotiate items such as whether your pay structure is hourly, daily, or based on commission.
---
How Do I Get Started?
You're already interested in the dental health field. And now you're armed with the information you need to start the process of training with confidence. Get started now by finding the dental hygiene schools near you!
---
You may also be interested in the following programs: