Colleges & Trade Schools in New Jersey
By Publisher
| Last Updated
Attending a vocational college or trade school in New Jersey can give you the opportunity to develop valuable employment-ready skills. This region and nearby New York also feature an eclectic mix of expanding industries. Careers in energy, health care, and technology represent just some of the many opportunities students in New Jersey can benefit from pursuing.
---
Education & Training
Students who complete their education in New Jersey enjoy a range of advantages that may get overlooked. New Jersey boasts a diverse population and a low student-to-instructor ratio. It is the home base for a number of Fortune 500 companies, and New Jersey is an easy distance to internship and employment opportunities in New York City and Philadelphia.
---
---
New Jersey Schools
Sponsored Listings


Automotive Technology
Computer and Network Support Technician
Dental Assistant
Diesel Technology
Electrical/Electronics
Heating, Ventilation, and Air Conditioning (HVAC)
Heavy Equipment
Machining and Manufacturing
Massage Therapy
Medical Assistant
Patient Care Technician
Practical Nursing
Welding Technology
---
---
Financial Aid in New Jersey
Federal Aid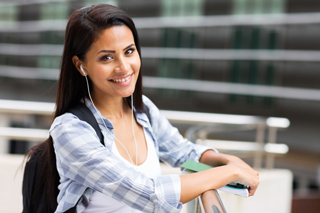 First things first: fill out the Free Application for Federal Student Aid (FAFSA), which is available online and will evaluate which loan programs, grants, scholarships, and work/study programs you're eligible for. Your FAFSA results are also used by the state, your school, and other aid providers to determine what you qualify for. So, take care of this step as soon as possible so you can explore all the options available to you.
State Aid
Your FAFSA results will also narrow down the options available to you through the State of New Jersey. The Higher Education Student Assistance Authority (HESAA) outlines the following types of financial assistance available through the state government:
1. Grants and Scholarships
Part-Time TAG for County College Students
Educational Opportunity Fund (EOF) Grant
NJ Governor's Urban Scholarship
New Jersey World Trade Center Scholarship (WTC)
New Jersey Student Tuition Assistance Reward Scholarship (NJ STARS)
New Jersey Student Tuition Assistance Reward Scholarship II (NJ STARS II)
Survivor Tuition Benefits (STB)

Pays tuition to a max of $14,174
Law Enforcement Officer Memorial Scholarship (LEOMS)

Pays attendance cost, minus aid received from other sources
Governor's Industry Vocations Scholarship (NJ-GIVS) for Women and Minorities
Community College Opportunity Grant

Pays attendance cost, minus aid received from other sources
2. State Loans
NJCLASS Undergraduate Loan

Covers attendance cost, minus financial help from other sources
Fixed-rate loans with options for 10-, 15-, and 20-year terms
3. New Jersey Dreamers Program (NJ Dreamers)
Allows undocumented students at qualifying NJ colleges and universities to pursue and apply for state student aid options
Certain conditions need to be met for students to qualify, including:

Agreeing to apply for legal immigration status as soon as they are eligible
Registering for Selective Service (male students only).

NJ Dreamers need to complete the New Jersey Alternative Financial Aid Application and the FAFSA.
Private and Institutional Student Aid
In addition to federal and state programs, many scholarships, grants, loans, work/study repayment options, and more are available through higher-learning institutions, businesses, non-profit organizations, and more. The main criteria for these types of aid will vary widely. Some may be based entirely on financial need, and some are specific to certain life events, circumstances, or personal characteristics. With so many options, it's worth considering what makes you unique and researching to discover if any opportunities match your abilities, experiences, characteristics, and skills.
---
FAQs About Being a Student in New Jersey
Are there state-level resources that can help with my educational costs?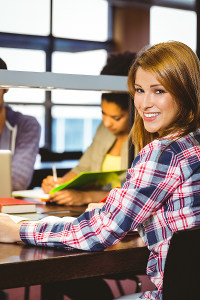 Yes. The Higher Education Student Assistance Authority provides details on grants and scholarships to help New Jersey students cover their expenses.
For example, the Community College Opportunity Grant (CCOG) enables eligible students to attend community college tuition-free for up to three years.
The Garden State Guarantee (GSG) covers up to two years of tuition and fees at in-state, public, four-year institutions for eligible students' third and fourth years of study.
State Authorization and Accreditation
The New Jersey Office of the Secretary of Higher Education oversees the licensure of post-secondary institutions, ensuring licensed schools meet certain criteria and standards.
The Middle States Commission on Higher Education (MSCHE) provides accreditation to degree-granting institutions in New Jersey. New Jersey is also a member of the State Authorization Reciprocity Agreement (SARA), which allows distance education across state lines under a specific standard of conduct and quality. This means the pool of options you can choose from is much bigger if you're interested in completing a program online. And you can choose with confidence from schools in member states since you know they are required to meet the same standards as schools based in NJ.
Taking some time to familiarize yourself with what accreditation means and why it's essential is a good idea for anyone starting to search for the right school or program.
---
New Jersey Colleges Help Students Create Better Tomorrows
By learning skills for in-demand careers at trade schools in New Jersey, many adults can accomplish more than they initially thought possible.
Featured New Jersey Programs
---