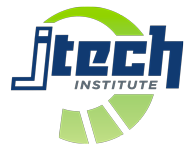 J-Tech Institute
Jacksonville, Florida
Last Updated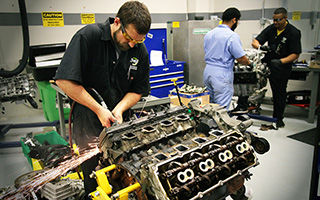 Start driving toward the future you really want.
Jones Technical Institute (J-Tech) can give you the type of hands-on training that often leads to better opportunities. As you move forward in your chosen program, you'll get the chance to develop a wide variety of highly valued skills. And you'll have confidence-building support and access to extra help every step of the way.
At J-Tech, everything is designed around helping students achieve success. That's why no classroom ever exceeds a student-to-instructor ratio of 16 to one. And it's why tutoring is available when you need additional instruction outside of class. Plus, you only need to attend class two and a half days each week. That means you'll have time to attend to other commitments like work or family.
By partnering with leading employers, J-Tech is able to offer training that truly matches industry needs. You'll be taught the technical and professional skills that matter most. And you'll train on modern equipment, using up-to-date tools and technology. In fact, every student receives a laptop for accessing e-books and other learning resources. You'll also receive a professional cart and tool set with more than 300 pieces. (You even get to keep the tools and laptop when you graduate.)
So put your ambitions in forward motion. Ask J-Tech to contact you right away with all the exciting details!
---
J-Tech Institute Programs
---
Automotive Technology
Are you eager to become a highly skilled and certified automotive technician? This hands-on program can develop your ability to diagnose and repair a full range of problems with cars and trucks. It can also prepare you for industry-recognized certification exams from Automotive Service Excellence (ASE). As you move toward earning your occupational associate degree, you'll learn about engines, transmissions, steering, suspension, brakes, electrical components, and more. You'll also practice what you learn in J-Tech's pristine automotive labs.
---
Diesel Technology
Have you always been fascinated by big trucks and diesel-powered machinery? At J-Tech, you can start becoming the person who gets to troubleshoot, diagnose, and repair problems with semi-tractors, heavy-duty construction equipment, or other types of vehicles or machines that have diesel engines. This program leads to an occupational associate degree and can prepare you for ASE certification tests. Along the way, you'll get hands-on training and learn about diesel engines, HVAC and electrical systems, brakes, axles, transmissions, suspension, steering, and more.
---
HVAC-R
Are you curious about what it takes to create comfortable indoor climates? At J-Tech, you can get hands-on training in identifying and fixing issues with heating, ventilation, air conditioning, and refrigeration systems in both residential and commercial settings. You'll learn about piping systems, duct design, AC and DC electrical systems, digital and motor controls, and more. Plus, you'll have a chance to prepare for the required certification from the Environmental Protection Agency.
---
Marine and RV Technology
Why choose between water and wheels when you can focus on both? In this unique program, you can begin becoming a skilled pro who keeps motorhomes, jet skis, powerboats, and other recreational vehicles running safely and efficiently. Your instructors will teach you about generators, HVAC and electrical systems, suspension, steering, gasoline and diesel engines, and more. Your training will even help you prepare to take the certification exam from the American Boat and Yacht Council.
---
Built-In Career Guidance
J-Tech strives to give every student a great head start when it comes to pursuing employment opportunities. That's why each class is designed to help students develop important "soft" skills such as solving problems, communicating effectively, managing time efficiently, providing good customer service, and finding ways to improve the work environment. In addition, each student gets training related to looking for jobs, crafting an effective resume, applying for open positions, and performing well in job interviews.
---
A Campus & Location That Students Love
Totaling 168,000 square feet, J-Tech's large campus provides plenty of room for students to grow their skills and expand their potential. You'll have access to modern training labs, private lockers, a student lounge, and a learning center with tons of resources. You can even take advantage of the on-site fitness center. Plus, Jacksonville is a fast-growing city with amazing beaches and several great employers.
Jacksonville
8813 Western Way
Jacksonville
FL
32256
---
Find Out How to Get Under the Hood and Into a New Career
Right now is a great time to start achieving your goals. One small step is all it takes to begin moving forward. J-Tech is ready to provide all the information you need, so request further details today!
---
J-Tech Institute does not promise or guarantee employment to any student or graduate. For more information about the educational debt, earnings, and completion rates of students who attended this program, please see our Gainful Employment Disclosures at www.jtech.org/consumer-info/