Administrative Assistant Training Schools
Last Updated
Administrative assistant training can equip you with the professional skills needed to become an invaluable member of an organization. You will learn how to keep an office running in an organized and efficient manner.
The main focus of most administrative assistant training is on current office technology, usually Microsoft Office. It is important to develop skill in this area so you can assist with business correspondence and prepare documents, reports, presentations, spreadsheets, and more.
Formal training at a business college or secretarial school can offer you a variety of clerical and office skills. You will find this to be valuable because your role can vary based on the type of organization you work with. You could take care of anything from scheduling appointments and checking e-mails to conducting research and training employees.
If you are interested in playing a key role within an organization and want to assume important responsibilities, administrative assistant training is the right choice for you!
Administrative Assistant Training and Employment Information
---
---
Administrative Assistant Schools
Sponsored Listings
---
---
Administrative Assistant Career and Education Information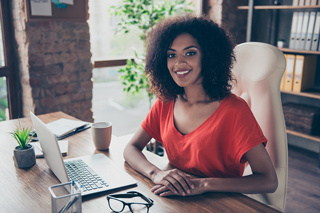 Administrative assistants are vital to the smooth operation of businesses in virtually every industry.
These dynamic multi-tasking experts not only help to ensure that a wide range of administrative tasks are taken care of, they also frequently act as the "gatekeepers" of an office by greeting employees, clients, and visitors in a positive and friendly manner.
If you are considering administrative assisting for your career future, then keep reading to get the information you need, including what administrative assistants are, what they do, where they work, how much they make, what their job outlook is, and much more.
Overview
An administrative assistant is a professional who works within a business, government agency, or non-profit organization. An administrative assistant is also sometimes referred to as a secretary or receptionist.
They can work solely for people in management, providing whatever assistance is required, or they can have broader job descriptions, handling more general tasks such as answering phones, filing, and booking appointments.
Different types of special positions fall under the broad category of administrative assisting and represent separate roles (often requiring separate training). These can include:
Executive administrative assistants—Typically work within an office setting; however, rather than handling the more general office duties they concentrate more on providing a high level of support to a specific individual within a company (usually a high-ranking employee such as a CEO, president, or department manager). They are generally considered to have higher seniority than a regular administrative assistant and may take on more advanced duties.
Medical administrative assistants—Apply their skills specifically to the health care industry. They can also be referred to as front office assistants and generally handle tasks like appointment setting, billing, medical coding, insurance processing, and more.
Personal assistants—Essentially the same as executive administrative assistants, but they may be responsible for taking on more tasks related to an employer's personal life (as opposed to just business-related duties) such as picking up a prescription, handling meal planning, grocery shopping, etc.
Clerks—Basically the same as administrative assistants, but they are sometimes referred to as data entry clerks. In these cases, their responsibilities tend to lean more toward computer-based tasks such as managing computerized records.
Accounting assistants—Can be expected to handle similar duties, but, overall, their responsibilities focus more on basic accounting tasks.
Education Requirements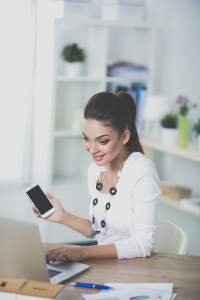 Although some employers may be willing to take on high school graduates who don't possess further post-secondary or career training, such scenarios are becoming rare in the business world. This is partly due to the sophisticated technologies utilized by today's businesses as well as the need for business-savvy minds in competitive industries.
In order to secure an administrative assistant position, you will most likely need to obtain career training at a vocational school, college, or university. Various program options exist at such schools. Administrative assisting or secretary programs most commonly award certificates/diplomas, associate degrees, or bachelor's degrees depending on their length and depth of curriculum.
Diploma programs tend to be offered by vocational schools and colleges and are generally very hands-on and career-oriented, teaching only the practical skills that are necessary to ensure you are job-ready.
Degree programs, on the other hand, are usually more in-depth, mixing administration and technology-specific courses with general education in order to produce well-rounded graduates who not only possess job-ready skills but also well-honed communication, problem-solving, troubleshooting, and interpersonal skills.
More advanced positions, such as those for executive administrative assistants, usually require the higher level of education. Typically, a degree program is the best choice since it can provide more in-depth and complex business training.
If you are looking to enter a more specific area of the field, such as health care or legal administration, you will likely have to enroll in a specialized program. Many schools offer a variety of specialized administration-related programs for positions such as:
Legal administrative assistant
Medical administrative assistant
Executive administrative assistant
Business accounting assistant
Dental office assistant
Computer applications specialist
What You Can Learn in an Administrative Assisting Program
Programs can vary, but here are some common areas of training:
Office procedures
Project management
Personnel management
Document creation
Word processing
Keyboarding
Business writing
Basic grammar and proofreading
Appointment scheduling
Business communication
Customer relations
Basic event and conference planning
Research techniques
Filing techniques and procedures
Inventory management
Basic bookkeeping
General business concepts and foundation-type training can involve:
Basic business principles
Business terminology
Business law and ethics
Business organization
Business strategy
Some of the specific areas of business that are covered can include:
Accounting
Payroll and benefits
Corporate finance
Marketing
Statistics
Customer service
Most programs will also provide practical experience with various software applications and technologies such as:
Microsoft Office programs, including Word, Excel, Outlook, PowerPoint, and Access
Common computerized accounting programs such as QuickBooks, ACCPAC, and Simply Accounting
Databases and web applications
Sophisticated phone systems and teleconferencing equipment
Fax machines
Photocopiers
Scanners
Mail machines
Printers
If you choose a degree program or a more advanced program, you can also expect to learn about subjects like:
Human resources
Business management
Leadership
Policy making
Critical thinking
Decision making
Effective communication
Dispute resolution
Business planning
Budget management
In addition, a lot of programs provide a practicum or internship as part of the curriculum, allowing you to gain practical experience within a real-world business environment. Most experiences of this nature are unpaid, but they can be a great way to get your foot in the door of a company you are interested in. They can also help you make valuable networking contacts.
If you choose to take a more specialized program, then in addition to basic skills, you will also receive industry-specific training. For example, a medical admin assistant program may cover areas like medical terminology, anatomy, and physiology, whereas a legal-based program will generally include topics such as legal terminology, areas of law, and the court system.
Typical Program Length
Program length is determined by a few different factors, including the type of program and the institution offering it. However, on average, you can expect to spend a year or less in a diploma or certificate program and up to four years in a degree program.
Some of the programs that fall outside of these parameters include short-term online programs (which may be completed in as little as a few months) and postgraduate programs (which provide some graduates of a main administrative assistant program the chance to continue training in a specialty area or toward a more advanced credential).
Certification Options
Certification is not legally required in order to work in this profession. However, you may want to consider it since many employers prefer to hire certified employees. Certification can show that you are knowledgeable, committed, and interested in continuous learning.
One of the most common certifications in this field is obtained by passing the Certified Administrative Professional (CAP) exam from the International Association of Administrative Professionals (IAAP).
To be eligible to take the exam, you must meet certain experience requirements, which are based on education. Those without a degree must have at least four years of experience working in the field. Associate degree graduates need to have three years of experience, and bachelor's degree graduates must have two years of experience.
The exam is held twice a year, and in order to secure your spot to take the exam, you must pay the exam fee by a specified deadline.
According to IAAP, the exam itself is broken down this way:
24 percent is on organizational communication
22 percent is on business writing and document production
16 percent is on technology and information distribution
15 percent is on office and records management
12 percent is on event and project management
11 percent is on operational functions
Once you have passed the initial exam, you will need to maintain your certified status by keeping up with continuing education. This ongoing education is judged on a points-based system, and you must earn 60 points every five years in order to be recertified.
For those who go the specialized route, separate certification may be available. For example, some organizations—such as Legal Secretaries International Inc. and NALS ("the association for legal professionals")—offer legal or medical administrative assistant certification.
Job Responsibilities
The typical job description can be quite long and varied, but here are some of the most common duties by category:
General Administration
Managing electronic and paper filing systems (for many different types of information, such as research data, client files, or employee records)
Scheduling and coordinating meetings
Preparing documents for meetings
Taking the minutes during meetings
Arranging the details of conferences and other events (by booking locations, arranging catering, ensuring proper equipment is rented/provided, etc.)
Processing correspondence and compiling information
Performing research
Managing inventory of supplies and equipment
Sourcing suppliers of stock, equipment, and any necessary outside services
Negotiating with vendors and buying supplies
Overseeing corporate libraries
Coordinating staff schedules
Handling basic bookkeeping
Correspondence
Sending and receiving mail and signing for packages
Distributing incoming mail and e-mail
Replying to routine mail and e-mail
Taking phone calls and directing calls
Writing business correspondence, reports, inter-office memos, etc.
Proofing correspondence for factual errors as well as correct spelling and grammar
Sending and receiving faxes
Coordinating the exchange of information between departments
Answering inquiries from staff, clients, and customers
Information Technology
Creating documents using word processing, presentation, and spreadsheet software applications
Operating phone systems, fax machines, videoconferencing systems, and other common office technologies
Managing and maintaining databases
Updating and maintaining websites
It is interesting to note that typical administrative assistant duties have evolved immensely over time, mainly because of advances in technology. Word processing, for instance, represents one of the most obvious factors in this evolution. Before the widespread use of such computer software, a major portion of the job consisted of managing and creating correspondence. (Writing by hand or using a typewriter was much more time consuming.)
As technological advances continue to improve the efficiency of many administrative duties, extra tasks are being added to fill the newly available time. Because of this, some of the tasks that now often get tacked on to an administrative assistant job description include making travel arrangements, managing budgets, and even handling social media management (e.g., updating and maintaining a company's Facebook and Twitter accounts).
In addition, as with most jobs, the scope of responsibilities tends to increase with experience. A loyal employee who has been with a company for an extended amount of time (and shows appropriate ambition and skill) can often be trusted to take on more advanced tasks such as:
Hiring, supervising, and assessing the performance of junior secretaries and assistants
Assisting upper management staff with policy-making
Taking on special projects or troubleshooting current ones
Creating and monitoring company policies, procedures, and performance standards
Resolving administrative or operational problems
Acting as a liaison between high-level employees and their staff
Establishing plans for workflow procedures
Preparing budgets and monitoring expenditures
Serving on committees
Salary
National estimates from the Occupational Employment and Wage Statistics program for 2021 show that the median pay was $37,880 per year.* Furthermore, the highest 10 percent took in more than $59,500 annually.
Some of the factors that can influence pay include:
Level of experience
Level of education
Seniority within a specific company
Type of business and employer
Specific business sector of employment
Location of employment
The same national estimates show that specialized administrative positions often yield a similar (or even higher) median annual wage. For example:*
Executive administrative assistants earned $62,060.
Legal secretaries earned $47,710.
Medical secretaries earned $37,450.
Employment Outlook
According to projections data from the Bureau of Labor Statistics, medical administrative assistants are expected to have the best overall job outlook with employment growth of eight percent (about 85,800 new jobs) from 2021 to 2031.* But due to retirements and people leaving the occupation for other reasons, opportunities will also be available outside the healthcare sector. On average, about 211,200 job openings are expected to become available each year for non-legal and non-medical administrative assistants over that 10-year period.
Plus Sides of the Profession
Since administrative assistants take on such a variety of tasks, they are usually familiar with all aspects and departments of a company or organization. This makes them great candidates for advancement when opportunities become available.
The dynamic workload is also what keeps these careers interesting. It's hard to get bored when you are performing varied tasks each day.
As the gatekeeper, you often have the chance to meet and interact with a variety of people each day.
You can have the opportunity to enjoy continuous learning. From new computer technologies to changes in office procedures, admin assistants enjoy a dynamic work environment that provides plenty of opportunities to expand their knowledge and skills.
Although compensation can depend on the specific sector or employer you work for, salary rates, overall, tend to be considered high in comparison to similar occupations.
---
---
---
* Unless otherwise noted, salary information is based on May 2021 data from the Occupational Employment and Wage Statistics (OEWS) program. Job growth and average yearly openings estimates are from the Bureau of Labor Statistics and are for the 2021 to 2031 period.