Property Management Training Schools
Last Updated
Make your new beginning in a truly lucrative field.
Property management training can give you a pathway into a professional sector that is abundant with opportunity and chances to make a positive and noticeable impact. It's a career in which you get to help your employer or clients add real value to their investments, which often results in some very enticing rewards.
Plus, whether you start with a property management degree, certificate, or diploma, you'll be entering an industry with plenty of room for the growth of your talents. And that's also true of the closely related field of facility management. Either way, an education in this high-paying vocational area can lead to a life in which your skills are in real demand and your overall satisfaction is greatly enhanced.
So make an easy yet smart move forward right now—just use your zip code to search for options close to home!
3 Appealing Facts About the Facility and Property Management Field
---
---
3 Appealing Facts About Facility and Property Management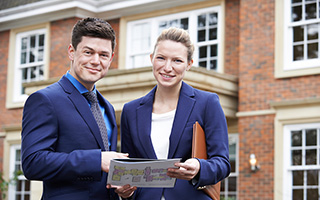 Overseeing the day-to-day activities involved in maintaining the value of real estate or ensuring smooth building operations can be exceptionally satisfying. Since this field is quite broad, professionals who are a part of it often get to explore and choose the roles they enjoy most. And many of them experience even more amplified opportunities if they've achieved facility or property management certification.
But the most compelling things about this industry might be that:
1. The differences between property managers and facility managers enable different types of people to find success in the field.
Managing real estate and fixed assets is something that spans two main vocational areas. Both property management and facility management feature many similar tasks. In fact, both terms sometimes get used interchangeably. Nevertheless, these career areas are different enough that each offers a distinctive path.
Property managers:
Work on behalf of people who own buildings or other assets as an investment and source of income
Prioritize the goals of maximizing cash flow and increasing profits and property value for their employers or clients
Find good tenants, maintain professional relations with them, and collect rent
Handle financial-expense matters like paying taxes, securing good insurance, and contracting out any necessary maintenance or repair work
Facility managers:
Typically work for one employer (such as a corporation, school, healthcare facility, or government department) and on behalf of the people who use the buildings they manage
Prioritize the maintenance and operational integrity of buildings and equipment to minimize any costly disruptions and to help increase overall efficiency
Oversee necessary repairs, the optimization of available space, and the procurement of furniture, supplies, new equipment, or services like waste management
2. Good educational options exist at almost every credential level.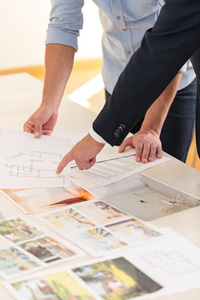 Before going into property or facility management, it's a good idea to learn a few business fundamentals as well as some basic specialized skills. That's why it's helpful to know that many schools offer focused programs in this field. And they range from online training options that take less than a year to full on-campus associate and bachelor's degree options that take anywhere from 18 months to three or more years. That way, you can enroll in a program that provides the speed, convenience, or level of depth you want from your education.
3. Salaries are often outstanding.
According to data from the Occupational Employment and Wage Statistics program, the median yearly salary of property managers in the U.S. was $59,230 in 2021, and the top earners made over $124,680.* For facility managers, the median was $97,930, with the highest-paid people making more than $161,140.
Plus, once you've got some experience in the field, you can apply for professional certification, which often results in higher compensation and higher positions. The two main certifying organizations in this field include:
---
---
* Unless otherwise noted, salary information is based on May 2021 data from the Occupational Employment and Wage Statistics (OEWS) program.