Nursing Schools & Colleges
Last Updated
Going through nursing school can be a great way to boost your career opportunities.
After all, education is the key to unlocking more of your potential—whether you're already a professional nurse or want to become one. People who are compassionate and enjoy caring for others often find great satisfaction in a nursing career. Plus, there are nursing schools in a wide variety of locations. Many of them even offer online programs. They can give you the training necessary to develop marketable skills and achieve your goals.
Think of the amazing variety of options: practical nursing programs, patient care technician training, certified nurse's aide training, registered nursing programs, and more. Convenient RN-to-BSN programs are even available for working registered nurses who want to advance their credentials and career opportunities.
As a nurse or other kind of patient care professional, you could find great opportunities with employers like hospitals, home care providers, outpatient clinics, physicians' offices, medical laboratories, mental health facilities, long-term care facilities, or schools.
So grow into the nurse you'd like to be. Discover a variety of on-campus and online schools for nursing by checking out the following options or performing a search with your zip code today!
Popular Career Options in Nursing and Patient Care
Reasons to Consider Attending Nursing School Online
---
---
---
Nursing Schools & Colleges
Sponsored Listings
---
---
5 Popular Career Options in Nursing and Patient Care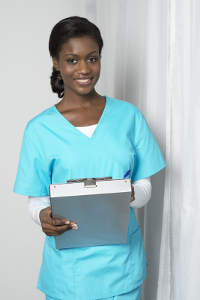 Nursing is a career you can be proud of. Just imagine spending each day helping people when they need it most. The feeling of purpose and satisfaction could stay with you long after you finish your shift at the hospital, nursing home, doctor's office, or other workplace. No matter which area of nursing you choose, you'll feel confident that you are making a difference by contributing to the well-being of people in your community.
But if you know that this path is for you, where do you start?
First, gain an understanding of the basic types of careers in nursing and patient care. That way, you'll have an easier time choosing a nursing school that can help you get where you want to go. Here are five of the most common career options:
Becoming a registered nurse (RN) usually requires the most training of all the nursing career options, but with that comes more responsibility, the chance to take on specialties, and the opportunity for greater career growth within various healthcare settings. Deciding to pursue this occupation can help you obtain employment in a variety of healthcare settings and open you up to some of the best job opportunities.
Common responsibilities: Most RNs work in hospitals and outpatient centers. In fact, according to data from the Occupational Employment and Wage Statistics (OEWS) program, RNs account for over 30 percent of employment in general medical and surgical hospitals. However, there are many other work settings to choose from, which include schools, colleges, and community health centers. So your responsibilities can vary depending on where you work, but here are some of the more common tasks carried out by RNs:
Coordinating patient care with doctors and other medical professionals
Creating and reviewing patient care plans
Delivering medications and offering a variety of treatments
Modifying and changing patients' medications and treatments as their conditions change
Supervising and directing other staff members like LPNs and nursing assistants
Educating patients and their families
Conducting physical exams and reviewing patients' health histories
Providing critical care in emergency situations
Required education and certification: Depending on your state of residence, you could have several options for becoming a registered nurse. If you have no prior nursing training, then you will need to earn a state-approved diploma, or an associate or bachelor's degree. A lot of potential nursing students choose to obtain a Bachelor of Science in Nursing (BSN) degree. So, what is a bachelor's degree? Simply put, it's the educational credential that offers aspiring nurses the greatest opportunities for future training and advancement.
However, you can become a registered nurse more quickly by earning an ADN (Associate Degree in Nursing), which some colleges call an ASN (Associate of Science in Nursing). Then, if you ever want to pursue more advanced opportunities in the field, you can complete an RN-to-BSN program in order to earn the higher credential. Note that if you opt for a diploma or associate degree program, you will want to check with your state's board of nursing to ensure that it is an accepted level of education for the types of nursing jobs that you would like to pursue.
If you are currently licensed as a practical or vocational nurse, then you may be able to earn an associate or bachelor's degree more quickly because some schools will take your previous nursing education credits into account. Once you have met your state's requirements, you can then apply to take the NCLEX-RN licensure exam in order to become a fully licensed registered nurse.
Advancement potential: As an RN, you could have a number of options for advancing your career in nursing. Here are two of the more common ways that RNs can enhance their professional standing:
Pursuing specializations—You can gain experience and additional continuing education from a school of nursing that helps you work in specialized areas of care such as ambulatory care, cardiac care, critical care, forensics, geriatrics, labor and delivery, medical-surgical, oncology, pediatrics, and rehab. There are over 100 specialized areas in which registered nurses can work.
Becoming advanced practice registered nurses (APRNs)—You can earn one of the advanced nursing degrees (like a master's or doctorate degree) and obtain additional certifications in order to pursue advanced practice nursing positions. There are four types of APRNs: certified nurse anesthetists, certified nurse midwives, clinical nurse specialists, and nurse practitioners.
Salary range: OEWS program data shows that the starting entry-level salary for RNs is around $59,450 annually, and the most experienced and educated RNs earn salaries of more than $120,250.* And, although the nationwide median is $77,600, certain states are known to pay higher-than-average wages. For example, the average yearly salary in Hawaii is $106,530, and in California, it is $124,000.
Total projected job openings: Most experts agree that there is going to be a severe nursing shortage in the coming years. In fact, employment projections from the Bureau of Labor Statistics (BLS) indicate that, on average, more than 203,200 job openings will become available each year for registered nurses during the decade from 2021 to 2031.* That includes new positions that are created due to growth as well as those that open up due to retiring workers.
Practical nurses or vocational nurses (the title varies depending on where you'll be practicing) generally work in a hands-on role with patients. Providing care within hospitals, care homes, and other patient care facilities, LPNs and LVNs play a vital part on any healthcare team. Depending on the vocational nursing program you choose, you will learn everything from how to collect samples for lab tests to how to monitor medical equipment. Becoming an LPN or LVN might be the rewarding career that you have been searching for.
Common responsibilities: Unlike that of RNs, LPN employment is more distributed throughout different workplace types, rather than concentrated in hospital settings. OEWS data reveals that LPNs account for about 13 percent of all workers in nursing care facilities, about 5 percent in assisted living and retirement communities, almost three percent in doctors' offices, and almost six percent in the home healthcare industry. So you could find quite a wide variety of work settings to choose from. Additionally, your responsibilities can vary between employers. But here are some tasks that you may find included in a typical licensed practical nurse job description:
Provide and monitor patient care
Notify RNs or physicians if a patient's condition changes
Record patients' vital signs and administer medications
Update patients' charts
Assist patients with needs such as getting dressed, going to the bathroom, and eating
Change bandages, catheters, and dressings
Manage IVs
Required education and certification: You can become an LPN or LVN by taking a certificate or diploma program that is approved by your state's board of nursing. Once you have successfully completed your training, which can take approximately one year, you will need to apply to take the NCLEX-PN exam in order to become licensed.
Advancement potential: When LPNs are ready to progress their careers, the most common choice is to become an RN. Since you are already licensed and have a basic nursing education, you may be able to apply your previous college credits toward your RN training in order to complete your academic program more quickly.
Salary range: OEWS program data indicates that as an entry-level LPN or LVN, you could expect to earn an annual salary of about $37,150.* On the other end of the scale, the best-paid LPNs and LVNs earn $63,790 per year or higher. The national median salary is $48,070, but states such as California and Alaska are known to pay higher wages. The average annual salaries there are $65,140 and $63,650, respectively.
Total projected job openings: The nursing job outlook is quite strong. The BLS projects that, on average, over 58,800 LPN/LVN jobs will need to be filled each year from 2021 to 2031.* That includes new jobs as well as worker replacements (mostly due to a high number of workers retiring).
The role of a patient care technician can extend from monitoring vital signs and drawing blood to assisting with therapeutic care and performing CPR. Choosing this path would put you in a position that has the most contact with patients in a bedside setting.
Common responsibilities: There are a lot of similarities between the work of patient care technicians and nursing assistants. Some organizations even use the titles interchangeably. Although patient care technicians often perform the same duties as nursing assistants, techs typically have additional responsibilities like recording EKG readings and drawing blood. As a patient care technician, you can expect to assist nurses, doctors, and other medical staff by performing tasks such as the following:
Cleaning and tidying patients' rooms
Assisting patients with personal hygiene and other needs, like eating and going to the bathroom
Monitoring and recording vital signs
Taking samples and collecting specimens for diagnostic testing
Assisting with basic treatments and providing basic care, like changing wound dressings and bandages
Stocking patients' rooms and supply cupboards
Required education and certification: You can quickly prepare to become a patient care technician by earning a certificate or diploma, which typically takes less than a year to complete. Depending on your employment setting and job requirements, you may also require the following certifications:
Certified Patient Care Technician/Assistant (CPCT/A)
Certified EKG Technician (CET)
Certified Phlebotomy Technician (CPT)
Advancement potential: When patient care technicians are ready to advance their careers, they usually move into different fields of nursing by becoming an LPN or RN. Depending on your prior education and experience, you may even be able to obtain credits toward your training in order to complete it more quickly.
Salary range: According to the OEWS program, the annual salary range for nursing assistants (which is the occupational category that patient care technicians are included in) is $23,880 to $44,240 and higher.* The median salary nationwide is $30,310, but states like Alaska and New York can offer higher pay. On average, annual salaries in those states are $43,080 and $40,680, respectively.
Total projected job openings: Patient care technicians are included in the same occupational category as nursing assistants, and the BLS says that nursing assistant jobs are expected to grow in number by 5 percent from 2021 to 2031.* It is estimated that, during that same decade, the total number of nursing assistant positions that will need to be filled each year will exceed 220,200, on average.
4. Nursing Assistant
Choosing to become a nursing assistant can offer you the opportunity to work in nursing without having to commit the time required to complete licensed practical or registered nurse programs. A nursing assistant can perform a wide range of duties that includes helping patients with hygiene, post-operative care, and more.
Common responsibilities: The OEWS program notes that nursing assistants represent more than 33 percent of employment in nursing care facilities, almost 7 percent in general and surgical hospitals, and close to 16 percent in continuing care and assisted living facilities for seniors. So, just like the variety in work settings, you can expect variety in your job duties. Some of the tasks you may be responsible for include:
Taking and recording vital signs
Bathing and dressing patients
Assisting patients with eating and drinking
Helping patients get in and out of bed, wheelchairs, etc.
Setting up equipment and assisting with basic procedures
Collecting and recording information from patients and healthcare providers
Cleaning and sanitizing rooms
Changing linens
Stocking rooms and supply closets
Required education and certification: You will need to complete a state-approved certificate or diploma program. Once you have graduated, you will likely want to take your state's licensing exam to obtain your CNA designation. Although certification is not required for all jobs, there are many organizations that will require it, and some states mandate certification for certain positions.
Advancement potential: Most nursing assistants progress in their careers by becoming LPNs or RNs. You may be able to find bridge nursing programs that help you transition between careers more easily and quickly. Or some institutions may assess your prior education and experience in order to provide you with credits toward your nursing education.
Salary range: The OEWS program says that entry-level nursing assistants could expect to earn annual salaries starting around $23,880, and the most experienced nursing assistants earn $44,240 or more annually.* Furthermore, the state where you work can have an effect on your earnings. For example, Alaska is the top-paying state with an average salary of $43,080 annually.
Total projected job openings: BLS estimates show that, on average, over the 10-year span from 2021 to 2031, more than 220,200 nursing assistant positions will become available each year.* This is largely due to the predicted 5-percent job growth in the sector, in addition to a high need to replace retiring workers.
5. Nurse Educator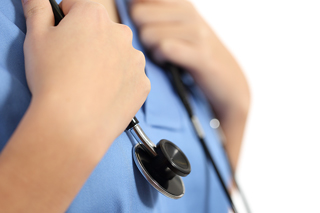 Once you become a registered nurse, you can gain an advanced education and build your experience and expertise in order to become a nurse educator or post-secondary nursing instructor. Nurse educators work in either academic or medical settings, and they are responsible for training the next generation of up-and-coming nurses and nursing assistants. In addition to teaching, most nurse educators continue working in a clinical capacity to some degree in order to keep current on the newest nursing methods and techniques.
Common responsibilities: Nurse educators and instructors work in settings like hospitals, career colleges, community colleges, and traditional four-year colleges and universities. In fact, the OEWS program notes that they account for almost 1.5 percent of all workers in colleges, universities, and professional schools. And they account for almost 3 percent of workers in junior colleges. So, working in academic settings is definitely the most popular career path.
Your job responsibilities will vary depending on the type of setting you work in, but here are a few of the tasks that you may carry out:
Creating lesson plans
Teaching classes
Tutoring students
Marking assignments and exams
Evaluating and modifying program curricula
Supervising students' practicums and clinical rotations
Developing continuing education courses
Attending conferences and training seminars
Required education and certification: Nurse educators typically have many years of education and experience. Most people start out by earning bachelor's degrees and becoming RNs. Once you have spent several years working as an RN, you may be able to take on a nurse educator position with a teaching hospital. However, if you want to pursue faculty positions with colleges or universities, you will likely need to earn a master's or doctoral degree. A lot of nursing instructors also earn postgraduate certificates so that they can focus on teaching specific specialties, such as geriatric or pediatric care.
Advancement potential: Once you become a nursing instructor, you may have additional opportunities to advance your career. After you spend several years working in your position, you may be able to achieve tenure, which is a goal for many post-secondary instructors. You can also pursue the department head position for your school's nursing department. And if you wanted to expand your career outside of the field of education, then you can go after positions as an advanced practice nurse (APRN), or you could pursue nursing management or department head jobs within medical facilities.
Salary range: According to OEWS program data, nursing instructors who are new to the field can expect to make a starting salary of about $47,630.* As you gain experience and take on a larger course load, you could make up to $125,930 a year or higher. And, although the national median salary for this occupation is $77,440, there are states that pay much higher wages. The top-paying states are the California, Massachusetts, Hawaii, the District of Columbia, and Alaska. The average annual salaries in those states range from $96,100 to $106,850.
Total projected job openings: Just like all other nurses, nursing instructors are expected to retire in large numbers in the coming years. Additionally, more schools are ramping up their nursing programs in order to meet the country's demand for more nursing professionals. So, that will likely result in the hiring of more nursing instructors. On average, over 9,900 nursing instructor positions could become available each year during the decade from 2021 to 2031, according to the BLS.* And it is estimated that, over that whole period, about 1,900 of those positions will be new jobs; the remainder will be created due to the need for replacement workers.
---
Top 3 Reasons to Consider Attending Nursing School Online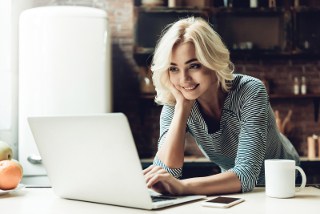 You probably already know that nurses are absolutely vital to our modern healthcare system. It's why registered nurses (RNs) outnumber physicians in the U.S. by more than three to one. You might even be one of those RNs. But you might not be aware of just how possible—and beneficial—it can be to find a good online program to continue (or begin) your nursing education. Here are three of the best reasons to look into the available options:
1. Ultimate Convenience
Can you get a nursing degree online—really? The answer, of course, is yes. Or, to put it more precisely: Yes, but it depends.
If you're a true beginner without any existing nursing credentials, then your education is unlikely to be entirely online. Instead, you can often find hybrid programs in which many classes are delivered over the Internet in combination with some in-person training components. That's because beginning nursing students need to be able to practice and demonstrate their laboratory and clinical skills—usually in both simulated and real-world medical settings.
On the other hand, if you're currently a licensed nurse, then a lot of fully online programs may be possibilities for you. Some of the most popular examples include RN-to-BSN bridge programs, which can often be completed at home and enable nurses with an Associate Degree in Nursing (ADN) to upgrade to a Bachelor of Science in Nursing (BSN) degree.
Either way, the convenience factor is huge. Learning online can give you a lot of flexibility in how you schedule your time. In some programs, it can even enable you to accelerate your learning and finish your degree sooner than might otherwise be possible. It's an especially good option when you consider that some jobs for nursing students provide opportunities to study at work. Also, many nursing students have family responsibilities.
2. An Expanded Role in Nursing
Are you currently a practical or registered nurse with some clinical experience and a desire to do more in your career? This area is where a lot of the best online nursing programs shine. They can increase your level of knowledge and make you an even more capable and competent nurse.
For example, an RN-to-BSN program can teach you how to incorporate more research-based care into your nursing practices. And it can also help qualify you for a more managerial, educational, or community-related role within the field.
Other examples of worthwhile online programs for nurses include those that can upgrade your credentials to the master's or doctorate degree levels as well as those that let you earn specialized post-degree certifications. For instance, maybe you have an interest in becoming a nursing-related legal consultant, a family nurse practitioner, a nurse educator, or a gerontology nurse practitioner.
3. Better Employment and Advancement Opportunities
From 2021 to 2031, over 203,200 openings could become available each year (on average) for RNs, according to the BLS.* But many thousands of those positions could go unfilled. One reason for this potential nursing shortage is that healthcare technologies and treatments continue to get more sophisticated. As a result, the need for highly skilled nurses with more advanced credentials keeps growing. And more and more employers are seeking RNs who hold bachelor's degrees or higher qualifications.
So you would be far from alone in wanting to upgrade your education in order to qualify for better positions. In the National Nursing Workforce Survey, about 54 percent of nurses reported that they'd begun their careers with a vocational certificate, diploma, or associate degree. But 64 percent currently held a bachelor's degree. Clearly, many nurses take advantage of online or on-campus courses of study to upgrade their credentials.
---
An Easy Way to Move Forward
One of the best actions you can take right now is to find and connect with good nursing schools. Whether you want online, accelerated, part-time, or full-time training, it's easy to find schools that can help you advance your ambitions.
Featured Location:
---
---
* Unless otherwise noted, salary information is based on May 2021 data from the Occupational Employment and Wage Statistics (OEWS) program. Job growth and average yearly openings estimates are from the Bureau of Labor Statistics and are for the 2021 to 2031 period.