Dialysis Technician Schools
Last Updated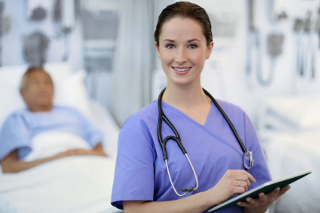 Dialysis technician training can prepare you to take on a critical position in the health care sector. Kidney illnesses, including renal failure, are among today's most common and serious ailments. People who have lost their kidney function, either temporarily or permanently, need to have waste and excess fluids removed from their bodies. As a dialysis tech, you can operate the machines that make that possible.
By attending one of the following dialysis technician schools, you can gain the skills and knowledge to work under the direction of other medical staff to perform kidney dialysis for patients that require this vital service. You can learn how to attach tubing, check alarms and monitors, and test dialyses to ensure that a patient's blood is properly purified. In addition, you can learn the correct techniques for cleaning and sterilizing dialysis equipment and maintaining relevant records of the procedures you carry out.
If you like to work at a fast pace, have great interpersonal skills, and value teamwork, then a career as a dialysis tech could be a terrific option for you. You could soon be playing an essential role in the lives of patients who are in need. Find out how you can begin training to become a dialysis technician by exploring the schools that are listed below today!
---
---
Featured Schools
Anaheim, California
Los Angeles, California
---
Madison Heights, Michigan
Wayne, Michigan
Dialysis Patient Care Technician