Connecticut Trade Schools & Colleges
By Publisher
| Last Updated
Situated in one of the most affordable regions in the Northeast, Connecticut trade schools and colleges offer employment-focused training for a wide range of career sectors. Completing your education here can help you pursue expanding opportunities related to health care, business, technology, and other areas.
---
Trade Schools & Colleges in Connecticut
Post-secondary training in Connecticut allows you to enjoy many unique advantages.
Key Benefits of the Region for College Students
Potential for more personalized attention: At four-year non-profit schools in Connecticut, the ratio of students to instructors is one of the lowest in the country.
Greater likelihood of academic success: Connecticut ranked 11th among the top states for the percentage of college students who graduate within six years.
A safe environment: Connecticut has the third-lowest violent crime rate in the nation.
---
---
Connecticut Schools
Sponsored Listings


East Windsor
New Britain
Shelton
Automotive Technology
Collision Repair and Refinishing
Diesel Technology
Electrical/Electronics
Heating, Ventilation, and Air Conditioning (HVAC)
Machining and Manufacturing
Medical Assistant
Practical Nursing
Welding Technology
---
---
Costs
Your educational costs can be affected by many different variables. According to National Center for Education Statistics (NCES) data from 2020-2021, these are the average tuition and fees at four-year institutions in Connecticut:
Public schools: $14,487 (in-state); $36,881 (out-of-state)
Private schools: $43,013
Tuition and fees may be lower at two-year schools.
---
Trade School Accreditation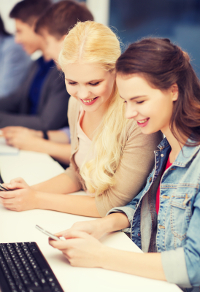 Being accredited by an agency recognized by the U.S. Department of Education indicates that a school meets an established set of quality standards. It also means that the school's students can qualify to receive financial aid from the federal government. Community colleges and trade schools in Connecticut can be accredited by the New England Commission of Higher Education (NECHE) or by a national organization like the Accrediting Commission of Career Schools and Colleges (ACCSC). Each institution's website will have details about its accreditation status.
The Office of Higher Education provides authorization for private, non-degree-granting vocational schools to operate in Connecticut. Once a school receives authorization, it can choose to apply to an independent agency for accreditation.
Accreditation can also apply at the program level. For instance, medical assisting, surgical technology, or medical laboratory technology programs may be accredited by the Accrediting Bureau of Health Education Schools (ABHES). This ensures that graduates of those programs are eligible for professional licensing exams.
---
Admissions Requirements for Connecticut Trade Schools
Typically, you need to have a high school diploma or GED. To take the GED test in Connecticut, you must be a state resident who is at least 17 years old and has been out of school for at least six months.
Vocational schools may also require you to complete a personal interview and pass a placement exam that assesses your writing, reading, and math skills. Some schools require proof of immunization.
---
Financial Aid for Connecticut Students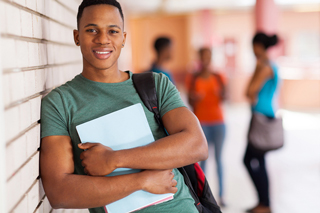 The Office of Higher Education provides this chart that illustrates the major financial aid options for Connecticut students, including the state-based Roberta B. Willis scholarship and grant programs. The Connecticut Higher Education Supplemental Loan Authority (CHESLA) also has information on loans and scholarships that can help students cover their educational costs.
Plus, the Pledge to Advance Connecticut (PACT) program, starting with Fall 2023 enrollments, allows eligible state residents who attend community college to have their tuition and fees covered for up to three years. PACT funding kicks in after students have accepted all federal and state grants for which they are eligible.
The process of applying for financial assistance begins with filling out the Free Application for Federal Student Aid (FAFSA). Governments and schools use information from the FAFSA to determine what grants, scholarships, and loans you qualify to receive. You must fill out the FAFSA each year to receive aid.
---
FAQs About Being a Student in Connecticut
What types of programs are available at Connecticut trade schools?
In addition to skilled trades like automotive, plumbing and HVAC technology, vocational programs are available in areas like:
Cosmetology
Culinary arts
Health care
Information technology
Office administration
Online learning is often an option. Some hands-on programs like collision repair and dental assisting are available in a hybrid format, where some classes are offered online, and some training is provided in person.
How popular are certificate and associate degree programs among Connecticut students?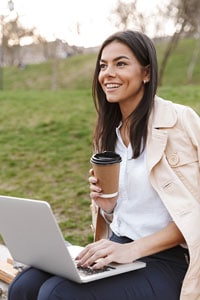 In 2017-2018, 19.2 percent of all credentials awarded by Connecticut colleges and universities were undergraduate certificates or associate degrees, according to a report from the Office of Higher Education. The total numbers broke down this way:
Certificate, less than one year: 1,906
Certificate, one to two years: 371
Associate degree: 6,647
What are the transportation options?
Many people rely on private vehicles, so it's worth noting that the average commute time in the state is a touch lower than the overall U.S. average.
Connecticut also has a well-developed network of bus routes and rail lines that can help you get around. CTrides offers a Transit Finder that allows you to find options in your city or town. Plus, students at colleges and universities that participate in the U-Pass CT program qualify for free rides on buses and trains throughout the state, with the cost built into their school fees.
---
---
Trade School Can Be Part of Your New Beginning
With streamlined programs designed to prepare students for some of the state's most promising career sectors, Connecticut trade schools and colleges are worth checking out.
Featured Connecticut Programs