---
---
3 Common Questions About Sports Medicine Training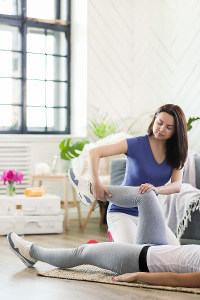 Physical exercise, recreation, and athletics play a major role in keeping Americans healthy and providing beneficial outlets for entertainment and community bonding. But all of that activity comes with some risk. Every year, millions of Americans get injured from playing sports. That includes young kids as well as amateur and professional athletes.
Simply put, the human body is capable of performing many remarkable feats. But it requires proper fuel and conditioning to pull them off. And it often needs time to heal and recover. That's why knowledgeable sports, fitness, and rehab professionals are so important. They help us "stay in the game."
Yet the sports medicine field isn't always that easy to get a handle on. So here are answers to a few of the most common questions related to going after a career in this sector:
1. What Exactly Do Sports Medicine Colleges Teach?
You're likely to find some variations from school to school. But vocational programs for this field are often fairly broad in the subjects they cover while also emphasizing practical ways to apply what you learn. In fact, many of the top sports medicine schools are known to teach students about areas such as:
Human anatomy and physiology
Biomechanics and human movement (aka kinesiology)
Nutrition and weight control
Injury prevention and risk factors
Sports psychology
Sports-related massage therapy
Fitness-level assessment
Exercise planning
Injury rehab
2. What Careers Can You Begin With a Sports Medicine Degree?
This type of education can allow you to go in a number of different directions. After just a few years or less of school, some of the most popular entry-level career options to pursue include: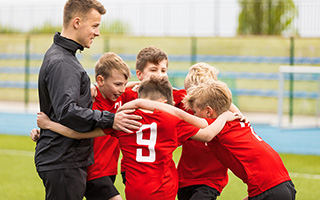 3. Where Can You Work If You Have a Sports Medicine Education?
Employment opportunities exist in many kinds of settings. You can often find them in places like:
Schools (at every level)
Gyms and fitness centers
Community recreation centers
Sports rehab clinics
Physical therapy clinics
Amateur sports organizations
Training facilities for professional sports teams
Orthopedic doctors' offices
Hospitals with specialized facilities for cardiopulmonary rehab
Athletic company marketing or research departments
Corporate wellness departments
---
Discover Where to Go From Here
Take a moment to find out if any sports medicine colleges are in your area. By searching with your zip code, you can quickly see the options near you!
---