Software Development Training Schools
Software Engineer Degree Programs
Last Updated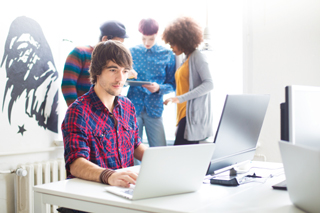 Software development training can set you up to enter one of the fastest growing areas within the tech sector. With what seem like new technology emerging daily, software engineers and developers are in huge demand. It is crucial for professionals in this area to possess current skills and stay on top of the latest trends and technology.
By taking a program in this field, you will have the opportunity to sharpen your artistic, scientific, and mathematical abilities. You will learn how to design, create, test, and evaluate software programs. You must develop expertise with common programming languages, which can include C++ and Java. You use these languages so the software can perform and communicate with the other computer components properly.
Software engineer trade schools can lead you to work in the business and entertainment sectors. You could create software that solves business problems, increases efficiency or productivity, or streamlines processes within organizations. On the entertainment side, you could develop video games, computer games, music download programs, and much more. There is no limit to where your education can take you!
---
---