Business Management Schools & Colleges
Last Updated
Business management schools can show you that success often stems from the ability to lead and inspire.
Aspiring leaders like you choose to attend business management colleges in order to lay foundations for careers with boundless potential. Pursuing this path allows you to gain training that is applicable to virtually any business, and it can open doors to many opportunities in many different settings.
Whether you want to become a successful entrepreneur or climb the corporate ladder, you can find a business trade school, college, or university here that could help you make it happen. Explore the list of schools below or enter your zip code to find programs in your area. A successful career could be closer than you might think!
Business Management Training: 7 Common Areas of Specialization
---
---
Business Management Schools
Sponsored Listings
Lexington, Kentucky
Louisville, Kentucky
Business Administration with a Concentration in:

Management
Supply Chain Management

Business Management
Hospitality Management
Hotel and Restaurant Management
Atascadero, California
Chula Vista, California
Oxnard, California
San Luis Obispo, California
Santa Maria, California
Las Vegas, Nevada
Online
Business Systems Management
Business Administration:

Management Specialization
Project Management

Human Resource Management
Business Administration

Human Resource Management
International Management
Management
Project Management
Sport Management
Supply Chain Management
Clearwater
Daytona Beach
Fort Lauderdale
Fort Myers
Jacksonville
Lakeland
Melbourne
Miami
Naples
New Port Richey
Orlando
Pembroke Pines
Port St. Lucie
Sarasota
Tallahassee
Tampa
West Palm Beach
Business Administration:

Esports Management
Hospitality Management
Human Resources Management
Management

Sport Management
---
---
Business Management Training: 7 Common Areas of Specialization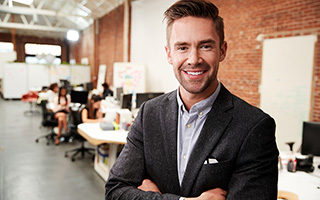 From planning and staffing to monitoring and organizing, schools for business management know how to help turn you into a well-rounded professional with resume-worthy skills. You can establish a strong level of confidence while learning how to become flexible and adaptable to the dynamic business landscape.
When searching for a program that is in line with your career aspirations, you may uncover beneficial options, like on-campus or online schools for business management, that enable you to achieve an education that works around your schedule. Additionally, there are many areas of concentration within the field. With specialization choices in everything from accounting to sports management, it is likely that you can find training that supports your vocational goals.
Take a moment to explore the following list of seven areas that people like you choose to specialize in while attending schools for business and management.
Average salaries are current as of March 5, 2020 and are based on data from the Occupational Employment Statistics (OES) program unless indicated as being from (1) PayScale.
How do you like the sound of a career in which you can contribute to a business' bottom line? That's exactly what you could do as an accounting manager. Along with ensuring that financial records are accurate and up to date, you could also be responsible for analyzing transactions, producing financial statements, and managing internal controls and procedures.
An accounting management program can help you build proficiency in computerized accounting, investing, income tax, business law, and other finance-related areas. The knowledge that you acquire can lead you to pursue positions like account manager, auditing clerk, bookkeeper, finance clerk, and payroll clerk. The average annual salary for entry-level accounting positions is $43,650, and that figure can climb higher as you establish yourself and develop your professional experience.
Bring some business flair to the runway by training in fashion management. You can discover the essentials of business management, operations, and advertising as they pertain to the fashion industry. Other exciting areas that you may cover during your training could include:
Fashion buying and marketing
Visual merchandising
Retailing and store management
International business and trade
Fashion trends, designs, and manufacturing
The professional business and fashion skills you acquire can assist you in taking care of everything from managing inventory and supply chains to forecasting fashion trends and planning events to identifying target markets and developing new products. You could find yourself ready to take on careers in merchandising or retail and wholesale management or sales.
The salaries associated with fashion jobs vary greatly depending on the type of position you pursue. To get an idea of what to expect, check out three of the more common fashion careers below and the average annual salaries paid out:
Visual merchandiser—$31,850
Fashion buyer—$67,530
Fashion marketing manager—$147,240
Working in hospitality management is all about giving people positive experiences that they will always remember. Ultimately, you want them to become repeat customers of your establishment. And although customer service is key, you will quickly learn that success is a lot easier to achieve when you are organized, able to make decisions quickly, and able to effectively lead a diverse team. Hospitality management schools—including those that offer restaurant and culinary management concentrations—can show you how that is done.
You could develop an understanding of the global hospitality and culinary arts industries. So, whether you choose to work in food and beverage services, hotel and lodging operations, event management, or the travel and tourism industry, you could possess the professional knowledge and abilities needed to take your organization to the next level.
Your training could prepare you to assume an entry-level management career such as restaurant manager, catering manager, or hotel manager at places like hotels, resorts, restaurants, and cruise ships. And in regards to salary expectations, the average salary paid to food service managers is $58,960 per year, whereas lodging mangers come in higher at $62,270 a year.
Human resources professionals help organizations run successfully by ensuring that the most qualified individuals are hired for the right positions. And once those people are hired, HR managers often take care of everything from developing programs for enhancing employee morale to devising compensation and benefits packages, all of which are intended to help employees achieve their full potential within the organization while remaining engaged and motivated.
Human resources training often covers fascinating topics like workplace diversity, performance evaluations, recruitment and selection, training and development, labor relations, and compensation and benefits. This can prepare you for HR careers such as the following:
HR assistant—Take on an administrative role that involves supporting management by carrying out activities like handling daily office operations, preparing reports, and updating, managing, and organizing files. The average annual salary paid to HR assistants is $41,620.
HR specialist—Play a direct role in recruiting, interviewing, and hiring employees and handling other responsibilities related to employee relations, compensation and benefits, and training and development. You could receive a good salary considering that the average for the occupation is $66,790 per year.
HR manager—Oversee the entire department and take care of planning, coordinating, and directing HR activities while serving as a link between upper management, middle management, and staff. Human resources managers receive excellent pay; the average annual salary in the field is $126,700.
Did you know that almost every purchase you make is influenced by marketing? Marketers are experts in branding, communications, consumer behavior, advertising, and promotions. They immerse themselves in extensive research and develop strategies to meet their organization's branding and sales goals. And you could join the professional marketing ranks by specializing in marketing management.
Your program might introduce you to important areas like:
Social media and online advertising
Market development
Target customer identification
Budgeting
Pricing
Contract negotiations
Database management
Desktop publishing
Once you become a marketing manager, you could be responsible for an entire department or a small team that's charged with marketing one product or service, or many. You could handle everything from print ads to public events to online campaigns. Your expertise in the field could help you pursue jobs such as:
Marketing specialist—Focus on areas like conducting research, gathering information, and creating new campaigns. The average salary paid to marketing specialists is $70,960 annually.
Advertising manager—Take the lead in developing and running your company's advertising and promotional campaigns. Advertising managers typically receive good pay; the average is $133,090 per year.
Marketing manager—Oversee the marketing team and immerse yourself in the bigger picture by developing strategies, programs, policies, and initiatives that guide the department's activities. As a marketing manager, you could earn an excellent salary; the annual salary that is paid in the field is $147,240, on average.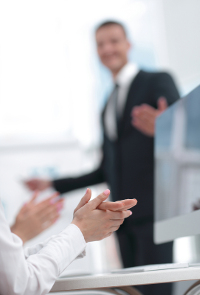 Learn how to lead teams, manage projects, and see projects through from the planning stages to completion when you opt for project management training. Obtain valuable knowledge and abilities so that you can map out a project, determine who will be responsible for executing each piece, anticipate and mitigate risks, manage changes, and ensure that the project is completed on time and within the allocated budget.
Your program might take you through the essentials of leadership, team development, risk analysis, cost management, scheduling, communication, quality control, and other project management components. And once you have been working in the field professionally, you may choose to become further certified as a Project Management Professional (PMP) through the Project Management Institute. This globally recognized certification could help highlight your professional project management abilities to potential employers.
Once you are ready to head out into the workforce, you will find that your earnings are dependent on the industry in which you work and the scope of your role. However, the median salary for project managers is $73,816.1 And after acquiring years of experience, some project managers advance into positions as management analysts in which they take on broader roles that involve helping organizations solve unique problems and achieve their goals. Management analysts usually enjoy a higher salary as well; the annual average is $94,390.
7. Sports Management
Begin a career that brings together sports, fitness, and business. A sports management school can help you develop expertise in the business of sports so that you are prepared to take on management positions in areas related to amateur and professional athletics, sports and entertainment events, sports marketing, and sports media.
During your training, you could be immersed in topics such as:
Liability and other legal aspects of the sports industry
Facility management
Sponsorships
Physical education
Psychology
Accounting
Budgeting
Economics
Information systems
Successfully completing your program could prepare you to work for professional sports teams and associations, fitness clubs, sports stores, recreation departments and facilities, and other sports-related organizations. Individuals that hold a bachelor's degree in sports management have median annual salaries of $55,000.1
---
Prepare for New Opportunities
Interested in taking your career to the next level or starting out on the right foot? Getting business management training could be a terrific way to begin. Make a move toward a brighter career by locating business management schools near you. Simply enter your zip code into the box below to start your search!
---