---
3 Reasons Why Getting a Formal Dog Training Education Is Worthwhile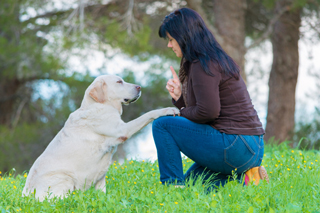 Dog trainers play an increasingly important role in our communities. They help ensure that people's companion animals display good behavior and are safe to be around. Some of them even help dogs and their owners learn entertaining tricks or other show-related skills.
Plus, dog ownership has been growing a lot in America. In 2017, 89.7 million dogs were registered as pets in the U.S.—an increase of 31.9 percent since the year 2000.1 As a result, qualified trainers have more potential than ever to create fun and active careers, especially if they have respected certification from an organization such as the Certification Council for Professional Dog Trainers (CCPDT).
Here's why it can pay to prepare for that kind of certification at a dog training school:
1. A Background That Sets You Apart
Certified dog trainers usually stand out from their competition. One big reason for that is the comprehensive knowledge they've often acquired through a formal animal training education. Potential clients tend to feel more confident in trainers who have the commonly accepted expertise that such a foundational education can provide. For example, specialized programs in this field often cover areas such as:
The science of companion animal behavior
Animal nutrition and development
The theories behind how companion animals learn
How to analyze animal behavior
Positive and proven training methods, equipment, and technologies
Animal caregiving
Working with the human owners of companion animals
Good business practices and ethical considerations
Managing multiple cases
It all comes down to having the opportunity to develop a respected level of understanding. That way, you can begin your dog training career with trust in your own abilities as well as trust from those looking to hire you. You'll likely be able to do more than simply help animals learn to respond to human commands for better obedience or performance. You'll also likely have the tools to help pet owners socialize their animals, better understand them, and provide them with the best overall care possible.
2. Enhanced Career Opportunities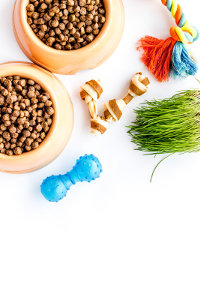 Having a specialized education and recognized certification can open a lot more doors than being purely self-taught. For one thing, organizations like the CCPDT often promote certified dog trainers to the public as well as to other professionals in the industry, such as those who work in veterinary clinics and animal shelters. That extra word-of-mouth can produce a lot of new client leads, especially through referrals.
About 43 percent of animal trainers (including dog trainers) are self-employed.2 That means you also have to market your services and sell your qualifications. Being formally educated and certified can improve your chances of being able to make dog training your primary career.
And plenty of new opportunities should exist in the coming years. In fact, between 2018 and 2028, employment of animal trainers in the U.S. is expected to expand by 13 percent.2
3. Better Earning Potential
Animal trainers in the U.S. made $16.95 per hour, on average, in 2018. Yet the highest earners among them made more than $26.81 per hour.3 So the possibility to earn a good living as a dog trainer certainly exists, especially if you establish your own business. That's why having the right professional credentials can help so much. Many people in this industry believe that their certification and training backgrounds have made a big impact on the amount of revenue they're able to generate for their businesses.
---
How to Move Forward
Start by exploring the dog training schools in your region. View a list of possibilities by putting your zip code into the following search tool right now!
---
---
1 Statista, website last visited on October 29, 2019.
2 Bureau of Labor Statistics, U.S. Department of Labor, Occupational Outlook Handbook, website last visited on October 29, 2019.
3 Bureau of Labor Statistics, U.S. Department of Labor, Occupational Employment Statistics, website last visited on October 29, 2019.