Public Relations Degree & Diploma Programs
Last Updated
Earn a public relations degree or diploma and learn how to use your creative and business talents to shine a spotlight on an organization.
PR careers can enable you to bring together the fields of advertising, branding, marketing, sales, and writing. PR professionals help shape perceptions and portray organizations in the most positive ways possible. You could be responsible for planning a launch party for a new product, sending press releases to the media, analyzing marketing campaigns, engaging with social media users, and performing countless other media-related tasks. Can you picture yourself succeeding in a fast-paced, diverse public relations career? Then take advantage of this moment and check out the PR degree and diploma programs below. Or enter your zip code to see which programs are offered near you!
A Public Relations Degree: What You Want to Know About PR Degrees & Careers
---
Public Relations Schools
Sponsored Listings
Lakeland, Florida
Port St. Lucie, Florida
West Palm Beach, Florida
Integrated Marketing Communications - Public Relations
---
---
A Public Relations Degree: What You Want to Know About PR Degrees & Careers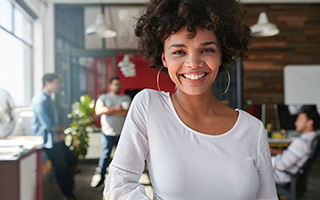 Are you thinking about earning a public relations degree or obtaining similar training? Doing so could lead you to exciting career opportunities. You may not realize it, but you are likely influenced by the work of public relations professionals on a daily basis. They have a way of grabbing your attention and winning you over, whether they are selling a new product or promoting a controversial development in your neighborhood.
Successful PR professionals have a knack for changing public attitudes and behaviors. Just think of anti-bullying or breast cancer awareness campaigns. You can bet that they were developed with the help of skilled public relations specialists. They have a way with words and possess a natural ability to put a positive spin on just about anything. They can tell stories in ways that engage and captivate audiences. And they love interacting and communicating with all types of people by using many different forms of media.
As you consider getting onto this career path, you may have questions regarding things like whether you need a public relations degree to enter the field, what the job responsibilities entail, and what you could expect for a salary. Keep reading to discover the answers to these questions and more!
What Is a Public Relations Specialist?
Public relations specialists can have many different job titles, some of which include publicist, communications specialist, or media relations specialist. Overall, they help organizations create and maintain a positive public image. They can work in-house for one specific business, or they can work for agencies where they handle public relations for several clients at one time.
PR specialists can take care of all aspects of an organization's communications, both internally and with the public. They can be responsible for everything from developing PR programs and preparing media releases to writing speeches and planning events. They also work closely with advertising, marketing, sales, and other public-focused departments to ensure that their messages are in line with the organization's overall public relations strategy.
Do I Need a Public Relations Degree to Enter the Field?
There are no industry-standard training requirements, so earning a public relations degree isn't always necessary to enter the field. However, according to 2014 survey data, 92 percent of respondents who worked as public relations specialists or in similar positions held bachelor's degrees. So earning a degree can certainly enhance your job prospects and help you stand out from other potential candidates.
Along with a public relations degree, you could also consider earning a degree in communications, journalism, English, advertising, or marketing. These areas of study can also help you develop skills that are considered essential in a public relations role.
Many employers cite the ability to think critically and independently as key skills that they look for when hiring a public relations specialist. So an education in areas like philosophy or the social sciences can help you get noticed as well. And since PR professionals are needed in all sectors, from finance to healthcare, experience in your chosen industry can also help you progress your career. Additionally, you could choose to open up more job possibilities through an advanced education, such as by enrolling in one of the public relations graduate programs in your area.
Ultimately, a combination of education and experience in fields that highlight your writing and communication abilities can lead you to a PR career. And earning a public relations degree could help you get there a little faster.
What Might I Learn While Earning a PR Degree?
Whether you pursue a public relations degree, diploma, or certificate, your program will likely help prepare you for a variety of PR roles, including those found within agencies, corporations, government departments, or non-profit organizations. You might learn about everything from media, government, and investor relations to brand management and marketing communications. You may also learn about all of the pieces that go into crafting and executing effective public relations policies, strategies, and campaigns. And your program might cover important topics related to communications, advertising, marketing, and consumer and organizational behavior.
Depending on the type and length of your training, here are some of the topics that your program may cover:
Public relations tools and resources
Public speaking
Media writing and editing
Media law and ethics
Media formats and tools
Promotional writing
Multimedia communication
Digital and social media strategies
Reputation management strategies
Brand management
Advertising management
Social media metrics
Digital advertising communication
Marketing strategy
Marketing research
Consumer behavior
Workplace culture
Crisis management
Change management
Argumentation and advocacy
Conflict and negotiation
Business communications
Cross-cultural communications
Technical writing
Project management
What Can I Expect in Regard to Working Environment & Job Responsibilities?
Since PR professionals work across all industries, you will find a wide range of workplaces. For example, many public relations specialists work for:
Advertising or public relations firms
Large or small corporations
Non-profit organizations
Political consulting firms
Colleges, universities, or other educational institutions
Local, state, or federal government programs or departments
Religious organizations
Hospitals or other types of healthcare facilities
Social services agencies
Online or print media publishers
Radio or television broadcasters
Arts, entertainment, or recreation organizations
You can easily see the variance that could exist between the different settings. For example, working in a hospital would provide a much different environment than that of a sports arena. However, in general, a PR position is considered an office job, even though you may not spend that much time sitting at your desk. On any given day, you could be attending meetings and events, giving speeches, and getting involved with community activities, just to provide a few examples of the many responsibilities that would make up your role.
Typically, the work of a public relations specialist is fast-paced. You may be responsible for meeting tight deadlines while managing several tasks at one time. Some of your daily responsibilities could include:
Writing press releases and marketing material
Creating promotional material for the organization
Identifying target audiences and determining the best way to reach them
Analyzing PR performance metrics and acting on the collected information
Building relationships with local media outlets and tracking media coverage
Creating press kits
Responding to media requests and other public inquiries
Developing public relations strategies and campaigns
Creating and posting content on social media platforms
Maintaining an organization's image and identity
Preparing speeches
Developing fundraising strategies and planning events
Applying for grants
Responding to negative press
Keeping current on economic, political, and social concerns and trends that may affect the organization
Assisting with internal communications, such as helping prepare reports or newsletters
Determining public opinions and developing campaigns to reshape them as required
How Much Are Publicists Paid?
Public relations specialists earn an average annual salary of $68,440, according to 2018 job data. And the top earners in the field are bringing in $112,310 or higher. Furthermore, individuals who work for firms that specialize in offering advertising and PR services earn an average of $79,500 per year, which is substantially higher than the national average. Certain manufacturing sectors also offer higher wages. In some cases, the average salary exceeds $92,950 a year.
You may also want to consider the location where you begin building your career. There are regions and states across the country that offer higher-than-average salaries. For example, check out the average annual salaries in these locations:
The District of Columbia: $107,490
Virginia: $78,410
New Jersey: $75,670
New York: $74,000
Connecticut: $73,600
So you can see that, along with your level of education and experience, the type of organization, industry, and location can make a big difference to your expected earnings.
Are Good Job Opportunities Available?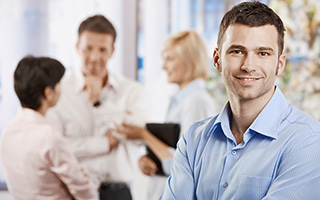 The Occupational Outlook Handbook (OOH) projects that the number of jobs available to public relations specialists will grow by nine percent between 2016 and 2026. However, there are specific industries that are expecting even higher job growth numbers during the same period. Check out the projected rates of employment growth for the sectors below that are expecting an optimistic job outlook for public relations specialists, according to the OOH:
It is projected that the number of jobs available to public relations specialists will grow by nine percent between 2016 and 2026. However, there are specific industries that are expecting even higher job growth numbers during the same period. Check out the projected rates of employment growth for the sectors below that are expecting an optimistic job outlook for public relations specialists:
Non-store retailers (online, direct sales, etc.): 20.5 percent
Management, scientific, and technical consulting services: 25.4 percent
Software publishing: 18.6 percent
Healthcare and social assistance: 20 percent
Heavy and civil engineering construction: 8 percent
Motion picture, video, and sound recording: 12.5 percent
Mining, quarrying, and oil and gas extraction: 20.2 percent
Retail trade: 10.7 percent
Finance and insurance: 11.1 percent
Is Career Advancement Possible?
Yes. PR specialists often have numerous opportunities for advancement throughout their careers. Since a lot of the knowledge and skills you develop in your PR career are valued in many other types of jobs, you could easily transition into other business-related careers. And if you want to advance in the areas of public relations, communications, advertising, or marketing, here are three solid options you might consider:
(Salary information reflects May 2018 data from the Occupational Employment Statistics program. Estimated job growth is based on OOH data for the decade from 2016 to 2026.)
Public relations manager: This position is quite similar to that of a public relations specialist. There can be many overlapping job duties and responsibilities, but the PR manager typically takes on more of a leadership role. You would likely oversee an entire PR department and work more directly with developing strategies as well as managing PR and communications staff.
Average annual salary: $131,570
Top-end salary: $208,000 or higher
Estimated job growth: Nine percent
Advertising and promotions manager: This job requires you to lead a company's advertising and promotions department. You could be responsible for planning, executing, and managing a variety of advertising policies and programs designed to increase sales for products and/or services.
Average annual salary: $133,090
Top-end salary: $208,000 or higher
Estimated job growth: 10 percent
Marketing manager: This position could have you managing a marketing department. You would likely oversee other department staff members, create policies and strategies, and direct workflow. Your responsibilities would combine areas of advertising and public relations since the marketing department works to increase sales while creating a positive company and brand image.
Average annual salary: $147,240
Top-end salary: $208,000 or higher
Estimated job growth: 10 percent
What Industry Certifications Are Available?
Although there are industry certifications available for public relations professionals, very few companies require them as a condition of your employment. However, obtaining an industry certification can be a great way to highlight your professional skills and credibility. Below are three of the more common certifying agencies:
Global Communication Certification Council (GCCC): Offers the Communication Management Professional (CMP) certification, which is administered by the International Association of Business Communicators (IABC). It is designed for more experienced managers, and you must meet specific education and experience criteria in order to apply and take the exam. However, you can also become a professional member of the IABC by completing an application and paying a yearly membership fee. Doing so gives you access to IABC's international network of communications professionals and resources, including professional development opportunities and job postings.
Public Relations Society of America (PRSA): Provides three different levels of membership based upon your experience level. You can submit a membership application with a fee. Once you become a member, you are required to renew and pay annually in order to maintain your membership. As a member, you can receive access to training opportunities, industry publications, job postings, and more.
Universal Accreditation Board (UAB): Offers an Accreditation in Public Relations (APR). Upon meeting specific education and experience requirements, you will need to complete a panel presentation and apply to take an exam. Upon passing the exam, you must maintain an annual membership and meet continuing education requirements.
How Do I Know If I'm Cut Out for a Career in Public Relations?
Public relations specialists come from all different backgrounds and can possess quite a variety of skill sets. So there isn't just one definitive answer or checklist for what it takes to succeed in public relations. However, there are certain attributes and aspirations that could mean you are well suited for a PR career. See if any of these statements describe you: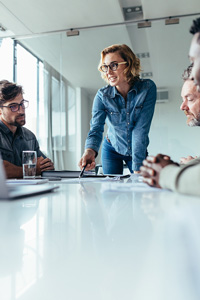 You want a career in which you can make a real, measurable difference. Working in PR can provide you with this opportunity. Public relations specialists have been the brains behind campaigns that have changed public attitudes regarding drinking and driving. They have created campaigns that encourage people to take on healthier lifestyles, raise awareness of public health issues, or advance important causes. It is possible that you could create campaigns that positively influence society.
You can communicate with anyone about anything. When you work in public relations, you never know where your work could lead you. One day you could be conversing with low-income underserved populations, and the next day could have you working with celebrities.
You listen as well as you talk. Many people think that PR professionals are just good talkers. But they also must be good listeners. Not only do they need to hear what their clients are saying, they need to hear what the public is saying. Having the ability to listen can lead to targeted and well-received campaigns.
You "get" people. You understand what makes people tick. You have an innate ability to understand how they think and how they react. This enables you to get across your point of view effectively in order to shape other people's opinions and attitudes.
You are a quick thinker who can easily come up with creative and innovative approaches. Some of the best PR professionals work at lightning speed and drop ideas that leave others wondering, "How did she even come up with that?"
You can't stand the thought of being bored in your career. If there is one thing that PR specialists would tell you, it's that the work is varied and interesting. This is especially true if you work for a public relations agency where you are responsible for working with multiple clients running several campaigns at one time.
You enjoy exciting, fast-paced work environments, and you can manage stress like a champion. In line with the point above, you not only despise boredom, but also feel motivated by deadlines and can roll stress off your shoulders like it's nothing.
You like keeping up to date on current trends and the news. The best PR professionals have an awareness of what is happening in the world around them and how it may affect their organization or clients.
---
How Do I Bring My Natural Talents to Fruition?
Do you like the thought of a PR career? Are you ready to achieve your true potential? Then take advantage of this moment and find a school that offers a public relations degree, diploma, or certificate program that can help you get your career started. All you need to do is enter your zip code into the tool below to see which schools are offering programs near you. This is your chance to go after the career that you have been imagining!
---