Television & Radio Broadcasting Schools
Last Updated
TV and radio broadcasting schools give enthusiastic students like you the opportunity to learn what goes into making good-quality productions for transmission over the airwaves. Many of these schools' programs even help you get skills for the growing world of digital media.
Just think about what a broadcasting degree might enable you to do: You may get to help deliver important news and information, inspired entertainment, or enriching cultural and educational content to countless people in your community. Maybe you'll do your job in front of a television camera or through a radio microphone. Or maybe you'll work behind the scenes on many of the fun details that make it all possible.
Whatever you have in mind, a broadcasting school can provide the essential training you need to get going. So find one below or use the convenient school finder to locate one in your area right now!
4 Great Benefits of Having a Career in Broadcasting
---
---
Broadcasting Schools
Sponsored Listings
---
---
4 Great Benefits of Having a Career in Broadcasting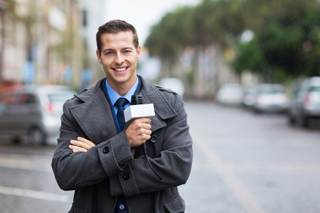 The Internet has greatly expanded the ways we access content, but radio and television still make up a major chunk of the public's media-consumption habits. And that is likely to remain the case for a long time to come. In fact, a number of stats reveal that this industry is plenty vibrant. For example:
According to a Nielsen report, about 92 percent of Americans aged 18 and older listen to the radio at least once a week.
Nielsen has also determined that Americans collectively own more than 120 million televisions.
Plus, as the broadcasting industry adapts to new technological changes, many professionals within the sector get to take on exciting roles that didn't exist before. That's why a lot of training programs in this field, including those from communications and broadcast journalism schools, offer chances to develop market-ready abilities in areas like digital production and online streaming.
Here are some additional reasons to consider going after a broadcasting career:
1. You Can Affect Your Community in a Positive Way
Almost everyone has a need for up-to-date news and information related to where they live and what they have strong interests in. And most of us also tune into radio or TV programs for a little entertainment and wider cultural awareness. It helps us relate to the other people we interact with each day, and it often helps us learn things that improve our lives. (Even something as simple as a weather or traffic update can make a big difference in how someone's day goes.)
As a broadcasting specialist, you can go to work knowing that you make a genuine contribution to the knowledge and well-being of the people you reach.
2. You Can Work With Other Passionate People in Lively Settings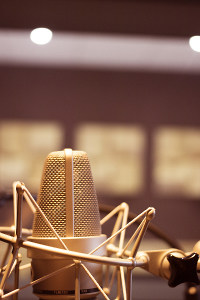 The broadcasting industry attracts people who have a lot of enthusiasm for sharing stories, inspiring others, and contributing to the public's understanding of their communities—from the local to global level—and their place within them. In fact, it's easy to encounter other talented professionals who began honing their craft at some of America's best broadcast journalism schools. As a result, work environments within this sector tend to be full of invigorating energy that makes you want to go back each day and continue to grow your own talents.
3. You Can Find an Enjoyable Role That Aligns With Who You Are
It takes a compelling variety of different professionals to broadcast good programs through radio or on TV. And that means this industry offers plenty of ways to contribute. For example, a few of the most interesting roles in broadcasting include:
Broadcast technician or engineer—Edits video or audio recordings and/or helps ensure good broadcast quality (e.g., signal clarity, range, and strength) by setting up, using, and maintaining radio or television transmission equipment
Studio camera operator—Follows the direction of a TV show's producer or director while filming on-air talent and making any necessary adjustments during live shooting or taping
Radio or TV announcer—Provides news, information, or commentary as an on-air personality behind the microphone or in front of the camera
Additional roles worth looking into include those related to copywriting, producing, and marketing.
4. The Salary Potential Is Good
For a career that frequently only requires two years or less of specialized post-secondary education, broadcasting provides good income potential, especially for those who stick with it. For instance, here are some of the median annual salaries from the Occupational Employment and Wage Statistics program showing what U.S. broadcasting professionals earned in 2021:*
Broadcast technicians: $44,740
TV and radio announcers: $37,630
Camera operators: $49,230
Radio and TV producers and directors: $79,000
---
* Unless otherwise noted, salary information is based on May 2021 data from the Occupational Employment and Wage Statistics (OEWS) program.