Entrepreneur Training Schools
Last Updated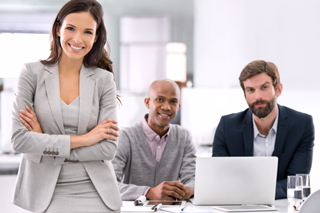 Despite the global presence of large corporations, small businesses actually power the economy and employ the largest percent of the population. Entrepreneur training will show you how to successfully start and run a small business. Entrepreneurship is a dynamic field, as you must possess knowledge of management, marketing, accounting, and many other business areas.
Entrepreneurship knowledge can also benefit those who already have some education in another field and wish to start a business. For example, many people who initially attended culinary or cosmetology school often move on to build their own businesses. By learning about entrepreneurship, you could be better prepared to run a functioning business in the field you are passionate about. And regardless of what path you choose, a concrete education is one of the most fundamental components of ensuring your business can be a complete success.
Entrepreneur training teaches you how to identify potential investors, as funding can be one of the hardest parts of lifting a business off the ground. You will learn how to write a business plan and cover every fine detail related to the business' operations. As an entrepreneur, you must possess passion and undying determination. You will know when to take calculated risks that will boost your business. If you have an amazing business idea, or even several, and want to know how to follow through with them, begin entrepreneur training today!
---
---
Featured Schools
Business - Emphasis in Entrepreneurship
---
Applied Entrepreneurship
Entrepreneurial Studies