RN to BSN Schools and Colleges
Last Updated
Start getting the most out of your registered nursing (RN) career.
By completing an RN to BSN bridge program, you can begin exceeding your own expectations. That's because having a Bachelor of Science in Nursing (BSN) degree gives you the chance to pursue many more types of RN positions than you can with your existing diploma or Associate Degree in Nursing (ADN).
With only about one or two more years of nursing education that builds on what you already know, you can greatly expand your employment options and overall career satisfaction. In fact, bridge programs even exist for licensed practical nurses (LPNs). You can go from an LPN to RN or LPN to BSN credential in just one program. Plus, some nursing schools provide the opportunity to complete your studies either fully or partially online, which means you can make it work with your current LPN or RN job.
The U.S. healthcare system needs more dedicated nurses like you to go after the qualifications that can put them into advanced and specialized roles. So make a point of exploring the schools that offer BSN bridge programs near you today!
---
---
RN to BSN Programs
Sponsored Listings
Clearwater
Daytona Beach
Fort Lauderdale
Fort Myers
Jacksonville
Lakeland
Melbourne
Miami
Naples
New Port Richey
Orlando
Pembroke Pines
Port St. Lucie
Sarasota
Tallahassee
Tampa
West Palm Beach
Nursing BSN (Accelerated)
Nursing BSN (FastTrack)
Nursing BSN (RN to BSN)
Nursing BSN (Traditional)
---
---
3 Smart Reasons to Complete an RN to BSN Bridge Program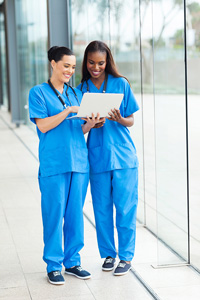 If you're a nurse already, you're probably aware of the growing need for more people in your profession. According to the American Association of Colleges of Nursing (AACN), there are currently almost three million RNs performing essential work across America. You and your nursing colleagues outnumber physicians by at least four to one. But with the development of new technologies and treatment methods in medicine, the nursing landscape is changing.
For example, did you know that in 1980 the highest credential held by most RNs in the U.S. was a diploma? The AACN says that only 22 percent had a bachelor's degree, and only 18 percent had an associate. But by 2008, most RNs (almost 73 percent) possessed at least an Associate Degree in Nursing (ADN) or a Bachelor of Science in Nursing (BSN) degree. Simply put, the minimum credential required to practice is getting higher in many hospitals and other healthcare settings.
That's why it pays to understand how you can benefit from earning your BSN. Three common advantages include:
1. More and Higher-Quality Opportunities
The best nursing jobs are increasingly going to RNs who hold a BSN degree or higher. Employers want nurses who are capable of engaging in the full scope of practice and can take on the kinds of specialized roles that new advancements now demand. Plus, having a BSN can qualify you for additional positions in research, teaching, administration, and consulting.
Just consider this: America's registered nursing workforce is projected to grow by six percent from 2021 to 2031.* But healthcare leaders are aiming for most of that growth to be represented by RNs with advanced credentials.
Here's something else to keep in mind: Enrollments in RN to BSN programs have been increasing substantially in recent years. The AACN says that the 2017 to 2018 academic year marked 15th consecutive year of growth in these programs.
So, many of the people in your field are already going after the qualifications that can put them ahead. You can join them and do so much more in your career as an RN. BSN credentials also set you up to pursue a master's or doctoral degree in nursing if you choose to later on, which is how you can get the most prestigious opportunities.
2. Better Pay
As an RN, you might already enjoy a comfortable salary. But it's possible to generate a much bigger income if you hold a BSN. For example, in May 2021, the median annual pay for registered nurses in the U.S. was $77,600, according to the Occupational Employment and Wage Statistics program.* Yet, the top earners (mostly those with more advanced degrees) made $120,250 or more.
3. Higher Competence
You want to help your patients to the best of your abilities, right? So why not give them the best chance at good outcomes by expanding your knowledge?
A number of research studies have shown a link between higher nursing credentials and lower rates of in-hospital patient mortality. For example, even a small 10-point increase in the percentage of RNs who hold BSN degrees within a hospital has been linked to a reduction of almost 7.5 deaths per every 1,000 patients who have complications, according to the AACN.
Much of the reason for that is because an RN to BSN program can improve your critical thinking abilities. You can greatly deepen your understanding of the many different factors that influence patient outcomes and the effective delivery of healthcare. It is simply a terrific way to bring out your fullest nursing potential. You'll get to help more people receive the best care possible.
---
---
* Unless otherwise noted, salary information is based on May 2021 data from the Occupational Employment and Wage Statistics (OEWS) program. Job growth and average yearly openings estimates are from the Bureau of Labor Statistics and are for the 2021 to 2031 period.