Internet Marketing Training Schools
Last Updated
Internet marketing training can give you the tools to create an exhilarating professional future in a quickly evolving sector of business.
The digital world is simply rich with inspired opportunities and new innovations that give rise to ever-higher levels of success.
Few other fields offer so much possibility. Earning an Internet marketing degree or similar credential can set you on a course toward making an impact within a career area that is still young and full of energy. In fact, a lot of marketers who specialize in online, mobile, or Web-based strategies are able to rapidly advance in their careers and go on to earn impressive salaries.
5 Leading Areas of Internet Marketing
---
---
Internet Marketing Schools
Sponsored Listings
---
---
5 Leading Areas of Internet Marketing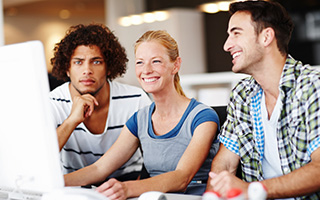 The rise of online marketing has created a lot of specialized occupations that never existed before. And the pace of its evolution means that additional career options will likely keep appearing as fresh technologies emerge and get adopted by Internet users. That makes this field truly exciting to be a part of. You just never know what amazing new development is right around the corner.
The Bureau of Labor Statistics reported in May, 2021 that occupations under the heading of "Advertising, Promotions, and Marketing Managers" make a median annual wage of $133,380.* Of course, depending on the specific position and the individual's experience, this wage can vary significantly.
For aspiring Internet marketers, that often means getting to choose from a wealth of enticing possibilities. Just check out these five examples:
1. Content Marketing
Organic listings (i.e., non-advertising links) from search engines tend to be the top source of visitor traffic to most websites. In fact, Internet users perform trillions of searches on Google every year.
But getting found within organic search engine listings usually requires a website to have plenty of good, relevant content. Then, to convert visitors into clients, customers, or subscribers, the content needs to engage them, educate them, and encourage them to act.
So content marketing specialists are highly valued for their understanding of how to craft online articles, blog posts, infographics, videos, and other types of content that generate website traffic as well as conversions.
2. Web Analytics and Research
Gathering and interpreting useful online data and metrics is essential in the field of Internet marketing. That's because such data helps marketers identify and track the behaviors of their target audiences, which provides relevant insights into the best marketing strategies to pursue.
3. Social Media Marketing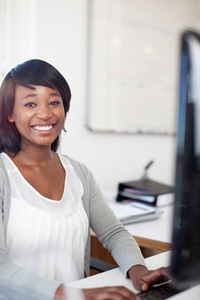 Social networking platforms like Twitter, Facebook, and Instagram have become very powerful tools for marketers. They allow brands to easily interact with both existing and potential customers and clients. And they open up opportunities for launching creative marketing campaigns that get spread for free by their users. Plus, did you know that over 70 percent of people are more likely to buy things based on referrals they get from social media?
When done as part of a good strategy, social media marketing can yield impressive results.
4. Email Marketing
A lot of organizations have discovered that email provides the best digital marketing platform. So they leverage their online content to attract subscribers who opt in to receiving emailed newsletters or exclusive offers. Some marketing studies have even found that email marketing can be more effective than social media in getting people to visit your website and make a purchase.
5. Mobile Marketing
These days, a lot of people are spending more time using mobile apps than using their desktop or laptop computers. That means the demand for mobile marketing professionals will likely expand right alongside the market they serve. And some of the best jobs will be in the area of user experience. Creating mobile online apps that are intuitive and easy-to-use is a complex task.
---
---
* Unless otherwise noted, salary information is based on May 2021 data from the Occupational Employment and Wage Statistics (OEWS) program.