Adult Education Near You or Online: Learning Options for Mature Students
By Publisher
| Last Updated
Adult education classes help many people prepare for futures with fewer limits. Whether you're looking to sharpen your basic skills, get on a path to better opportunities, or just learn more about a topic that interests you, you can likely find adult education near you or online that can help you achieve your goals.
---
U.S. Adults (Age 25+) Snapshot
Share of College Attendees
(2018)
No High School Diploma
(2019)
What you'll find in this article:
---
---
---
Adult Education Schools
Sponsored Listing
High School Diploma
High School Diploma with Career Pathways in:

Automotive Repair Technician
Carpentry
Child Care Professional
Culinary Arts
Early College Courses
Electrical
Healthcare
Information Technology
Pharmacy Technician
Plumbing
Veterinary Assistant
---
---
What Adult Education Means: An Overview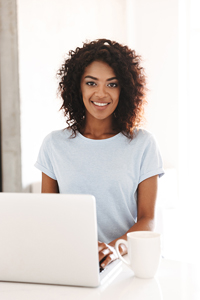 Adult education is a broad term that encompasses any type of training that people undertake once they are past the age for traditional schooling. Programs tend to focus on areas like:
Academic remediation and GED preparation
Career training
English-language proficiency
Parenting education
College readiness
The idea is to help adults develop the skills they need to become more functional or productive workers and citizens.
Adult education classes are commonly offered by vocational schools, technical institutes, community centers, libraries, community colleges, and faith-based organizations.
Who Adult Education Is For
Anyone can reap the benefits of skills development and lifelong learning. Adult education serves an incredibly diverse student base, including:
Unemployed or underemployed individuals who want to better their situations
Non-native English speakers who want to improve their language skills
Immigrants who want to prepare for citizenship exams
Ex-offenders who want to boost their literacy or math skills so they can land a job after being released from prison
Working professionals who want to upgrade their skills or move forward in their chosen fields
Single parents who want to improve their parenting abilities
More than 1.3 million Americans over age 16 participated in federally funded adult education programs between 2018 and 2019, according to the U.S. Department of Education. About 27 percent of them were between the ages of 16 and 24. Almost half were between 25 and 44 years old.
Key Benefits of Adult Education
Better employment prospects: The more education you have, the more likely you are to find steady work. According to Bureau of Labor Statistics (BLS) data, individuals with less than a high school education have an average unemployment rate of 5.4 percent, while the rate for those who complete high school is only 3.7 percent.
Increased income potential: The same BLS data shows that people who complete a high school diploma or equivalent credential earn 26 percent more than those who do not. In 2019, the median weekly earnings of high school graduates were $746, as opposed to $592 for people who lacked that level of education.
Stronger bonds with family and community: Expanding your knowledge and learning new skills can help you develop more confidence in yourself and your ability to contribute to society. And that can help you feel more comfortable establishing new connections with neighbors, participating in civic activities, or guiding your child's development.
Types of Adult Learning Programs
Adult education covers a huge variety of areas. Here are a few of the most common kinds of programs you'll find:
1. Adult basic education
Typically aimed at people who are over 16 and not enrolled in school, these programs are designed to boost students' abilities in reading, writing, and math. Students receive instruction in grammar, reading comprehension, and sentence structure as well as addition, subtraction, multiplication, and division. Many programs also include training in basic computer functions as well as college- or workforce-readiness skills.
The U.S. Census Bureau reports that roughly 10 percent of American adults over age 25 have not completed high school. If you're one of them, you can change your circumstances by taking an adult education program that helps you acquire a diploma or equivalent credential.
The GED has long been the standard route to a high school equivalency credential. Most (though not all) states accept the GED, and many adult education providers offer courses to help you prepare for the exams.
However, depending on where you live, you may have other options:
The High School Equivalency Test (HiSET) was designed to test students' abilities in the academic areas that typically make up the high school curriculum: math, science, social studies, reading comprehension, and writing. Questions are either essay-style or multiple-choice. The HiSET is available in both digital and paper formats (unlike the GED, which is entirely computer-based).
The Test Assessing Secondary Completion (TASC) is a five-part exam that covers the same subjects as the HiSET and is also available in both paper and computer formats. However, the TASC does not have an essay component; instead, it's composed of a mix of multiple-choice and short-answer questions.
The National External Diploma Program (NEDP) is a bit different. It enables self-directed adults who have life and work experience to earn a high school diploma by demonstrating abilities in areas such as science, history, financial literacy, and civics. Students complete a set of computer-based assignments at their own pace and meet regularly with an assessor, but they do not attend any classes or take any exams.
Some states offer only one of the above options, while others give learners a choice. Be sure to check with your state's education department to see what rules apply in your area.
Many adult education providers offer career and technical education programs that can help you prepare for rewarding opportunities in fields like healthcare, information technology, the culinary arts, and the skilled trades. Some programs are designed to allow students to improve their basic literacy or math skills and train for a new occupation at the same time.
Below is a sample of careers that students can typically train for, along with their median salaries (from May 2019) as reported by the Bureau of Labor Statistics (BLS):
4. Continuing education
Continuing education is a bit of a catch-all phrase. It encompasses a wide range of short courses or programs aimed at adults who want to pursue formal training outside of a traditional college program. Courses are offered in many areas, including business administration, accounting, writing, and technology.
Some continuing ed classes are general-knowledge-type courses, while others lead to specific industry certifications. Individuals who work in industries like healthcare and education are often required to take continuing education credits in order to maintain their licensing.
5. Community education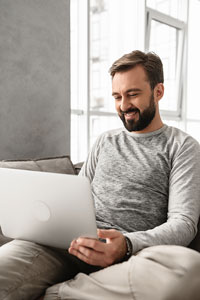 Adults who need help to become proficient in English or to prepare for becoming U.S. citizens can find many courses geared toward those needs.
English as a Second Language (ESL) or English for Speakers of Other Languages (ESOL) training is widely available. It focuses on basic grammar and reading as well as pronunciation and conversational skills. Some programs are geared toward adults who are aiming to go on to post-secondary training, while others are meant for students who are seeking employment or are currently in the workforce. And some are designed to help immigrants achieve the level of English proficiency that is required to pass the citizenship exam.
Courses that help immigrants prepare for the civics portion of the citizenship test are also common. They cover topics like geography, history, and the structure and functions of government. The courses themselves are often free, but you still need to pay for the actual exam.
6. Personal or family enrichment
You can also take adult education classes to learn more about a particular topic or hobby that interests you. Such personal enrichment classes can cover anything from cooking, dancing, and painting to yoga, guitar playing, and money management. Some programs are targeted at specific populations, such as senior citizens or adults with disabilities.
Family literacy or enrichment programs are also available. These are designed to help adults improve their parenting skills in order to promote positive family interactions and facilitate children's learning.