Real Estate School & Program Options
Last Updated
Gain the skills needed to earn big rewards in a truly flexible career.
Choosing a real estate school, online or on campus, can set all kinds of new opportunities in motion for you. It's a simple action that has the power to propel your goals forward so that you can begin creating the future you actually want.
That's why real estate training can be so advantageous. Just imagine being able to focus your energy on gaining the knowledge necessary for building the prosperous life you imagine. You can quickly get up to speed on all of the most relevant aspects of the industry—from real estate appraisal to marketing to professional licensing. It means having the chance to learn everything required for entering a field that's wide open with possibilities.
So make this moment count and use your zip code to pinpoint the programs offered in your area right now!
4 Excellent Career Options to Pursue After Real Estate School
Frequently Asked Questions About Real Estate Jobs
---
---
4 Excellent Career Options to Pursue After Real Estate School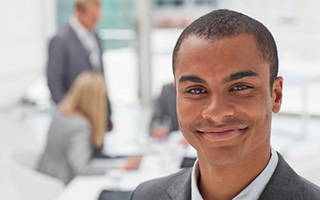 The buying, selling, appraisal, and management of property is big business in the U.S. After all, according to the American Housing Survey, the nation was home to nearly 121.6 million occupied housing units in 2017. And, as the nation's population increases, those numbers will likely keep rising.
Plus, this industry is governed by many local, state, and federal laws. As a result, the field of real estate requires professionals who understand how to navigate the system on behalf of their clients or employers. For their efforts, many of these professionals end up receiving some very good benefits, including high incomes.
Here are four particularly enticing occupations in this field:
1. Real Estate Sales Agent or Broker
This career path is probably what most people think of when contemplating the real estate field. But there's a good reason for that: Professionals who help people buy or sell properties often play an essential role in some of the biggest and most important transactions in those people's lives. And the number of real estate transactions that happen every year is staggering. For example, consider these facts about the residential market:
Figures from the National Association of Realtors (NAR) show that more than five million existing homes were sold in the U.S. in 2018.
According to the U.S. Census Bureau, around 681,000 new homes were sold in 2019.
In 2018, about 87 percent of home buyers and sellers used the services of a real estate agent or broker when going through the process, according to NAR.
How Agents and Brokers Differ
So, what's the difference between an agent and a broker? To put it simply, a real estate sales agent can sell property, but they cannot work independently. In contrast, a real estate broker can also sell property but is allowed to run their own real estate business. Agents must work for brokers. And both must be licensed.
Licensing
Every state has its own requirements for real estate agent licensing or certification. But, in general, you typically need to take some real estate courses (which can often be achieved through a college or university program) and then pass a licensing exam. That's for getting a real estate agent license. To become a licensed broker, you often need around one to three years of experience as a licensed agent as well as additional training, depending on your educational background and the state you work in.
Education, Pay, and Professional Membership
Other facts to keep in mind include the following:
A valuable education in this field will usually cover a wide variety of relevant subjects such as real estate law, economics, finance, marketing, market analysis, customer service, and ethical issues.
According to Occupational Employment and Wage Statistics (OEWS) program data, a year of real estate agent pay totaled a median salary of $48,340 in 2021.* The top earners made more than $102,170. For real estate brokers, the median salary was $62,010, and the highest earners made over $176,080.
For a real estate agent, commission is generally the main source of income. Like agents, brokers also frequently earn most of their income from commissions on property sales. Agents and brokers often specialize in selling either residential or commercial properties.
NAR says that about two million Americans hold an active real estate license, but only about 1.4 million of them are members of the organization. It takes an extra step to go from licensed real estate agent to realtor. School, however, is certainly a good way to begin the process.
2. Real Estate Appraiser or Assessor
Before land can be developed or a property can be sold, financed, insured, or taxed, its value must be determined. That's where professionals who specialize in real estate appraisal or assessment come in. They inspect properties and estimate their value based on factors such as location, condition, special characteristics, and recent sales of other nearby properties.
Appraisers usually work on behalf of banks, insurance companies, or other real estate professionals. And they generally inspect just one property at a time. In contrast, assessors are typically employed by municipal governments to estimate values within whole neighborhoods for the purpose of calculating the annual property taxes that individual property owners must pay.
Becoming a real estate appraiser or assessor usually requires at least some form of education in the field as well as licensure or certification within your state or locality. But it is also a good idea to find out what the requirements are for your particular state since they can vary a great deal throughout the U.S.
When it comes to pay, appraisers and assessors often do very well. According to OEWS program data, the median salary in the field was $61,340 in 2021, and some people made more than $120,790.*
3. Property or Community Association Manager
Property management is another major part of the real estate industry. Companies and individuals that specialize in this field provide a service that allows property owners the freedom to protect their investments without having to be very hands-on about it. That's because property managers often oversee everything from ground and building maintenance to rent collection and tenant disputes.
Closely related to property managers are community or homeowner association managers. They help ensure that homeowners within a neighborhood governed by such an association follow rules and maintain certain standards related to things like architectural design, yard appearance, pets, and safety measures. OEWS program data shows that in this area of real estate, median salary earnings were $59,230 in 2021.* But the highest earners within the field made over $124,680.
4. Mortgage Broker
When people go to buy a home or other type of property, they often can't afford to pay the full purchase price up front. So they need to finance the purchase through a mortgage, which is a special type of loan created for just that purpose. To give you an idea of just how big the need for mortgages is, consider this: NAR says that most home buyers who finance their purchases have to borrow about 90 percent of the cost of their new homes.
So it should come as no surprise that mortgage professionals are often in pretty high demand. Mortgage brokers, in particular, are frequently able to find good deals for home buyers or purchasers of commercial property. They serve as intermediaries between lending institutions and borrowers. As part of their work, they generally obtain the financial history and credit status of their clients, apply for mortgage loans on their behalf, and follow through with lenders to secure the requested financing.
It's an occupation that can come with great income potential. For instance, the median yearly pay of loan officers (including mortgage loan officers) in the U.S. is $63,380, according to OEWS program data.*
---
13 Frequently Asked Questions About Real Estate Jobs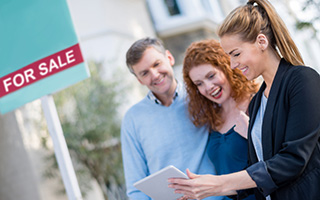 Finding out how to become a real estate agent is a great idea if you're a self-starter who wants to embark on a career path that puts you in charge of your own success. Along with wondering how to get into real estate, you may also be asking questions like, "Is real estate a good career?" To help you decide whether it's a good option for you, we'll address how you can get your career started and cover other areas like salary, career outlook, and tips for success. Let's start by examining the real estate market itself.
According to a survey by NAR, 84 percent of Americans believe that becoming a homeowner is a good financial decision. Owning a home is said to be part of the American dream, and many citizens are pursuing that dream.
That's good news for people like you who are aspiring real estate professionals. So let's dig deeper and see what it really means to be a real estate agent as well as what it takes to get started.
1. What Does a Real Estate Agent Do?
Real estate agents assist people with buying and selling residential and commercial properties. They stay on top of current market conditions and forecasted trends, and they tend to be experts within the geographic areas where they work. When selling properties, real estate agents market their listings through every avenue possible in order to reach the most interested buyers. And when helping clients buy property, real estate agents research current listings and search for the best properties that may meet their clients' needs.
Negotiation is an important skill in real estate, whether you are trying to achieve a higher price for a seller or a lower price for a buyer. You also must be comfortable working with technology and databases. You may handle a lot of business through a smartphone or tablet, and you'll likely spend a lot of time taking pictures and videos to upload to websites. You'll also complete legal paperwork and documentation pertaining to your listings and sales.
Some real estate professionals choose to specialize in property management. It's a field that involves managing properties like condominium units, apartment buildings, or commercial office spaces that the owners don't want to manage themselves. While working in property management, you may be responsible for everything from grounds maintenance to strata compliance to dispute resolution.
2. What Are the Differences Between Real Estate Agents, Brokers, and Realtors?
There are legal differences between the terms real estate agent, real estate broker, and realtor. Here's how they differ:
A real estate agent, as described above, is a licensed professional who assists homebuyers and sellers in purchasing and selling their properties. A licensed real estate agent must work for a broker.
Real estate brokers have to meet more extensive education requirements than agents do, and they must get broker licensing. Real estate brokers can work on their own, and they can have one or more real estate agents working for them. That said, some states refer to sales agents as brokers, and others only issue single licenses in which all agents are brokers.
"REALTOR" is a registered trademark. When someone holds that title, it means that they hold a real estate agent's license and is also a member of the National Association of Realtors (NAR). Once you've obtained real estate agent licensure, you must agree to specific standards and a code of ethics to join NAR. That's what it takes to be a realtor. Requirements tend to extend further than just being a state-licensed agent.
Some of the main advantages of being an NAR member include:
Pride in knowing that you adhere to common standards and a professional code of ethics
Exclusive access to the listings of other members, along with property-showing privileges
Greater access to local, regional, and national market data
Networking opportunities with top real estate professionals
Access to career and legal guidance
As a member of your community's realtor association, you may also get the opportunity to serve the organization as a volunteer. Doing so is a good way to build a broad range of experience, develop deeper knowledge of your local market, and establish trust with potential clients and other real estate professionals.
3. How Long Is Real Estate School and What Will I Learn?
The education requirements for becoming a real estate agent vary by state, so it really depends on the state in which you want to work. The requirements can range from 20 hours to 200 hours. However, all states require pre-licensing courses, so you'll have to complete at least a little bit of education. Many people opt for a full bachelor's degree program.
A basic education will likely familiarize you with real estate governance and licensing as well as real estate and contract law. You may learn about industry best practices and the factors that influence market conditions. You also may get to develop an understanding of financial markets and financing as it pertains to real estate.
While learning what you need to know in order to be a real estate agent, school may teach you about specific topics such as:
Real estate principles
Real estate agent job functions
Economics
Marketing
Finance
Real estate law
Property management
Property appraisal
Commercial real estate
Real estate business management
Many real estate courses are available in an online format so that you can maintain your current career and manage other life commitments while working toward your license.
4. Can You Tell Me How to Get a Real Estate License?
When figuring out how to get your real estate license, it's important to understand that every state has different licensing requirements. Your first step is to research the requirements within the state in which you intend to work.
In general, you'll need to complete state-approved training and then take a state real estate exam, which you must pass with a minimum grade (typically around 70 percent). Typically, exams are administered by third-party testing centers on particular dates. Your exam will likely consist of several multiple-choice questions about federal and state-specific real estate laws as well as other general fundamentals.
If you don't pass, you may be able to retake the exam as many times as you need to within a two-year timeframe. After that, if you still haven't passed the exam, you'll likely need to complete the required real estate courses again before resubmitting your application and getting another crack at the exam.
You also may need to obtain sponsorship from another currently licensed agent or broker. Once you've met your education, exam, and sponsorship requirements, you'll submit an application and fee to your appropriate state department.
Your application may require you to include fingerprints so that a background check can be conducted. Certain misdemeanors or felonies (such as a drug or tax evasion conviction) may prevent you from obtaining a license. Such charges are reviewed on a case-by-case basis after your application is submitted. Once you've completed all necessary steps and your application is approved, you'll receive your license.
Here are a few examples of state-mandated real estate agent requirements so that you have a general idea of what you may encounter:
California—Complete three predetermined college-level courses (total of 135 hours), submit an application with your fingerprints for a background check, and pay a $245 licensing fee. Renewal is required every four years, and 45 hours of state-approved continuing education must be completed within that time.
Colorado—There is no distinction between agents and brokers in Colorado; it is a single-license state. Licensing requirements include 168 hours of approved training, submission of an application with your fingerprints for a background check, and payment of a $485 fee. You must also obtain an errors and omissions insurance policy prior to applying. Renewal is required every three years, and you must complete 24 hours of approved continuing education before your renewal date.
Nevada—Complete an application form and include a fingerprint card along with a $125 fee. You also need to include documentation showing that you've completed 90 hours of approved pre-licensing education within the past 12 months. Licenses are valid for two years, and 30 hours of continuing education are required in order to renew.
New York—Finish 75 hours of state-approved education and 45 hours of a real estate broker course approved by the Secretary of State to submit your licensing application with a $155 fee. License renewal is mandatory every two years, and you must complete 22.5 hours of approved continuing education before the renewal deadline.
Oregon—In Oregon, a real estate agent is referred to as a broker, and a broker is referred to as a principal broker. Becoming a licensed broker involves completing 150 hours of pre-license education, submitting an application with fingerprints for a background check, and paying a $300 fee. License renewal is required every two years, and it requires completion of 30 hours of continuing education.
Note that the licensing requirements mentioned above, along with those in other states, may vary if you plan on becoming a licensed real estate broker or property manager.
Plus, you may or may not be able to easily transfer your real estate license to another state. It's true that some states have reciprocity agreements with each other, but in many cases, you will need to complete additional steps that are similar to the ones you'll have already gone through.
So if you have a real desire to live and work in a different state, then it's probably a good idea to make the move before going too far into this process. That way, you won't go through the whole process and then have to do some or all of it again in your new state. And you won't feel stuck in a place you don't want to be.
Keep in mind that not all states use the same terminology. For example, instead of using the term real estate agent to represent a person with an entry-level license, some states use other terms like real estate salesperson, associate broker, or even broker.
States that use the term broker for an entry-level real estate agent often use a different term like principal broker, designated broker, managing broker, or qualifying broker to represent a licensed and experienced real estate professional who owns a brokerage (i.e., the same type of professional who would simply be called a real estate broker in most other states).
Find out what your state requires by contacting its real estate commission or department of licensing. A state-by-state list of real estate commission websites is included at the end of this article.
5. How Much Do Real Estate Agents Make?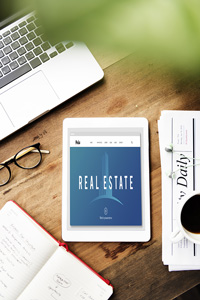 Along with wondering about the average real estate agent salary, many people ask, "How do real estate agents get paid?" The answer is that real estate agents typically work on a commission basis. When they successfully close a deal—by assisting with buying or selling—they receive a commission from the sale, which is a predetermined percentage of the sale price.
According to OEWS program data for 2021, real estate agents earned median yearly pay of $48,340.* Massachusetts, New York, Wyoming, District of Columbia, California were the highest-paying states. The average pay in those regions ranged from $76,440 to $90,390.
Real estate brokers tend to earn higher wages than agents do, which is partially due to the extensive licensing requirements that they must meet. In 2021, real estate brokers earned median pay of $62,010.* The best-paying jobs were found in Nebraska, California, Hawaii, District of Columbia, and Montana, respectively, where the average annual pay ranged from $104,030 to $148,820.
Property, real estate, and community association managers earned median yearly pay of $59,230 in 2021.* The highest-paying jobs were found in New York, Washington, Colorado, Virginia, and Massachusetts, respectively. The average annual salaries across those states ranged from $86,400 to $112,880.
6. What Are the Career Prospects for Real Estate Professionals?
As previously mentioned, the real estate market, on balance, tends to be relatively strong and growing over the long term. That's promising for anyone considering a career in real estate.
Although some people choose to buy and sell homes without professional assistance, the majority of buyers and sellers do opt for help from real estate agents or brokers. Plus, according to employment projections from the Bureau of Labor Statistics, jobs within the real estate field are expected to grow in number over the decade from 2021 to 2031.* Here are the estimates:
Real estate agent job growth is projected at 5.3 percent.* An average of 42,800 positions should become available each year over the decade.*
Real estate broker job availability is expected to increase by 5.7 percent, leading to 12,100 yearly openings.*
Property, real estate, and community association manager job growth is projected at 2.8 percent.* That should result in about 33,300 job openings each year.*
7. How Much Does It Cost to Get Established?
When figuring out how to get into real estate, don't overlook the financial expenses. In total, it may take between $1,500 and $3,000 to get yourself established as a newly licensed agent. But depending on a host of different factors, your costs may vary. They could be more, or they could be less.
Typical costs associated with getting your license include educational fees, application fees, and exam fees. Once you have your license, you also may have brokerage fees and membership fees for things like the Multiple Listing Service (MLS) and your local real estate board. In addition, you'll probably want to invest in some marketing tools such as business cards and advertising in order to start building your own clientele.
Also, remember that real estate is mostly a commission-based business. Once you're set up in a brokerage, it may take a few months to start getting your first sales and commission checks. So it helps to have enough savings to cover that initial period when you may not be generating much income from your new career.
8. Do I Need to Join a Real Estate Brokerage?
Real estate agents are required to work under the general supervision of licensed brokers that oversee all transactions and make sure that ethical and legal standards are being upheld. So you'll need to find a nearby brokerage to join before selling any property. Plus, most states won't activate your license until you're sponsored by a broker.
Fortunately, real estate brokerages (aka real estate agencies) are often recruiting new agents since doing so increases their revenue potential without costing much, if any, additional overhead. In fact, a survey of real estate agencies found that about 42 percent of them were actively seeking new agents. That means you can check out a variety of different brokerages and choose one that aligns with your individual goals and preferences. You can even start your search for the right brokerage while still in school.
As you consider your options, pay special attention to how various brokerages operate, including how they support their agents. During your interviews or chats with active agents, be sure to ask a lot of questions. Get answers about issues like:
How long the agencies have been established in the area
Whether they are franchised or independent
What types of property they specialize in
How many agents they sponsor in the same office
Whether they actively promote their agents
How much training and mentorship you would receive
What your obligations would be
Whether you would have administrative, technological, and marketing support
How commissions are split
Whether you would be entitled to any benefits
It's also a good idea to scout potential brokerages as if you were an out-of-town buyer of real estate. For example, ask around and try to get a feel for their reputation. Also, check out their ads and other promotional materials. Are they engaging and high-quality? Don't forget their office locations. Are they attractive and easy to access with adequate parking?
9. Should I Get a Multiple Listing Service (MLS) Membership?
Having access to the MLS is vital if you want to do well as a real estate agent. It's the primary place where you'll list your clients' properties for sale. Other agents and brokers can then access all the details about those listings, including property taxes and a variety of essential information that isn't readily available to the public. And potential buyers can browse MLS listings for free and search for properties that match their criteria.
But the MLS also makes it easier for real estate professionals to analyze market trends, share information for appraisals, and publish offers of compensation (i.e., commission rates) that only other brokers and agents can see. A lot of real estate brokerages cover the membership fees for their agents. But many others require their agents to purchase their own yearly memberships to the service.
10. Is Liability Insurance Necessary?
Depending on the state you're licensed in, you may need to be covered by errors and omissions (E&O) insurance. It can protect your financial interests in the event that you make mistakes during a real estate transaction (such as not disclosing a major problem with a property). According to the survey of real estate agencies cited earlier, about 40 percent of real estate firms cover the cost of E&O insurance coverage for their licensed agents, even if those agents are independent contractors. But if you aren't covered through your brokerage's plan, you may have to purchase your own insurance.
11. Do I Need a Mentor?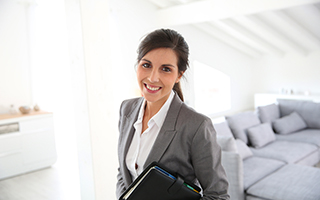 Many of the most important skills that you'll use as a real estate agent can only be developed through repeated real-world practice. For example, consider crucial skills such as finding good leads, advertising your listings and services, developing and managing good client relationships, organizing your time, and handling all the various paperwork and administrative tasks that go along with being an agent. Your confidence and abilities will probably grow more quickly if you get some solid guidance and support early on.
That's why it's smart to find a more experienced agent in your brokerage to help mentor you. They may show you the ropes, direct you toward potential buyers and sellers, and split commissions with you for any property transactions you work on together. Having a mentor is much better than trying to figure everything out alone.
As you get into the groove, you can shift your focus to developing more and more of your own clientele and growing your own listings. Many real estate agents suggest choosing a particular niche to stick to for the first few years of your career, such as residential property for first-time home buyers. Once you've established yourself in that niche and can sustain your success, you may be ready to start branching out a little more. The best rewards in this industry tend to be earned after at least three years, since it takes time to develop a reliable reputation.
12. What Are the Continuing Education Requirements for Real Estate Professionals?
All states have continuing education requirements for real estate professionals who want to renew their licenses. The specifics vary between each state, including the types of courses that are approved and the number of training hours that are required. The courses you are required to take may cover topics related to agencies, contracts, ethics, laws, and legislation. You may also be able to choose from other personal and professional development courses. Continuing education courses are sometimes offered online, but some states require some or all of your training hours to be completed in a more traditional classroom-like setting.
13. What Are Other Good Tips for Succeeding in the Real Estate Industry?
Real estate is a competitive business, so achieving success requires a lot of dedication and perseverance. Loving your job, developing your own personal style, paying attention to details, and providing exceptional customer service are the cornerstones for success in many careers. But you should also consider other aspects that can help you achieve great things in the real estate market. Check out these eight tips that may help you stand out:
Be responsive. Make sure that all of your clients and potential clients feel like they are important. Being a real estate agent means being available at all hours, including weekends and evenings.
Stay current with technology. From spreadsheets to databases to smartphones, successful real estate agents know how to use modern technology to their advantage.
Know your sales market inside and out. Knowledge is power in the real estate market. It's in your best interest to stay on top of the trends and forecasts for the neighborhoods where you're active in order to provide the best service to your clients.
Communicate everything. Many property buyers and sellers don't understand the complexities of real estate transactions. They'll feel more confident in your abilities and trust that you're serving their best interests if you take the time to explain every little detail as needed.
Go after leads in any way you can. Successful real estate agents rely on leads. Make yourself known through advertising and promotions. Establish and maintain a website and social media presence. Also, pursue client referrals as much as you can. This is critical. Many real estate agents report that the majority of their listings come from client referrals.
Network and then network some more. If there is one profession where networking is critical, it's real estate. So attend a variety of events, join professional associations, and participate in as many other networking activities as you can in order to interact with potential clients, other real estate agents, brokers, and other professionals like mortgage brokers, appraisers, investors, and home inspectors. They are all people who can refer clients to you.
Get involved in your community. Having a positive presence can help you build a good reputation. Consider getting involved with local charities, sponsoring local events, and attending as many local events as possible.
Pay attention to your appearance. It sounds vain, but in this industry, some people may judge your competency based on your outward appearance. So maintain a professional look.
---
Pursue Your Goal of a Brighter Career
Now that you've learned how to become a real estate agent, get started. Take the first simple step right now. Enter your zip code into the search tool below to quickly generate a list of real estate schools offering programs in your area!
State-by-State List of Real Estate Commission Websites
Wondering what the real estate licensing requirements are for where you currently live or for where you'd like to go? Just follow the links below for information about each state's licensing process.
---
---
* Unless otherwise noted, salary information is based on May 2021 data from the Occupational Employment and Wage Statistics (OEWS) program. Job growth and average yearly openings estimates are from the Bureau of Labor Statistics and are for the 2021 to 2031 period.