4 Excellent Career Options to Pursue After Real Estate School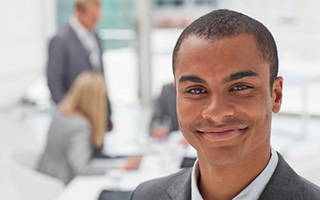 The buying, selling, appraisal, and management of property is big business in the U.S. After all, the nation was home to about 115 million occupied housing units in 2011 and roughly 5.6 million commercial buildings in 2012.1 And, as the nation's population increases, those numbers will likely keep rising.
Plus, this industry is governed by many local, state, and federal laws. As a result, the field of real estate requires professionals who understand how to navigate the system on behalf of their clients or employers. For their efforts, many of these professionals end up receiving some very good benefits, including high incomes.
Here are four particularly enticing occupations in this field:
1. Real Estate Sales Agent or Broker
This career path is probably what most people think of when contemplating the real estate field. But there's a good reason for that: Professionals who help people buy or sell properties often play an essential role in some of the biggest and most important transactions in those people's lives. And the number of real estate transactions that happen every year is staggering. For example, consider these facts from 2013 about the residential market:
More than five million existing homes were sold in the U.S.1
About 429,000 new homes were sold.1
About 88 percent of home buyers and sellers used the services of a real estate agent or broker when going through the process.1
How Agents and Brokers Differ
So, what's the difference between an agent and a broker? To put it simply, a real estate sales agent can sell property, but he or she cannot work independently. In contrast, a real estate broker can also sell property but is allowed to run his or her own real estate business. Agents must work for brokers. And both must be licensed.
Licensing
Every state has its own requirements for real estate agent licensing or certification. But, in general, you typically need to take some real estate courses (which can often be achieved through a college or university program) and then pass a licensing exam. That's for getting a real estate agent license. To become a licensed broker, you often need around one to three years of experience as a licensed agent as well as additional training, depending on your educational background and the state you work in.
Education, Pay, and Professional Membership
Other facts to keep in mind include the following:
A valuable education in this field will usually cover a wide variety of relevant subjects such as real estate law, economics, finance, marketing, market analysis, customer service, and ethical issues.
In 2018, a year of real estate agent pay totaled $61,720, on average, in the U.S., with the top earners making more than $112,610. For real estate brokers, the average was $78,940, and the highest earners made over $163,540.2
For a real estate agent, commission is generally the main source of income. Like agents, brokers also frequently earn most of their income from commissions on property sales. Agents and brokers often specialize in selling either residential or commercial properties.
The term REALTOR® is a registered trademark of the National Association of REALTORS® (NAR). So it is not interchangeable with the term real estate agent. The main difference is that REALTORS® are licensed agents or brokers who are members of the NAR and subscribe to that organization's strict code of ethics.
In the U.S., about two million people hold an active real estate license, but only about half of them (just over one million in 2014) are members of the NAR.1 So it takes an extra step to go from licensed real estate agent to REALTOR®. School, however, is certainly a good way to begin the process.
2. Real Estate Appraiser or Assessor
Before land can be developed or a property can be sold, financed, insured, or taxed, its value must be determined. That's where professionals who specialize in real estate appraisal or assessment come in. They inspect properties and estimate their value based on factors such as location, condition, special characteristics, and recent sales of other nearby properties.
Appraisers usually work on behalf of banks, insurance companies, or other real estate professionals. And they generally inspect just one property at a time. In contrast, assessors are typically employed by municipal governments to estimate values within whole neighborhoods for the purpose of calculating the annual property taxes that individual property owners must pay.
Becoming a real estate appraiser or assessor usually requires at least some form of education in the field as well as licensure or certification within your state or locality. But it is also a good idea to find out what the requirements are for your particular state since they can vary a great deal throughout the U.S.
When it comes to pay, appraisers and assessors often do very well. In 2018, the average salary in the field was $61,870, and some people made more than $102,590.2
3. Property or Community Association Manager
Property management is another major part of the real estate industry. Companies and individuals that specialize in this field provide a service that allows property owners the freedom to protect their investments without having to be very hands-on about it. That's because property managers often oversee everything from ground and building maintenance to rent collection and tenant disputes.
Closely related to property managers are community or homeowner association managers. They help ensure that homeowners within a neighborhood governed by such an association follow rules and maintain certain standards related to things like architectural design, yard appearance, pets, and safety measures. In this area of real estate, salary earnings averaged $71,730 in 2018. But the highest earners within the field made over $126,200.2
4. Mortgage Broker
When people go to buy a home or other type of property, they often can't afford to pay the full purchase price up front. So they need to finance the purchase through a mortgage, which is a special type of loan created for just that purpose. To give you an idea of just how big the need for mortgages is, consider this: In 2013, most home buyers who financed their purchase had to borrow about 90 percent of the cost of their new homes.1
So it should come as no surprise that mortgage professionals are often in pretty high demand. Mortgage brokers, in particular, are frequently able to find good deals for home buyers or purchasers of commercial property. They serve as intermediaries between lending institutions and borrowers. As part of their work, they generally obtain the financial history and credit status of their clients, apply for mortgage loans on their behalf, and follow through with lenders to secure the requested financing.
It's an occupation that can come with great income potential. For instance, the average yearly pay of mortgage brokers in the U.S. is almost $60,000.3
---
8 Frequently Asked Questions About Real Estate Jobs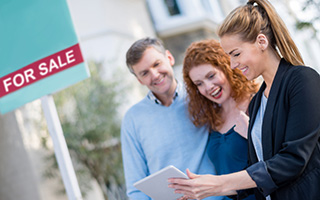 Finding out how to become a real estate agent is a great idea if you're a self-starter who wants to embark on a career path that puts you in charge of your own success. Along with wondering how to get into real estate, you may also be asking questions like, "Is real estate a good career?" To help you decide whether it's a good option for you, we'll address how you can get your career started and cover other areas like salary, career outlook, and tips for success. Let's start by examining the real estate market itself.
According to a 2015 survey, 88 percent of U.S. households believe that becoming a homeowner is a good financial decision. Of the renters who were surveyed, 83 percent of them aspire to own a home in the future.1 Owning a home is said to be part of the American dream, and many citizens are pursuing that dream.
As of January 2016, residential home sales were up by 11 percent from the previous year. And the rate of first-time homebuyers is also slightly increasing; they made up 32 percent of home purchasers in 2015. Additionally, the last quarter of 2015 saw a rise in commercial real estate sales. In fact, commercial sales were up more than seven percent, and sales prices were up four percent from 2014.1
Despite what many see as trying economic times, the real estate market is remaining strong and steady. And that's good news for people like you who are aspiring real estate professionals. So let's dig deeper and see what it really means to be a real estate agent as well as what it takes to get started.
1. What Does a Real Estate Agent Do?
Real estate agents assist people with buying and selling residential and commercial properties. They stay on top of current market conditions and forecasted trends, and they tend to be experts within the geographic areas where they work. When selling properties, real estate agents market their listings through every avenue possible in order to reach the most interested buyers. And when helping clients buy property, real estate agents research current listings and search for the best properties that may meet their clients' needs.
Negotiation is an important skill in real estate, whether you are trying to achieve a higher price for a seller or a lower price for a buyer. You also must be comfortable working with technology and databases. You may handle a lot of business through a smartphone or tablet, and you'll likely spend a lot of time taking pictures and videos to upload to websites. You'll also complete legal paperwork and documentation pertaining to your listings and sales.
Some real estate professionals choose to specialize in property management. It's a field that involves managing properties like condominium units, apartment buildings, or commercial office spaces that the owners don't want to manage themselves. While working in property management, you may be responsible for everything from grounds maintenance to strata compliance to dispute resolution."
2. What Are the Differences Between Real Estate Agents, Brokers, and REALTORS®?
There are legal differences between the terms real estate agent, real estate broker, and REALTOR®. Here's how they differ:
A real estate agent, as described above, is a licensed professional who assists homebuyers and sellers in purchasing and selling their properties. A licensed real estate agent must work for a broker.
Real estate brokers have to meet more extensive education requirements than agents do, and they must get broker licensing. Real estate brokers can work on their own, and they can have one or more real estate agents working for them. That said, some states refer to sales agents as brokers, and others only issue single licenses in which all agents are brokers.
REALTOR® is a registered trademark. When someone holds that title, it means that he or she holds a real estate agent's license and is also a member of the National Association of REALTORS® (NAR). Once you've obtained real estate agent licensure, you must agree to specific standards and a code of ethics in order to join the NAR. That's what it takes to be a REALTOR®. Requirements tend to extend further than just being a state-licensed agent.
3. How Long Is Real Estate School and What Will I Learn?
The education requirements for becoming a real estate agent vary by state, so it really depends on the state in which you want to work. The requirements can range from 20 hours to 200 hours. However, all states require pre-licensing courses, so you'll have to complete at least a little bit of education. Many people opt for a full bachelor's degree program.
A basic education will likely familiarize you with real estate governance and licensing as well as real estate and contract law. You may learn about industry best practices and the factors that influence market conditions. You also may get to develop an understanding of financial markets and financing as it pertains to real estate.
While learning what you need to know in order to be a real estate agent, school may teach you about specific topics such as:
Real estate principles
Real estate agent job functions
Economics
Marketing
Finance
Real estate law
Property management
Property appraisal
Commercial real estate
Real estate business management
Many real estate courses are available in an online format so that you can maintain your current career and manage other life commitments while working toward your license.
4. Can You Tell Me How to Get a Real Estate License?
When figuring out how to get your real estate license, it's important to understand that every state has different licensing requirements. Your first step is to research the requirements within the state in which you intend to work.
In general, you'll need to complete state-approved training and then take a state real estate exam, which you must pass with a minimum grade (typically around 70 percent). You also may need to obtain sponsorship from another currently licensed agent or broker. Once you've met your education, exam, and sponsorship requirements, you'll submit an application and fee to your appropriate state department.
Your application may require you to include fingerprints so that a background check can be conducted. Certain misdemeanors or felonies (such as a drug or tax evasion conviction) may prevent you from obtaining a license. Such charges are reviewed on a case-by-case basis after your application is submitted. Once you've completed all necessary steps and your application is approved, you'll receive your license.
Here are a few examples of state-mandated real estate agent requirements so that you have a general idea of what you may encounter:
California—Complete three predetermined college-level courses (total of 135 hours), submit an application with your fingerprints for a background check, and pay a $245 licensing fee. Renewal is required every four years, and 45 hours of state-approved continuing education must be completed within that time.
Colorado—There is no distinction between agents and brokers in Colorado; it is a single-license state. Licensing requirements include 168 hours of approved training, submission of an application with your fingerprints for a background check, and payment of a $630 fee. You must also obtain an errors and omissions insurance policy prior to applying. Renewal is required every three years, and you must complete 24 hours of approved continuing education before your renewal date.
Nevada—Complete an application form and include a fingerprint card along with a $125 fee. You also need to include documentation showing that you've completed 90 hours of approved pre-licensing education within the past 12 months. Licenses are valid for two years, and 30 hours of continuing education are required in order to renew.
New York—Finish 75 hours of state-approved education and obtain sponsorship from a licensed real estate broker in order to submit your licensing application with a $50 fee. License renewal is mandatory every two years, and 22.5 hours of approved continuing education must be completed prior to the renewal deadline.
Oregon—In Oregon, a real estate agent is referred to as a broker, and a broker is referred to as a principal broker. Becoming a licensed broker involves completing 150 hours of pre-license education, submitting an application with fingerprints for a background check, and paying a $230 fee. License renewal is required every two years, and it requires completion of 30 hours of continuing education.
Note that the licensing requirements mentioned above, along with those in other states, may vary if you plan on becoming a licensed real estate broker or property manager.
5. How Much Do Real Estate Agents Make?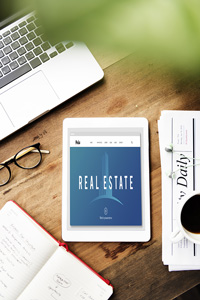 Along with wondering about the average real estate agent salary, many people ask, "How do real estate agents get paid?" The answer is that real estate agents typically work on a commission basis. When they successfully close a deal—by assisting with buying or selling—they receive a commission from the sale, which is a predetermined percentage of the sale price.
According to 2016 data for real estate agents, pay averaged $59,360 for a full year of work. The top ten percent of earners brought in $112,570 or more. It's also worth noting that much higher pay averages can be found in certain states or regions. For example, New York, Hawaii, Wyoming, Colorado, and the District of Columbia, respectively, had the highest pay. The average annual real estate agent income in those regions ranged from $70,300 to $103,490.2
Real estate brokers tend to earn higher wages than agents do, which is partially due to the extensive licensing requirements that they must meet. In 2018, real estate brokers earned average pay of $78,940, and the top ten percent of brokers earned $163,540 or more. The best-paying jobs were found in Illinois, Connecticut, New Mexico, Wisconsin, and Texas, respectively, where the average annual pay ranged from $96,630 to $103,430.2
Property, real estate, and community association managers' salaries fall in between the average pay of agents and brokers. In 2018, property managers earned $71,730, on average. And the top ten percent of earners brought in $126,200 or more. The highest-paying jobs were found in New York, Virginia, Rhode Island, Colorado, and Oklahoma, respectively. The average annual salaries across those states ranged from $92,850 to $112,580.2
6. What Are the Career Prospects for Real Estate Professionals?
As previously mentioned, the real estate market, on balance, tends to be relatively strong and growing over the long term. That's promising for anyone considering a career in real estate.
Although some people choose to buy and sell homes without professional assistance, the large majority of buyers and sellers do opt for help from real estate agents or brokers. In fact, in 2015, 87 percent of homebuyers used the services of real estate agents and brokers. And when potential buyers were searching for homes, 87 percent of them turned to real estate agents or brokers as information sources. On the selling side, 89 percent of sellers used real estate agents or brokers to help sell their homes.1
According to current projections, jobs within the real estate field are expected to grow in number over the decade from 2016 to 2026. Here are the estimates:4
Real estate agent job growth is projected at six percent, which represents the addition of approximately 24,900 positions.
Real estate broker job availability is expected to increase by six percent, or approximately 24,900 positions.
Property, real estate, and community association manager job growth is projected at 10 percent. That's an addition of roughly 32,600 positions.
7. What Are the Continuing Education Requirements for Real Estate Professionals?
All states have continuing education requirements for real estate professionals who want to renew their licenses. The specifics vary between each state, including the types of courses that are approved and the number of training hours that are required. The courses you are required to take may cover topics related to agencies, contracts, ethics, laws, and legislation. You may also be able to choose from other personal and professional development courses. Continuing education courses are sometimes offered online, but some states require some or all of your training hours to be completed in a more traditional classroom-like setting.
8. What Are the Best Tips for Succeeding in the Real Estate Industry?
Real estate is a competitive business, so achieving success requires a lot of dedication and perseverance. Loving your job, developing your own personal style, paying attention to details, and providing exceptional customer service are the cornerstones for success in many careers. But you should also consider other aspects that can help you achieve great things in the real estate market. Check out these eight tips that may help you stand out:
Be responsive. Make sure that all of your clients and potential clients feel like they are important. Being a real estate agent means being available at all hours, including weekends and evenings.
Stay current with technology. From spreadsheets to databases to smartphones, successful real estate agents know how to use modern technology to their advantage.
Know your sales market inside and out. Knowledge is power in the real estate market. It's in your best interest to stay on top of the trends and forecasts for the neighborhoods where you're active in order to provide the best service to your clients.
Communicate everything. Many property buyers and sellers don't understand the complexities of real estate transactions. They'll feel more confident in your abilities and trust that you're serving their best interests if you take the time to explain every little detail as needed.
Go after leads in any way you can. Successful real estate agents rely on leads. Make yourself known through advertising and promotions. Establish and maintain a website and social media presence. Also, pursue client referrals as much as you can. This is critical. Many real estate agents report that the majority of their listings come from client referrals.
Network and then network some more. If there is one profession where networking is critical, it's real estate. So attend a variety of events, join professional associations, and participate in as many other networking activities as you can in order to interact with potential clients, other real estate agents, brokers, and other professionals like mortgage brokers, appraisers, investors, and home inspectors. They are all people who can refer clients to you.
Get involved in your community. Having a positive presence can help you build a good reputation. Consider getting involved with local charities, sponsoring local events, and attending as many local events as possible.
Pay attention to your appearance. It sounds vain, but in this industry, some people may judge your competency based on your outward appearance. So maintain a professional look.
---
Pursue Your Goal of a Brighter Career
Now that you've learned how to become a real estate agent, get started. Take the first simple step right now. Enter your zip code into the search tool below to quickly generate a list of real estate schools offering programs in your area!
---
---
1 National Association of REALTORS®, website last visited on April 4, 2017.
2 Bureau of Labor Statistics, U.S. Department of Labor, Occupational Employment Statistics, website last visited on June 20, 2019.
3 PayScale, website last visited on April 4, 2017.
4 Bureau of Labor Statistics, U.S. Department of Labor, Occupational Outlook Handbook, website last visited on September 25, 2018.