Event Planning Schools
Last Updated
Event planning schools could offer you an exciting avenue toward a promising career. For enthusiastic, motivated individuals like yourself, event management is an occupation that breaks away from the typical 9-to-5 job!
This is truly the ultimate multitasking job. Event planning classes will help you expand your creativity while developing excellent listening skills, so you can incorporate your client's vision into the event. After all, a successful event planner gives the client exactly what he or she wants, and event planning courses will show you how to bring everything together.
You could find work with a stadium, winery, or other event business, or start your own contract business planning weddings or other events. To get started in this dynamic field, find a school right now and request information!
Event Planning Training and Career FAQ
---
---
Event Planning Schools
Sponsored Listings
---
---
Event Planning Career and Education Overview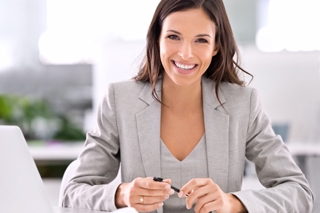 If you've ever been to a conference, wedding, gala, or other choreographed event, you can probably appreciate how much behind-the-scenes work goes into pulling off such a production. From the location to the food to the decor, event management professionals handle the big picture planning, the finishing touches, and everything in between.
Event planning involves organizing every aspect of important events like weddings, conferences, meetings, or other significant gatherings. Event planners and managers are responsible for coordinating items such as transportation, venue, food, equipment, guest lists, schedules, and other essential details.
What Does the Job Entail?
They can be charged with coordinating a wide range of events such as:
Meetings
Conventions
Festivals
Fashion shows
Weddings
Concerts
Parties
Galas
Fundraisers
Tournaments
Conferences
Award shows
Exhibitions
Memorial services
Travel tours
Typical job duties can include:
Working directly with clients to determine specific needs and expectations, develop budgets and timelines
Choosing and securing locations, and arranging transportation
Working with a wide range of vendors and service providers to solicit bids, negotiate contracts, and more
Acquiring any necessary licenses or permits
What else do they handle?
For events such as conferences, they often take care of the booking of travel and lodging. They may also work with caterers and hotel kitchens to develop menus. This can mean having to consider dietary restrictions and allergies, food and wine pairings, and much more.
Depending on the specific occasion, they can be responsible for marketing an event, arranging for photography or videography, booking entertainment or speakers, and securing sponsors.
During an event, they are typically in charge of monitoring activities, checking in with clients, ensuring schedules are adhered to, and overseeing all other logistics. They may also register guests, prepare event sites, set up equipment, handle inquiries, and take care of any additional issues that require attention.
They direct the final payment of invoices, make sure clients are satisfied, receive feedback, ensure that cleanup is completed, and tie up any loose ends.
How Can I Become an Event Planner?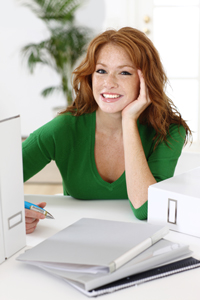 Your best option is to choose a diploma or degree program that contains hospitality or tourism training along with event planning and management components. There are also certificate programs that focus specifically on the planning, promotions, and management profession.
Many schools that offer specific training emphasize practical experience and provide opportunities to take part in internships within the industry. They can provide the chance for you to gain exposure with potential employers, network with other professionals, and handle real-world situations.
While in school, you can also gain hands-on experience by volunteering to organize events, meetings, fundraisers, and other functions for clubs, student associations, or sports teams.
In addition, many schools offer continuing education courses and workshops for alumni, which can help you freshen up your skills while staying on top of industry trends and issues.
What Will I Learn in School?
An event planning program can provide you with training related to a wide range of subjects, including:
Client needs and expectations
Accounting and budgeting
Types of events
Event proposals and bids
Contracts and negotiations
Venue selection
Catering
Design and decor
Entertainment and speakers
Event marketing and sponsorship
Hospitality and guest services
Business communications
Volunteer and employee management
Permits, insurance, licenses, and legal considerations
How Long Does Schooling Typically Take?
The type of events that you want to plan dictate the lengths of their respective training programs. At the short end, your time in school could be few weeks. On the longer end, you could spend a few years in training. Certificate and diploma programs are generally shorter-term, and degree programs can vary in length. Plus, you may be able to choose between online programs and traditional on-campus options.
Of course, a shorter-term program doesn't always mean you'll be in the field right away. And a longer program could include an internship that contains an on-the-job component, allowing you to start establishing a presence within the industry before you graduate.
Do I Need Certification?
No. There is no requirement to be certified in this industry. However, there can be various benefits to obtaining certification or membership from an industry-respected association.
These benefits can include access to trade publications, vendor databases, and other resources, as well as the opportunity to network within the industry.
Plus, certification can demonstrate your level of skill and commitment to potential clients and employers. A widely recognized credential worth considering is the Certified Meeting Professional (CMP) designation from the Events Industry Council (EIC).
Other major industry associations and providers of certification include:
It may also be beneficial to obtain hospitality-related certifications such as those related to food handling and the serving of beverages.
---
What Is the Average Salary?
A person's salary can depend on a variety of factors such as the number of years already spent working in the industry or the difference between being an employee and an entrepreneur. And, the pay structure for event coordinating professionals can vary from salary to commission to flat fees.
To give you a general idea of what a paycheck in this industry looks like, here are some figures from the Occupational Employment and Wage Statistics program:*
In 2021, the median pay for meeting, convention, and event planners was $49,470 per year, or $23.79 per hour.
The top 10 percent made $96,230 or more per year.
Entry level pay starts around $30,170 per year, about $14.51 an hour.
Where Can I Work?
Event planners can be employed in a broad range of sectors. One of the most popular is the wedding industry, but many work for business and political organizations, hotels and motels, cruise ship companies, theme parks, trade show organizations, colleges and universities, or fundraising groups.
What Are the Benefits of this Career?
Enjoyable settings—You could play a role in memorable, important, and joyous events like weddings, fundraisers, or festivals.
A fast-paced atmosphere—Always keeping up with deadline-driven projects can be fun and exciting.
Creative expression—Every event is different and requires the development of new ideas, from themes and color schemes to signage and decor.
Social interaction—You can work with people from all walks of life, from vendors to clients to guests, which is perfect for those who crave a people-oriented career.
Continual learning—With each event, experience is gained in dealing with in-the-field issues, learning about new trends, and more.
Freedom—You could become a contractor or small business owner. As your own boss, you could set your own hours and choose which projects to take on.
Job growth—Event planner job growth is projected at 18 percent for the 2021-to-2031 period, meaning there will be many employment opportunities to pursue.*
What Makes Event Planners Even More Successful?
In addition to following the steps outlined above, take on a number of small (but important) and proactive tasks, which can include:
Volunteering whenever or wherever possible
Finding a mentor
Networking within the industry
Researching industry trends and issues
Enrolling in continuing education courses and workshops
Asking for feedback from clients
Since the industry is often based on contract work, word of mouth is an important factor in becoming successful in this field. That's why it is vital to make sure each event you plan is seamless and that your clients are satisfied. This is especially true in the wedding planning and consulting profession where reputation can make or break your business.
---
---
* Unless otherwise noted, salary information is based on May 2021 data from the Occupational Employment and Wage Statistics (OEWS) program. Job growth estimates are from the Bureau of Labor Statistics and are for the 2021 to 2031 period.