Aircraft Mechanic School Information
By Publisher
| Last Updated
Working in aviation maintenance often brings good pay, high satisfaction, and other advantages. Enrolling in an aircraft mechanic school can help you learn what it takes to ensure the safe and efficient operation of airplanes and helicopters. It can also help you prepare for the Federal Aviation Administration (FAA) certifications that many employers expect.
---
Aviation Maintenance Education & Training
You can become an aircraft mechanic by completing an FAA-approved program at a technical school or receiving training through the military. A few technicians learn on the job, but that is typically a longer route to certification.
---
Aircraft Mechanic Schools
Sponsored Listings
Tampa Bay, Florida
Concord, Massachusetts
Advanced Aircraft Systems
Aviation Maintenance Professional
Aviation Maintenance Technician
Canton, Michigan
Houston, Texas
Airframe and Powerplant Technician
Aviation Maintenance Technology
Los Angeles, California
Riverside, California
Denver, Colorado
Tulsa, Oklahoma
Aviation Maintenance Technology
---
---
Aircraft Mechanic Program Options
Certificate programs: These typically take anywhere from one to two years.* Many schools offer specific certificates in airframe, powerplant, or avionics technology.
Associate degree programs: These usually last between 20 and 24 months.* They are more comprehensive than certificate programs and include general courses like math, physics, and public speaking.
Bachelor's degree programs: These are much less common and generally take about four years to complete.* Programs at this level often focus on maintenance management.
Typical Courses
The specific courses that are offered vary by program. However, aircraft mechanic schools usually cover topics like:
Aviation science
Maintenance documents and regulations
Basic electricity
Metallic and non-metallic structures
Basic welding
Cabin atmosphere control systems
Communication and navigation systems
Fire protection systems
Position and warning systems
Fuel systems
Hydraulic and pneumatic systems
Landing gear
Reciprocating engines
Propeller systems
Turbine engines
Engine cooling and exhaust systems
Assembly and rigging
Cleaning and corrosion control
Airframe inspection
Engine inspection and operation
Weight and balance
Ground operations
Shop practices
Most programs also prepare students to take the FAA certification exams.
Skills You Can Learn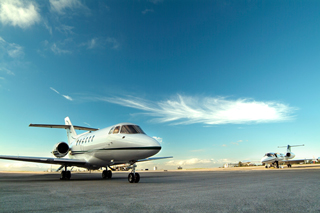 You could begin learning how to:
Interpret maintenance manuals
Use diagnostic tools
Repair and maintain aircraft materials, components, and systems
Clean equipment and apply corrosion control methods
Apply paint and finishes
Assemble rigging
Inspect airframes and/or engines
Follow safety practices
Update maintenance records
Licensing & Certification
Technically, aircraft mechanics do not need to be licensed or certified. However, if a mechanic does not have an FAA certificate, they must work under the supervision of a certified technician. Plus, they are not permitted to release an aircraft back into service.
The FAA offers both airframe and powerplant certificates. An aviation mechanic can obtain each separately or both together. In order to be eligible, you must:
Be at least 18 years old
Be fluent in English
Graduate from an FAA-approved aviation maintenance technician school OR have at least 18 months of experience in one area or 30 months of experience in both areas
Pass a written, oral, and practical test (and complete all of them within a 24-month period)
You can also choose to get certified as a repairman. Under FAA regulations, technicians with a repairman certificate are only authorized to work on aircraft components that the certificate specifically mentions, such as propellers or instruments. Also, they can only work on aircraft at the repair station at which they are employed. If they leave that repair station, their certificate is no longer valid.
To qualify, you must:
Be at least 18 years old
Be fluent in English
Be employed by a certified repair station and be recommended for the certificate by your employer
Have at least 18 months of experience with the specific type of work outlined in the certificate OR have completed formal training related to that type of work
Avionics technicians can choose to seek Aircraft Electronics Technician (AET) certification through the National Center for Aerospace & Transportation Technologies (NCATT). AET certification meets the formal training requirement for an FAA repairman certificate.
Additionally, technicians who repair or maintain communications equipment may require a license from the Federal Communications Commission.
The FAA also offers separate certificates for:
Inspection authorized (IA) mechanics: IA mechanics must have held an A&P certificate for at least three years. They must be actively engaged in maintaining aircraft, have a fixed base of operations, and have access to the necessary facilities to carry out an inspection and pass a written test.
Designated airworthiness representatives (DARs): Maintenance DARs must hold an A&P certificate or a repairman certificate and submit an application to the FAA.
Education & Training FAQs
How much does aircraft mechanic training cost?
Tuition and fees vary widely depending on what credential you pursue and where you enroll. Based on a review of programs at 30 different institutions (both public and private), it costs anywhere from about $1,500 to $38,000 to go to aircraft mechanic school for one year. However, many students are eligible for financial aid, which can bring those costs down.
How long is aviation maintenance training?
Aircraft mechanic school is generally 12 to 24 months long.*
What can I do to get ready for a program?
Taking high school courses like chemistry, physics, math, computer science, and electronics can be good preparation. You may also want to start getting comfortable reading the maintenance manuals for different aircraft, from propeller planes to passenger jets. Many such manuals can be found online.
Career Information
For mechanically minded individuals with a penchant for hands-on work, a career as an aircraft mechanic can bring a host of rewards.
Career Outlook
6% growth from 2021 to 2031
Median Salary
Aircraft Mechanics
Job Openings
Average Yearly Openings
Length of Training
Most Common Length
Work Settings
Specializations
Airframe, powerplant, avionics, maintenance, repair, inspection, airworthiness determination
Sources**
U.S. Bureau of Labor Statistics
U.S. Department of Education
Earnings
The median aircraft mechanic salary is $65,550, according to May 2021 estimates from the Occupational Employment and Wage Statistics (OEWS) program.** Earnings can vary dramatically between companies.
Avionics technicians specialize in the electronic instruments on board an aircraft. They are usually aircraft mechanics who have taken advanced training in avionics.
Job Openings & Outlook
From 2021 to 2031, employment of aircraft mechanics and service technicians is projected to increase by 6 percent, according to the US Bureau of Labor Statistics.**
Over that decade, an average of 13,100 aircraft mechanic and technician jobs should become available each year.** Most of those openings will come from technicians retiring or changing to other occupations.
Key Benefits
Good income potential: The median airplane mechanic salary is significantly higher than that of a car, bus, or boat mechanic, according to OEWS program estimates.
A sense of pride in keeping people safe: You get to play an instrumental role in making sure air passengers and crew get to their final destinations safely.
Versatility: In the process of learning how to become an aircraft mechanic, you have a chance to develop skills that can be applied to a variety of other industries, such as the heavy equipment, automotive, or energy sectors.
What an Aircraft Mechanic Does
Also known as an aviation technician or aviation maintenance technician, an aircraft mechanic carries out the service and repair work that keeps airplanes and helicopters in safe operating condition.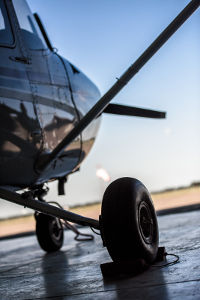 They are often responsible for:
Reading blueprints, schematics, and maintenance manuals
Testing, repairing, and overhauling aircraft systems and components, including:

Engines
Wings
Propellers
Landing gear
Hydraulic systems
Communication and navigation systems
Fuel systems
Electrical systems

Checking for cracks, corrosion, or other damage
Repairing wood, metal, fabric, or other materials that form the skin of the aircraft
Performing safety checks
Updating maintenance records
Work Settings
As an aircraft maintenance technician, you could work in:
Airfields
Hangars
Repair stations
Military bases
Specializations
Most aircraft mechanics earn FAA certificates as airframe and powerplant (A&P) mechanics, but they can choose to specialize in just one of those areas. Airframe involves every part of an aircraft other than the engine, propellers, and instruments. Powerplant focuses on engines and propellers.
Other potential specialties, some of which require additional training or certification, include:
Avionics: Maintain an aircraft's electronic equipment, such as the radio, radar, flight control, and entertainment systems.
Maintenance: Concentrate on routine servicing and preventive maintenance.
Repair: Fix specific issues that pilots notice during flight or that come up during inspections.
Inspection: Carry out a detailed review to determine if an aircraft is ready to return to service following major repairs.
Airworthiness determination: Examine and test a used aircraft to see if it meets all the requirements for safe operation.
Career FAQs
Is aircraft mechanic a good job?
For people who enjoy solving problems, working with their hands, and continually learning new skills, a career as an aviation maintenance technician can be an excellent fit. The work is mentally and physically challenging, and the pay can be quite good. As technicians gain experience, they can pursue positions in maintenance hubs all over the country. Plus, they often receive perks like free or discounted flights.
What are the working conditions like?
Aircraft service technicians typically work 40 hours a week, though overtime is not uncommon. They usually work in shifts, which may be scheduled around the clock. Experienced mechanics often get their choice of shifts.
Technicians frequently work with heavy components and tools, and they may be required to bend, kneel, crouch, crawl, reach from ladders, or balance on the top of fuselages. Hangars and repair stations can be noisy environments, so mechanics must use hearing protection and high-visibility vests. They may also be called upon to work outdoors in all kinds of weather.
---
* Length of training information is based on a combination of information from the Occupational Outlook Handbook, the U.S. Department of Education, and a wide sampling of relevant programs from about 30 individual school websites. They are a mix of public, private non-profit, and private for-profit institutions.
** Unless otherwise noted, salary information is based on May 2021 data from the Occupational Employment and Wage Statistics (OEWS) program. Job growth and average yearly openings estimates are from the Bureau of Labor Statistics and are for the 2021 to 2031 period.