Gunsmithing Schools
Last Updated
Get better at the hobby you love, or turn it into an actual career.
Gunsmithing schools make it possible to elevate your skills in the maintenance, repair, or customization of firearms. With just a small amount of specialized education, you can become a lot more self-sufficient at taking care of your own guns while also giving yourself the opportunity to become a paid professional in the trade.
That's often the real advantage of going through gunsmith school: It can greatly increase your practical understanding of different types of firearms, important safety procedures, and relevant laws. That way, you can feel confident in your abilities and have a formal credential that earns the respect of potential clients or employers. Plus, online gunsmithing schools give you the chance to learn it all from home. So take stock of your options today!
---
---
Gunsmithing Schools
Sponsored Listing
---
3 Helpful Facts About Gunsmithing Schools and Careers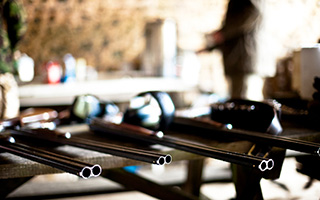 You don't have to look any further than the United States to see just how many opportunities a qualified gunsmith can find. After all, guns are a major part of American culture. Whether used for protection or sport, firearms simply garner a lot of passion and enthusiasm. That's why the country is home to an amazing number of gun owners. It's a huge market. Just look at some of these stats from GunPolicy.org:
American civilians are estimated to own between 265 million and 393 million guns.
The U.S. military possesses about 4.5 million firearms, and the nation's police forces collectively own about one million.
From 2005 to 2015, the number of small arms manufactured in America almost tripled.
Clearly, a lot of guns are in circulation throughout the U.S. All of those weapons need to be regularly maintained in order to function safely and effectively. And many of them require extra attention from qualified gunsmiths.
A gunsmith is a designer, a machinist, and an artisan. In order to repair damaged firearms, a gunsmith must be able to critically think about the mechanics of a piece and devise a solution to the complex problem that is preventing it from functioning well.
Gunsmiths also create their own embellishments on firearms, so they must know how to design and manufacture firearm parts, craft gun stocks, and engrave decorative patterns on both the wood and metal parts of a firearm. That's why a gunsmith must be detail-oriented. For many gunsmiths, the trade involves creating intricate pieces of precision machinery that other gun enthusiasts regard as works of art.
A lot of gunsmiths operate their own businesses, but some work for firearms companies, sporting goods shops, or the military.
So great opportunities exist to make your mark in the gunsmithing trade. As you look into the training options, consider these factors:
1. What You Can Learn
Gunsmith school usually covers all of the basics to get you started. For example, you'll likely be taught about a variety of firearm types (e.g., pistols, rifles, and shotguns) as you study procedures such as:
Assembling and disassembling guns
Correcting accuracy problems
Installing scopes
Customizing things like ammunition loading and gun stocks
Bedding actions and barrels
Adjusting safeties and triggers
Performing metalwork and operating machine tools
You may also learn about woodworking, gun safety, and the science and physics of firearms. Gunsmithing programs generally last anywhere from six months to two years, depending on how specialized you want to become. For example, although a lot of gunsmiths are generalists, many others are experts in specialized areas such as:
Custom building and design
Stockmaking and checkering (i.e., making embellishments and decorative patterns)
Metal engraving
Niche manufacturing (e.g., making particular types of guns like pistols or specific gun parts like barrels or sights)
By first training as a generalist in all the various responsibilities and duties of a gunsmith, you'll have a good foundation for pursuing a specialized role in the future.
2. The Requirements You May Need to Meet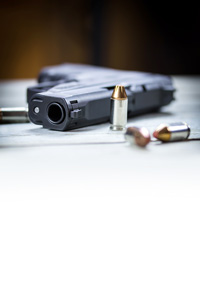 In the United States, if you plan on doing gunsmithing work for anyone other than yourself, then you will need to obtain a Federal Firearms License (FFL). You can apply for one through the Bureau of Alcohol, Tobacco, Firearms and Explosives (ATF). Some states and municipalities have additional regulations you may need to follow if you do business as a gunsmith.
3. How Much Money You Can Make
Your income potential as a gunsmith really depends on factors like where you're employed, whether you operate your own business, the quality of your work, and how well known you are within the gun community. According to the Bureau of Labor Statistics (BLS), gunsmiths are included in the occupation group "installation, maintenance, and repair workers, all other." In May 2021, the median salary for workers in this occupation group was $42,570.*
Move Forward Today
This career path can be incredibly interesting and gratifying. So take the opportunity right now to find a gunsmith training program by entering your zip code in the search tool below!
---
---
* Unless otherwise noted, salary information is based on May 2021 data from the Occupational Employment and Wage Statistics (OEWS) program.