Paralegal Schools & Colleges
Last Updated
Law is your forte; you cannot picture a world without it. You are smart, resourceful, and organized and know you want a supportive role in the legal field. The next logical step is to find paralegal schools that will equip you to join this important profession.
Your education can prepare you to effectively assist lawyers, helping them to prepare for hearings, closings, trials, and corporate meetings. A good program will also teach you how to assist in preparing contracts and coordinating the legal office. Once you complete your training, you could go after work in law firms, corporate legal departments, and various government offices. Review the school listings below or use the zip code search tool to find a school near you, and embark on an exciting career path today!
Paralegal School and Career FAQs
---
---
Paralegal Schools
Sponsored Listings
---
---
Paralegal Schools: FAQs and Answers
What is a paralegal?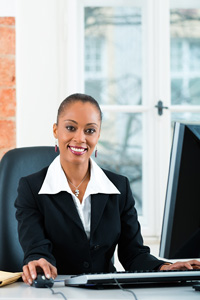 Essentially, someone who acts as a lawyer's right hand. The work is varied, and can include everything from handling office management to exploring shareholder agreements. Paralegals study past legal decisions (called precedents), research case facts, draw up briefings, and obtain affidavits. They may also help draft contracts, mortgages, and divorce papers. Some of the work is similar to a lawyer's duties, with the exception that paralegals don't give legal advice or appear before a judge.
What can I learn in a training program?
You can have the opportunity to gain a thorough understanding of the legal system by studying how law firms, legal departments, and trial procedures work, as well as what the paralegal's role is in the legal profession. Programs also typically include training that can prepare you to organize documents, prepare briefs, utilize research techniques, and work with industry-related computer technology. Your studies may also include a wider education in liberal arts, including critical-thinking, interpersonal communication, and information management.
What is the average salary?
According to national estimates collected in May 2019, the median annual wage was $51,740. Salary can also depend on the sector in which you find employment. For example, paralegals who work for the government earned a median yearly wage of $55,920.
Are there prerequisites for schooling?
A high school diploma, or its equivalent, is likely the only prerequisite you will require. However, because there are many different types of programs available, it's best to consult with individual schools to learn specific requirements.
How long will training take?
The time it takes will vary depending on the type of program you enroll in. Some certificate programs from community colleges or vocational schools require less than a year, while associate degrees may last as long as two years. There are also certificate programs designed specifically for students who already hold bachelor's degrees and want to add more career-focused training to their education.
Will I need certification after I finish school?
Certification is voluntary, but it can help to elevate you in a competitive job market. There are various national organizations that offer certification, including the National Association of Legal Assistants (NALA), the National Federation of Paralegal Associations (NFPA), and the American Alliance of Paralegals. Each offers unique certifications and designations that require various combinations of education, experience, and examinations.
What are the job prospects?
Job prospects are said to be good, with a projected growth of 15 percent between 2016 and 2026. Lawyers keep requiring skilled workers to help them keep abreast of the evolving legal system. However, there is also keen competition in the field, so pursuing a formal education is an important step to consider.
Where can I find work?
The vast majority of paralegals begin their careers in law firms. However, there are also opportunities to work in local or federal government organizations, and legal-aid agencies, to name a few alternative choices.
---