Auto Mechanic School Information
By Publisher
| Last Updated
An auto mechanic school can provide industry-recognized training that leads to a career with opportunities for specialization, advancement, and self-employment. Fixing cars, SUVs, and light trucks can be a reliable way to earn a living. And training at a vocational or trade school can give you a clear path to enter this fun and diverse industry.
---
Auto Mechanic Training
Most employers in this industry prefer to hire technicians who've completed formal automotive technician training at the post-secondary level. Online programs are available, and many schools offer in-person courses that include hands-on training with real tools, equipment, and vehicles.
---
---
Automotive Mechanic Schools
Sponsored Listings


---
Bakersfield
Chula Vista
Garden Grove
Gardena
Oceanside
Sacramento
West Covina
Corpus Christi, Texas
San Antonio, Texas
Automotive Service Technician
Automotive Technology
Automotive Technology with Service Management
Long Beach
Rancho Cucamonga
Sacramento
Austin
Dallas/Fort Worth
Houston
---
---
Benefits of Attending Auto Mechanic Trade School
Greater appeal to potential employers: Completing a vocational or trade school program in automotive technology can make it a lot easier to land a good job in the industry. Since an employer won't have to train you as a complete beginner, you may be able to start your career above the entry-level, which could mean higher pay and more engaging job tasks than if you hadn't gone to school.
Higher confidence and enjoyment: An auto mechanic school can train you in the industry's latest technologies and best practices. You can practice your skills the right way and feel more comfortable learning from your mistakes. That way, when you begin your career, you'll have more trust in your abilities, contributing to greater job satisfaction.
More advancement opportunities: Auto mechanics who've completed trade school training often have more chances to move up in the industry, such as becoming shop managers or supervisors.
Length of Mechanic Training
Completing a full program at an auto mechanic trade school or vocational college commonly takes anywhere from six to 24 months.* Some schools offer shorter courses in particular subjects or specialties, but they are often geared toward people who already have automotive technician training or experience to build on.
Most Common Length of School*
(range in months)
Motorcycle technology

Automotive technology

Diesel technology

Auto body repair
Program Options
A certificate or diploma usually takes the least amount of time to earn. In most cases, programs at this level can be completed in less than a year.* The focus is strictly on helping you gain the core expertise you need. With this level of training, you can quickly enter the job market and start acquiring the two years of work experience you need to take ASE certification tests.
An associate degree can be earned with about two years of study.* In addition to a comprehensive range of automotive courses, your program will probably include classes in a few general subjects like math, English, and introductory physics. Some programs also include an externship. With an associate degree, your salary potential may be higher, and it may be easier to pursue a bachelor's degree in the future. Plus, many supervisors and managers in the automotive industry have degrees. And some of the extra hands-on training you get may count toward the required experience you need for ASE exams.
Apprenticeships aren't as common in the field of automotive service as they are in other trades. However, some employers still offer them to candidates with demonstrable enthusiasm and mechanical abilities. An employer may pay for some or all of your coursework through a partnering trade school or community college, customized online program, or on-site instructional provider. An employer will also supply paid on-the-job training in exchange for your signed agreement to work for them for a minimum period of time. You can find potential opportunities through the U.S. Department of Labor.
---
---
Typical Courses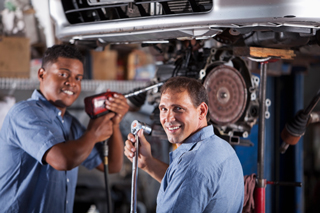 Classes vary from one auto technician school to another, but programs often cover subjects like:
Math
Tools and equipment
Workplace safety
Service operations, including:

Customer relations
Cost estimates
Order writing

Internal combustion engines
Routine maintenance
Electronics
Electrical systems
Transmissions and powertrains
Steering and suspension
Brakes
Engine diagnostics
Heating and air conditioning
Emission control systems
Hybrid and electric vehicle (EV) systems
---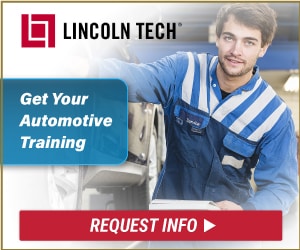 ---
Skills You Can Learn
Many auto mechanic schools help students gain skills for:
Reading technical diagrams and schematics
Performing routine and preventive maintenance procedures such as:

Oil changes
Fluid checks, top-ups, and flushes
Tire rotations and wheel alignments

Communicating with customers
Completing service orders and other forms
Using diagnostic equipment such as:

Digital code readers and scan tools
Infrared engine analyzers
Gas analyzers
Multimeters
Ohmmeters and voltmeters
Continuity testers
Oscilloscopes

Servicing, removing, and rebuilding internal combustion engines
Calculating engine torque, horsepower, and compression ratios
Optimizing engine performance
Inspecting, testing, troubleshooting, diagnosing, and repairing:

Drum and disc brakes
Manual and automatic transmissions
Drivetrains and transaxles
Steering and suspension components
Automotive climate control systems
Power seats, doors, and windows
Electrical circuits, wiring, and charging systems
Batteries and electric motors
Onboard computers and electronics
Licensing & Certification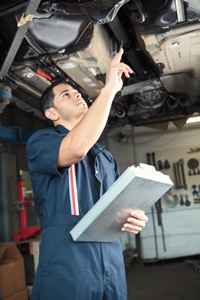 Because auto mechanics often must test drive vehicles in order to identify problems, they generally need a valid driver's license. Additional requirements depend on your particular situation.
Licensing
State regulations vary when it comes to licensing automotive technicians. In some states, this vocation is unregulated. In other states, requirements can range from only needing a license for testing or working on safety or exhaust systems to needing specific licenses for almost every other type of automotive system. You may need a minimum amount of education or experience in some cases, and you may need to pass one or more tests.
The best way to find out whether your state has licensure requirements for auto mechanics is to use CareerOneStop's license finder.
You'll need to obtain a proper business license to run your own auto repair shop. Your state or local government may have additional requirements you need to meet as a business owner in this industry.
Certification
Service techs who handle refrigerants for automotive air conditioning systems must gain Section 609 certification through a school or organization approved by the Environmental Protection Agency (EPA). Many trade schools include classes for this as part of their programs.
In addition, many employers and customers prefer to hire technicians certified by the National Institute for Automotive Service Excellence (ASE). Although voluntary, ASE certifications are widely recognized as credentials that verify a tech's expertise in one or more areas, such as:
Automatic or manual transmissions
Brakes
Electronics and electrical systems
Engine repair or performance
HVAC systems
Light vehicle diesel engines
Steering and suspension
Most ASE exams for this vocation require at least two years of work experience in an auto repair environment. However, formal education in the trade can substitute for some of the required experience. Technicians who pass multiple-choice exams in at least eight out of nine core areas (excluding diesel engines) can qualify for the Master Automobile Technician designation. ASE certification is also available for those with diesel technician training, but the tests and requirements differ.
ASE-certified mechanics often enjoy enhanced career opportunities and greater earning potential. You must get re-certified every five years.
---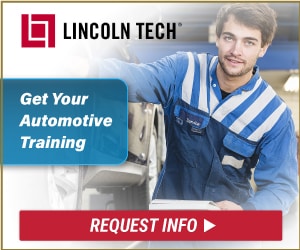 ---
Education & Training FAQs
How can I train to become a hybrid and electric vehicle technician?
More and more trade schools, technical institutes, community colleges, and other training providers offer automotive programs that cover hybrid and EV technologies. In many cases, schools partner with particular auto manufacturers like Volvo or Tesla to add this type of training to their existing programs as an elective component. In other cases, training providers may offer stand-alone programs that focus strictly on electric vehicles.
Tesla, the leading EV manufacturer, partners with a growing list of schools to add 12 weeks of specialized training to their automotive programs. By completing the Tesla START program, students can prepare for a technician career with the EV company.
How do you become a high-performance mechanic?
Although race cars and high-end sports cars generally operate on the same principles as other vehicles, their systems are often more complex, delicate, and expensive. That's why a specialized education tends to be the preferred path into a career in high-performance automotive technology. Some automotive trade schools offer focused training for this specialty, sometimes through an extra course of study that builds on what you learn in a general program.
After completing high-performance auto training, mechanics often look for entry-level opportunities with racing teams. You can increase your prospects by moving to a region where several teams are based. For example, many NASCAR teams are based in North Carolina. For IndyCar racing, a lot of teams are based in Indiana.
Do you need a high school diploma to become an auto mechanic?
Not necessarily. Although many employers and post-secondary schools require a high school diploma or a state-approved equivalent to become a mechanic, some don't. By passing an Ability to Benefit (ATB) test, you might qualify for admission at some trade schools, which may require that you take remedial courses in math and English. And some employers are willing to hire people as helpers or trainees who are genuinely committed to learning the trade and becoming ASE-certified. Qualifying for ASE certification exams doesn't require any specific education, just a certain amount of on-the-job experience.
---
---
Career Information
Automotive service technicians work in an increasingly technology-driven industry. As vehicles incorporate more and more electronics, the need for qualified mechanics who understand computerized diagnostics and other complex systems should remain steady.
Career Outlook
1% increase from 2021 to 2031
Median Salary
Automotive Mechanics
Job Openings
Average Yearly Openings
Length of Training
Most Common Length
Work Settings
Specializations
Automotive HVAC, brakes, drivability, high-performance technology, transmissions, hybrid and electric vehicles, specific manufacturers like BMW, Fiat Chrysler, Ford, General Motors (GM), Mercedes-Benz, Nissan, Porsche, Toyota, Volvo, and Tesla
Sources**
U.S. Bureau of Labor Statistics
U.S. Department of Education
Automotive Mechanic Salary
According to the Occupational Employment and Wage Statistics program, auto mechanics earn yearly pay of $46,880 on a median basis.** That means half of auto mechanics earn less than that amount, and half earn more. Those at the upper end of the wage scale make over $75,100 a year.
Median Annual Wage Comparison**
Job Openings & Outlook
Estimates from the Bureau of Labor Statistics (BLS) indicate that the employment of automotive service techs may increase by 1 percent from 2021 to 2031.** Even so, about 73,300 job openings could be created each year, on average, as people retire from the trade or move into different occupations.
Key Benefits
Steady work: The number of registered vehicles in the U.S. has been increasing for many decades. As the nation's population rises and car technologies get more complex, the demand for skilled mechanics should remain stable. After all, mechanical skills can't be outsourced, and cars and trucks are essential to the American way of life.
Advancement opportunities: Many people attend auto mechanic school, gain experience as service technicians, and eventually move into positions that offer even higher pay. For example, experienced mechanics can become master technicians and supervise those who are newer to the trade. Or they can move into other roles related to the management or operation of parts or service departments.
Potential for greater independence: About 13 percent of automotive service technicians are self-employed. Running your own repair business can give you more freedom and flexibility. And it can lead to a higher income.
What an Auto Mechanic Does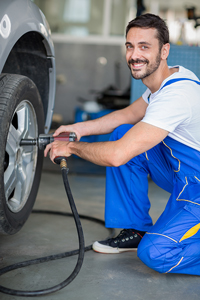 Automotive technicians help ensure that cars, light trucks, and SUVs are in good working order and safe to drive. Some tasks depend on whether they are working on traditional vehicles with internal combustion engines, gas-electric hybrid vehicles, or fully electric vehicles (EVs). The vital services they provide can include tasks such as:
Inspecting vehicles for:

Potential safety hazards
Undetected wear or damage
Emissions compliance

Carrying out routine maintenance like:

Changing oil and filters
Rotating tires and aligning wheels
Installing car batteries
Lubricating parts
Flushing or topping up fluids

Test-driving vehicles, taking note of odd sounds, smells, or handling issues
Identifying and troubleshooting problems by:

Using computerized diagnostic equipment
Following established checklists
Consulting manufacturer documentation
Testing systems and components with the proper tools

Explaining problems to customers and recommending repairs
Repairing, replacing, overhauling, or adjusting various parts or systems related to:

Engines or electric motors
Batteries
Brakes
Transmissions
Steering and suspension
Fuel injection and ignition
Electrical and electronic components
Heating and air conditioning
Emission control

Updating onboard computer software
Maintaining service records
Work Settings
Mechanics can find employment in several types of environments, such as:
Car dealerships
Repair shops
Fleet garages
Racing venues
Gas stations
Tire and auto parts stores
Specializations
Many service technicians gravitate to a particular area of the trade. Some examples include:
Automotive HVAC: Focus on repairing, maintaining, and installing heating, ventilation, and air conditioning systems for motor vehicles.
Brakes: Inspect, troubleshoot, adjust, or replace the pads, linings, or other components of braking and traction control systems.
Drivability: Specialize in diagnosing and fixing problems that affect engines and emission control systems' function and efficiency.
High-performance technology: Help automotive racing teams or owners of high-end sports cars fix, adjust, upgrade, and maintain their fast, powerful vehicles.
Transmissions: Concentrate on troubleshooting and fixing the complex systems that transmit power from engines to wheels.
Hybrid and electric vehicles (EVs): Focus on fixing and maintaining automobiles that are fully or partially powered by electricity from sophisticated onboard batteries.
In addition to those specialties, mechanics often specialize in servicing the vehicles of particular automotive manufacturers like:
BMW
Fiat Chrysler
Ford
General Motors (GM)
Mercedes-Benz
Nissan
Porsche
Toyota
Volvo
Tesla
---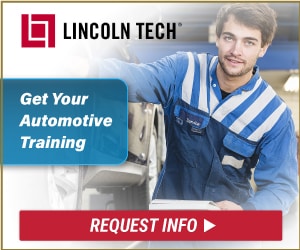 ---
Career FAQs
How will electric cars impact the future of automotive service?
Predictions vary, but the future looks stable for auto mechanics, regardless of the types of vehicles on the road. That's because EVs still have parts and components that can wear out, get damaged, or need updating or replacing.
Even though they tend to be more reliable than vehicles with internal combustion engines, EVs still require preventive maintenance and repairs.
The onboard computers in many EVs also require periodic software updates, which technicians often perform. Plus, as these technologies get more advanced, many auto techs earn higher pay in recognition of their more sophisticated skills and responsibilities.
According to Wood Mackenzie, hybrid and electric vehicles could account for 38 percent of global vehicle purchases by 2040. And Boston Consulting Group says that internal combustion engines could still power about 48 percent of cars and trucks in the U.S. in 2030. So far, compared to other major countries, America has been the slowest adopter of EV technology.
What does it mean for a mechanic to be paid a flat rate?
Instead of a salary or hourly wage, many auto technicians receive this type of compensation. Flat-rate pay is similar to what is referred to as "piece work," since it is based on the specific jobs you carry out rather than the actual time it takes you to perform them.
Under this system, mechanics are paid a predetermined amount for each type of job they perform. If you're fast at your job and work in a shop or service department that is consistently busy, you can potentially make more money than you would under an hourly wage system. However, the opposite can also be true: If there isn't much work or you're slow at your job, you might earn less than you otherwise would.
Do mechanics have to buy their own tools?
Many dealerships and repair shops require technicians to provide their own carts, toolboxes, and hand tools. In many cases, employers provide the computerized diagnostic equipment, power tools, and other necessary items that tend to cost more.
Some auto mechanics spend tens of thousands of dollars on their tools. But you don't necessarily have to spend that much yourself. The key is only to purchase what you need, not everything you want. After all, the costs can add up quickly, which is why some technicians amass significant debt.
Look for opportunities to buy used tools from retired mechanics or through auctions, estate sales, or websites like eBay. If you attend an automotive mechanic school, take advantage of potential student discounts through companies like:
---
Better Opportunities Start With Trade School
With training from an auto mechanic school, you can benefit from improved job prospects, greater confidence in your abilities, and the potential to earn higher pay.
---
* Length of training information is based on a combination of information from the Occupational Outlook Handbook, the U.S. Department of Education, and a wide sampling of relevant program lengths from about 30 individual school websites. They are a mix of public, private non-profit, and private for-profit institutions.
** Unless otherwise noted, salary information is based on May 2021 data from the Occupational Employment and Wage Statistics (OEWS) program. Job growth and average yearly openings estimates are from the Bureau of Labor Statistics and are for the 2021 to 2031 period.