A Guide to AI Certification: Exploring the Benefits of AI and Machine Learning
By Publisher
| Last Updated February 10, 2023
Data science is expected to experience a growth rate of 36% between 2021 and 2031, which is significantly faster than the average growth rate of all occupations.* This is due to the increased demand for data-driven decisions and the need to analyze large amounts of data. As a result, organizations will need data scientists to mine and analyze the data to make informed decisions and improve their business processes. The median pay for data scientists is $100,910 per year.*
Certification in Artificial Intelligence (AI) is becoming increasingly important and valuable for computer science and engineering professionals. This article will provide an overview of AI certification programs, the benefits of pursuing certification, prerequisites for learning machine learning, considerations to keep in mind when selecting the right program, and how to research different programs. Additionally, we'll summarize the advantages of AI certification and machine learning and explain why earning certification is beneficial.
---
Definition of Artificial Intelligence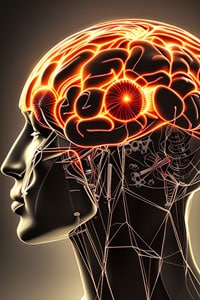 AI is a form of computer science that enables machines to gain from experience, adapt to new inputs, and finish activities that would otherwise necessitate human intelligence. This is accomplished through algorithms, machine learning, and deep learning. It has many applications in various industries, from traditional ones to creative fields like video game design and image recognition.
Overview of AI Certification and Machine Learning
AI and machine learning are closely related concepts. AI certification is a designation that proves an individual has the necessary skills to understand and apply machine learning principles. It involves data science, deep learning, artificial neural networks, and other related areas. Many certification programs also include practical applications with hands-on projects. Certification in AI and machine learning can benefit those looking to enter the field, as it can help them stand out when applying for jobs.
Benefits of AI Certification
AI and machine learning certification programs provide a range of benefits for those wishing to expand their knowledge and skills. For employers, certification is a way to differentiate employees and ensure that their team has the most up-to-date and advanced skills in the field of AI. For employees, certification can provide an opportunity to gain new skills, increase their value as an employee, and set themselves apart from other applicants in the job market. Additionally, certification programs provide a way for professionals to stay current with the latest AI and machine learning technology trends.
---
---
Artificial Intelligence Schools
Sponsored Listing
Computer Science - Artificial Intelligence Concentration
---
Types of Available Programs
Short-term certificates are a great way to quickly gain a basic understanding of AI and machine learning. Professional organizations or universities provide these programs, which cover topics such as an introduction to AI and machine learning, data analysis, programming languages such as Python and R, and algorithms. Additionally, participants will gain hands-on experience in developing and deploying AI applications. These programs are self-paced and usually don't require a significant time commitment.
College-level courses are more in-depth and provide a more comprehensive understanding of artificial intelligence (AI). These courses are usually offered through accredited universities and require a strong computer science and mathematics background. Students will typically learn machine learning, data mining, computer vision, algorithms, robotics, and natural language processing. In addition to the technical aspects of AI, students will also explore AI's philosophical and ethical implications. College courses require a more significant financial and time commitment than short-term certificates. However, the knowledge gained from these courses often exceeds that of the certificate programs and may provide access to research opportunities and internships.
Choosing the Right Program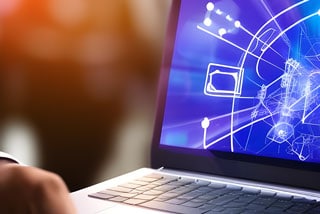 Paid resources offer more comprehensive courses than free resources, often including a wide variety of courses and instructors. Paid resources also offer certificates or other credentials upon successful completion of the course, making the student more attractive to employers.
Considerations
Cost: When deciding on an AI certification program, one should consider the tuition cost and compare it to the prices of other programs to ensure they are getting the most value. Furthermore, any additional expenses, such as software or a computer, should be considered.
Time commitment: To determine which AI certification program best suits you, research the available programs and consider the duration and hours required to complete them. Once you have selected, read reviews to assess if the program is worth the time and effort.
Level of difficulty: The difficulty associated with an AI certification program can vary greatly. Research the programs to identify the one that is the most suitable for your goals and skills. Start with a program that is less intensive and allows for gradual learning. Assess your schedule to determine if you can dedicate the necessary time to the program.
Researching Programs
Researching various programs will help you determine which one best suits your goals and skill set. Knowing the current trends in AI and machine learning can help you stay up to date on the latest developments in the field.
To gain the necessary information to make an informed decision on which AI and machine learning program to pursue, it is important to conduct thorough research of available programs and the job market. This step will help ensure the chosen program will provide the necessary abilities and expertise to pursue a career in these fields.
Search for programs certified by respected organizations to guarantee that they meet certain standards of excellence.
Utilize online resources for researching AI certification programs, such as past students' reviews, the curriculum offered, and the duration of the program.
Speak to people who have already taken a specific program to better understand the program.
Research the job market for AI and machine learning professionals to determine what types of jobs are available and what employers are looking for.
This article contains affiliate links. We are compensated with a small commission, at no extra cost to you, for sales made through the links.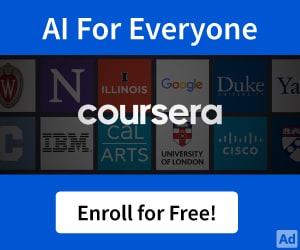 Mastering Machine Learning
Prerequisites
To become an AI professional, it is essential to have a strong understanding of mathematics and computer science, including linear algebra, calculus, probability, and statistics. Additionally, knowledge of programming languages such as Python and TensorFlow is recommended, as well as experience in data manipulation and analysis. To prepare for an AI certification program, prospective students can take advantage of online resources such as free and paid courses, YouTube tutorials, and university courses.
Online Resources
Free Resources: Coursera and edX offer free AI and machine learning courses and open-source packages such as Scikit-Learn, TensorFlow, and Keras. Many websites and forums, such as Reddit, Stack Overflow, and Quora, host discussions on machine learning topics.
Paid Resources: Paid resources offer more comprehensive courses than free resources and often include various courses and instructors. Coursera also offers many paid resources that provide certificates or other credentials upon successful completion of the course, making the student more attractive to employers.
---
Summary of AI Certification and Machine Learning Training
Obtaining an AI certification is a way to prove one's expertise in artificial intelligence and machine learning. Different programs are available depending on an individual's needs and goals. Pursuing AI certification can provide an increased understanding of AI and machine learning and a valuable addition to a resume.
Those interested in learning about machine learning can take advantage of the many online resources available, including free tutorials and paid academies. It is important to have an understanding of algebra, calculus, and programming languages to pursue this field, which is a subset of artificial intelligence (AI).
There are many benefits to pursuing AI certification, such as being more attractive to employers, setting oneself apart from peers, and staying up to date on the latest AI tools and trends. Having a certification can open doors to job opportunities that may have been previously inaccessible.
---
---
* Unless otherwise noted, salary information is based on May 2021 data from the Occupational Employment and Wage Statistics (OEWS) program. Job growth and average yearly openings estimates are from the Bureau of Labor Statistics and are for the 2021 to 2031 period.