New Jersey Skilled Trade Schools
Last Updated
New Jersey skilled trade schools offer training that can greatly boost your career prospects.
Just imagine what a hands-on education in a growing field might do for your future. It could mean being able to land a reliable, satisfying, and good-paying job. And it could boost your confidence and many of your best qualities, including some you didn't even know you had.
Plus, the skilled trades sector is filled with several potential paths for making that all happen. For example, programs at HVAC, electrician, and plumbing schools in NJ are just a few of the places you can start the process. Other examples include New Jersey's automotive, machining, or welding schools.
So make the choice to begin moving forward today. Locate some of the best trade schools in your area by typing in your zip code right now!
7 In-Demand Skilled Trades Worth Pursuing in New Jersey
---
---
New Jersey Skilled Trades Schools
Sponsored Listings


Mahwah
South Plainfield
Union
Automotive Technology
Diesel Technology
Electrical/Electronics
Heating, Ventilation, and Air Conditioning (HVAC)
Heavy Equipment
Machining and Manufacturing
Welding Technology
---
---
---
7 In-Demand Skilled Trades Worth Pursuing in New Jersey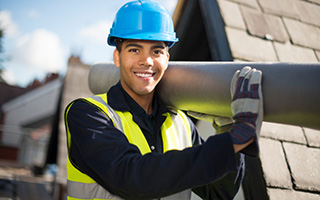 Good job opportunities are becoming a lot easier to find in New Jersey, especially for those with formal training in the skilled trades. In fact, this career sector has one of the state's best employment outlooks. Thanks to renewed economic progress and an aging workforce (in which almost half of all NJ workers are over the age of 45), the possibilities just keep growing for newly qualified tradespeople in the region.
Two of New Jersey's brightest industry clusters for skilled trades jobs are construction and advanced manufacturing. Between them, they support good employment in a wide variety of occupations. Look at these stats from the New Jersey Department of Labor and Workforce Development (NJDOL):
New Jersey's construction sector is expected to grow by 1.4 percent per year from 2016 to 2026, which could help lead to an overall rise in employment within the industry of about 14.8 percent.
In 2017 alone, about 22,400 construction-related NJ establishments employed skilled tradesmen and women.
The state's advanced manufacturing sector employed almost 161,300 workers at more than 5,200 establishments in 2017. They contributed to the manufacturing of everything from electronics to chemicals to industrial machinery and fabricated metal products.
Average annual wages in New Jersey's advanced manufacturing industries were significantly higher than the statewide average wage for private-sector workers in 2017.
Here are seven trades that are particularly worth exploring:
1. Plumbing
Like most other skilled tradespeople, plumbers are vital to sustaining our economy and way of life. And they can find terrific job opportunities across a number of industries, including residential, commercial, and industrial construction and some types of manufacturing.
In 2021, the median annual wage of plumbers, steamfitters, and pipefitters in New Jersey was $76,920, according to the Bureau of Labor Statistics (BLS).* And the state's plumbing trade is growing. NJDOL says that between 2016 and 2026, it's expected that about 1,360 job openings will become available for qualified plumbers each year.
2. Electrical Work
Skilled electricians always seem to be in high demand. And with many of New Jersey's older electrical tradespeople set to retire very soon, that demand could grow significantly.
The BLS says that electricians in NJ earned a median wage of $72,600, in 2021.* Plus, 2,320 openings per year are projected to become available in the trade from 2016 to 2026, according to NJDOL.
3. Carpentry
With construction on the rise across New Jersey, the need for well-trained carpenters is also rising. In fact, NJDOL projections indicate that 2,560 openings could become available each year between 2016 and 2026. And carpenters in the state often make a good living. BLS data shows that, in 2021, they earned a median annual wage of $62,110.*
4. HVAC and Refrigeration Technology
Nearly every modern building requires a good system for heating, ventilation, and air conditioning (HVAC). And many businesses cannot operate without a functioning refrigeration system for their products or supplies. So this trade has an impact on almost every industrial, commercial, and residential sector in New Jersey. Plus, the annual wages of HVAC technicians in NJ are very compelling. According to BLS estimates, they made a median wage of $62,390 in 2021.*
5. Welding
This is another important trade that several industries rely on. Without skilled welders, we wouldn't have most of our modern bridges, skyscrapers, or countless manufactured products. And with New Jersey's growing construction and industrial sectors, the need for welders is expected to remain strong. The BLS says that, in 2021, the median annual income of welders in NJ was $49,480.* However, many within this trade are able to earn way more than that, especially if they are willing to travel or go into an area such as underwater welding.
6. Industrial Machining Technology
New Jersey needs plenty of qualified machinists, particularly those with the skills to work with today's advanced manufacturing technologies. For instance, computer numerically controlled (CNC) machine specialists and programmers play a crucial role in ensuring that industrial machines do what they are supposed to do. Machinists in NJ earned median incomes of $57,390 in 2021.* And BLS data shows that CNC machine tool programmers made a median income of $61,970.
7. Automotive and Diesel Technology
This state's automotive repair sector is quite large. And opportunities are on the rise. In fact, in total, about 2,570 annual job openings are projected for auto and diesel mechanics in New Jersey from 2016 to 2026, according to NJDOL. Plus, the wages are enticing. BLS estimates indicate that, in 2021, auto mechanics made a median wage of $47,940, and diesel technicians made $59,770.*
---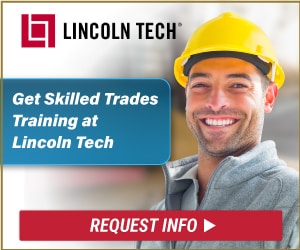 ---
Begin Your Own Journey in the Skilled Trades
Increasingly, many employers are looking for people who've received formal trade school training. That's why a lot of New Jersey skilled trade schools have fast, market-driven programs you can enter with little or no prior knowledge. Discover the options in your area right now by using our search tool to find a skilled trades school near you.
Featured New Jersey Programs
---
---
* Unless otherwise noted, salary information is based on May 2021 data from the Occupational Employment and Wage Statistics (OEWS) program.