Early Childhood Education Degree & Certificate Programs
Last Updated
How can you benefit from pursuing an early childhood education (ECE) degree, diploma, or certificate? To start, you can look forward to a rewarding career where you get to play an important role in the growth and development of young children. As an early childhood education professional, you can help shape young minds by encouraging their curiosity and desire to explore the world around them. Your important work can lay the foundation for a lifelong desire for learning.
Through one of the available ECE programs, you can obtain a solid education in the care and development of children, including nutrition, safety, teaching strategies, curriculum planning, and the various stages and areas of development. Through one-on-one and group activities, you can learn how to promote development in the areas of speech, motor skills, socialization, and more. Most ECE programs are comprised of a combination of in-class learning and externship or practicum components, which will allow you to gain the necessary theoretical knowledge and practical experience to succeed in your new role.
If you're ready to learn more about obtaining the education you need for a career working with children, check out the available early childhood education degree, diploma, and certificate programs listed below and request more information today!
Early Childhood Education (ECE) Frequently Asked Questions
---
---
Early Childhood Education Schools
Sponsored Listings
---
---
Early Childhood Education (ECE) Frequently Asked Questions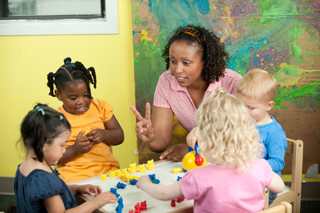 Here's why earning an early childhood education degree, diploma, or certificate may be the right choice: Maybe you are patient, creative, and can't help but smile any time you hear the play and laughter of children. And maybe you can picture yourself nurturing young kids, providing them with a safe and stimulating learning environment where you can make a positive difference in their lives and share in their first experiences with reading, phonics, math, science, art, and social studies.
However, before you make the leap, you may have some additional questions with regard to early childhood education. Salary expectations, job outlook, and career possibilities may be some of the areas you want to learn more about. So check out the frequently asked questions below to uncover additional details about ECE training and careers.
What Level of Education Is Required, and How Long Does It Take?
There is no specific education level required to become an early childhood educator. A certificate or diploma in the field can help you obtain a variety of entry-level positions. However, you may find that many preschools set their minimum education level at an associate degree. And private and public schools may require a bachelor's degree. (What are the requirements for an associate degree vs. bachelor's degree? The first type of credential usually takes about two years to obtain, whereas the latter type requires completing a more in-depth program that typically takes about four years.) So it can be beneficial to conduct research on the organizations where you would like to work in order to ensure that you are choosing an education level that is in line with your career goals.
The amount of time you need to dedicate to your schooling varies depending on the ECE program you choose. In general, an early childhood education certificate can be earned in one year or less, a diploma and an associate degree can be earned in one to two years, and a bachelor's degree can be earned in two to four years.
What Could I Learn in School?
The subjects covered during your training can vary between schools and depend on whether you are working toward an ECE degree, diploma, or certificate. Early childhood education programs cover the essentials from infancy through to the third grade. Some of the specific areas you could learn about include:
Emotional, intellectual, physical, and social development
Academic needs
Behavioral techniques
Child psychology theories and principles
Health and safety
Nutrition
Curriculum development and review
Community, cultural, and societal roles in child development
Can I Choose a Specialization When I Earn an ECE Degree?
When you are exploring the various options with early childhood education degrees, you may find an opportunity to specialize in a specific area. Some of the more common specializations include:
Administration/leadership—Prepare for a leadership position within a childcare center or preschool while establishing a solid understanding of early childhood education principles.
Child and family studies—Learn how to support parents by providing them with the education and resources needed for their child's healthy development.
Child development—Delve deeper into the activities, interactions, materials, and supplies that encourage healthy development.
English language instruction—Focus on the development of language and literacy skills.
Infant and toddler care—Learn how to set up the care environment to meet the developmental needs of the age group, and discover the learning activities that promote cognitive, language, and motor skills development.
Special needs—Develop the skills and abilities required to work with special needs children in order to help them reach milestones.
Can I Earn an Early Childhood Education Degree Online?
If you are interested in flexibility in your schedule, then you could opt to earn an ECE degree online (also referred to as distance learning). There are several options for you to choose from, and some schools offer blended learning (aka hybrid) models. Hybrid programs offers the best of both worlds, enabling you to earn your certificate, diploma, or degree in early childhood education through a mix of classroom and distance learning.
Will I Require Additional Early Childhood Education Certification Before I Can Find Employment?
There is no specific requirement for additional certification to work as an early childhood educator. ECE certification requirements vary by state and also depend on where you would like to work. The two most common and nationally recognized certifications are:
The Child Development Associate (CDA) credential—To earn this credential, you must apply based on a work setting. And you can apply for more than one setting. The four settings are preschool, infant/toddler, family childcare, and home visitor. You have to obtain a certain number of hours of experience working with young children, as well as a certain number of hours of formal training. Along with meeting the criteria, you also have to complete a documentation package and an assessment.
The NECPA Commission, Inc.'s Certified Childcare Professional (CCP) credential—In order to apply for your CCP credential, you must complete a professional portfolio. This includes a requirement to meet a certain number of work experience hours with young children in a licensed program, as well as a certain number of hours of formal training. There are additional requirements to completing the portfolio, including performance-based observations and an examination.
As you explore your employment options, you could find that additional education and certification may be required for preschool teaching positions within public schools as well. There are quite a few different ECE certification options depending on which state you live in and where you would like to work. So it is important to check your state's education and licensing requirements to ensure that your educational choice is aligned with your career aspirations.
What Can You Do With an ECE Degree or Certificate?
Many early childhood education graduates secure employment as childcare workers within daycares and preschools. However, childcare positions can also be found within churches and charities that run community programs, and there are other employment options you may not have considered. These include:
Camp counselor—Camp counselors plan and carry out a variety of activities, offer support and guidance, and ensure that health and safety protocols are upheld. Aside from summer camp settings, positions can be found with state park departments as well as cruise lines that offer children's programs.
Recreation coordinator—This position is usually found within community sport, recreation, and leisure organizations. Recreation coordinators are typically responsible for developing programs and schedules, supervising and leading programs, creating budgets, handling advertising, and many other activities related to the development and delivery of community programs.
Special education preschool teacher—This position specifically involves working with disabled children. The children's education and care are tailored based on their special needs to help increase their success.
Preschool or childcare center administrator—This is a managerial or leadership position within a childcare center or preschool. Administrators manage daily operations of the center and can be responsible for scheduling, staffing, developing curriculum, budgeting, advertising, and much more.
Teacher's aide/assistant—Teachers' assistants typically work in public and private schools, but positions can also be found within other organizations that offer educational programs. Teachers' assistants support teachers by helping students understand lessons, enforcing school and classroom rules, supervising students, marking homework and tests, and more. Note that the requirements to become a teacher's assistant vary by state, school district, and school.
Some ECE professionals also find positions within social and human services organizations, specifically working within child welfare or family and children's services departments. Another possibility is to work for yourself and open your own private, in-home childcare facility. The bottom line is that you could find quite a variety of employment options once you have earned your certificate, diploma, or degree in early childhood education.
What Kind of Salary Can I Expect?
The salary range of an ECE professional can vary depending on your position, level of experience, and employer. Listed below is the salary range for four of the more common ECE positions. The salary data is taken from the Occupational Employment and Wage Statistics program and reflects national estimates as of May 2021.
Childcare worker: $18,540 to $37,430 or higher
Preschool teacher: $22,840 to $58,530 or higher
Special education preschool teacher: $37,540 to $123,860 or higher
Preschool and childcare center director: $31,200 to $78,350 or higher
What Is the Job Outlook?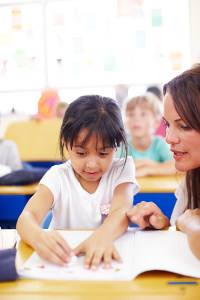 The job outlook for early childhood education professionals is expected to be quite strong in the upcoming years. An increased importance is being placed on education in early childhood. A lot of research, including from the National Institute for Early Education Research, has shown that children who receive high-quality early education are more likely to succeed in school overall, as well as graduate from high school. And they are less likely to commit juvenile crime, require special education services, or have teen pregnancies.
Here's the projected job growth between 2020 and 2030 for four of the most common ECE professions, according to the Occupational Outlook Handbook:
Preschool teachers: 18 percent
Special education preschool teachers: 12 percent
Preschool and childcare center directors: 11 percent
Childcare workers (in the day care services industry): 8 percent
What Are the Other Benefits of an ECE Career?
As an ECE professional, you could be working with children at one of their most vulnerable times. Their brains are growing at a rapid rate, and they are starting to learn about the world and their place within it. And you could be a part of that experience.
Supporting a child's development is highly rewarding. You have a role in helping them achieve academic, personal, and social milestones. And you are equipping them with skills that can help them throughout the rest of their K-12 journey.
You also have the opportunity to become a memorable role model in a child's life. You may spend years with the same children, offering them valued support, care, and guidance. You could make an impact on their lives that they never forget. And with that comes a great amount of personal pride and accomplishment.
---
Where Do I Go From Here?
If this sounds like the perfect occupation for you, then you can start by finding the early childhood education degree, diploma, or certificate program that best supports your career ambitions. Take a look at the schools above, or enter your zip code below to locate the ECE colleges and universities in your area. A fulfilling new career is within your reach!
---