Social Sciences Degrees & Diplomas
Last Updated
People with social sciences degrees or diplomas often have a vast world of career possibilities open to them.
You can enjoy the same benefit. After all, the social aspects of being human have profound impacts in our everyday lives. And society needs professionals who can help us better understand or deal with problems in areas as diverse as politics, public policy, community safety, mental health, economics, education, cultural conflicts, and more.
With a social science degree or similar credential, you'll be one step closer to contributing toward a more humane future for everyone. Why pass up that kind of powerful opportunity? Discover a nearby program—or even one online—by searching with your zip code right now!
8 Worthwhile Areas of the Social Sciences That Provide Diverse Career Paths
---
---
---
---
Social Sciences Schools
Sponsored Listings
---
---
8 Worthwhile Areas of the Social Sciences That Provide Diverse Career Paths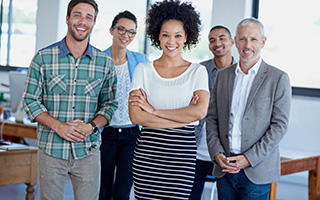 The social sciences aren't just fascinating to learn about; they also give people the chance to create prosperous, meaningful, and enjoyable professional lives. That's because the skills they can help you develop are more vital than ever in today's world. For example, much like the arts and humanities, they can improve your ability to analyze different situations, ask the right questions, find evidence to support your ideas, and effectively communicate those ideas.
As a result, employers within a huge variety of industries frequently place a high value on the skills developed by graduates of social sciences programs. It's a big reason why, in the 2016-2017 school year alone, more than 14 percent of all bachelor's degrees awarded in the U.S. were related to the social sciences, history, or psychology.
Plus, it's hard to beat the positive impact that your work can have. In fact, people with this type of education often go on to have careers in which they get to collaborate on projects that truly change society for the better—in all kinds of different ways.
So, what are the options in this broad field? Beyond areas like history, linguistics, education, and communication, some of the largest and most fascinating areas of the social sciences include:
1. Sociology
Our quality of life is determined by more than just physical aspects like food, clothing, and shelter. Social behavior also plays a huge role. Without an understanding of how people interact or why groups make decisions, even the most revolutionary inventions can sit idle. So studying society and human interaction helps ensure that we see the big picture, critique what's going on, and discover the insights necessary for safely and effectively integrating the innovations that advance humanity and make us more civilized.
That's what sociology is all about. It involves the study of our social structures and practices so that our leaders and policymakers can make informed decisions about how to best organize the social life in our local, national, or global communities or organizations. Sociology provides useful insights on an extensive range of different issues, including areas like crime and justice, poverty, race relations, family dynamics, healthcare, workplace safety, the aging population, education, urban planning, and gender inequality.
2. Anthropology and Archeology
Understanding the origins of humanity or individual human cultures, their behaviors, and how they've developed can lead to insights that help change modern societies in positive ways. From distinctive languages and cultural practices to eye-opening physical artifacts, the discoveries made in these fields are often surprising, profound, and beneficial. It's why anthropologists and archeologists are expected to benefit from employment growth of six percent from 2021 to 2031.* But opportunities also exist for people who want to assist such professionals.
Is anything more interesting than the human mind? It's what is most responsible for the way we behave. We're ruled by our emotions and intellect, which can often be irrational. But psychology gives us a way to observe and analyze how we relate to ourselves, each other, and our surroundings. It allows us to better understand why we feel and act in certain ways. And it's a diverse field with psychology jobs found throughout research settings, clinical and counseling environments, and even business settings. In fact, from 2021 to 2031, jobs for industrial and organizational psychologists are projected to increase in number by four percent.*
4. Political Science
Like other social structures, public institutions such as government are always evolving. But our way of life depends on knowing how to maintain the effectiveness of our political systems so that smart policies can be enacted in spite of, or in conjunction with, prevailing political trends or media hype. So people with backgrounds in political science are often very valuable to organizations that have a practical interest in areas like public affairs or international relations.
This field is truly about contributing to other people's well-being in a direct way. Through social assistance, people who are disadvantaged, disabled, mentally ill, suffering from addictions, or caught in family crises can receive the help they need to cope with their challenges or return to being productive members of their communities. Social workers and similar professionals help enable our society to keep progressing without leaving the most vulnerable people behind. Plus, it's projected that, from 2021 to 2031, mental health and substance abuse social work jobs could grow in number by 11 percent.*
6. Economics
Think of how resources get turned into goods and services and then distributed to people. That process is at the very heart of modern civilization. And it goes way beyond financial transactions or simple supply and demand. Understanding different economic trends and their causes is essential to making good decisions that impact groups of people. It's a foundation for social advancement. As a result, studying economics can prove incredibly valuable when it comes to building your career.
7. Geography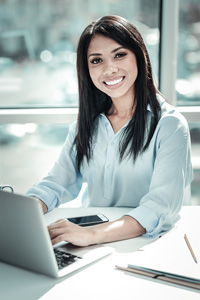 Humanity is obviously very diverse, and so is the earth's landscape. Plus, they both change. As a result, different regions often have remarkably different physical and social characteristics. And those differences are important to understand, especially for governments or other organizations that want to make better plans or have more success at solving problems.
The field of geography enables us to get a better grasp of how things like cultural differences, political structures, human actions, and environmental changes impact each other and shape society. And with major global problems like climate change, the need for geography specialists remains fairly steady.
8. Cultural Studies
What better way to broaden your horizons than by learning about a different culture? Or what better way to increase your ability to influence your own culture than by studying it at a deeper level? That's what this area of the social sciences can give you. It encourages you to take a new look at the historical context and modern-day customs of whatever group of people you choose to study. And that can translate into the kinds of insights that a number of organizations value, particularly in the nonprofit sector. Just a few of the many examples of what you might pursue include areas like African-American studies, Latino studies, American-Asian studies, and feminist studies.
---
What Might You Do With a Degree in Social Science?
Start finding out. Quickly discover a variety of schools where people like you are earning social sciences degrees and diplomas. Simply enter your current zip code to begin right away!
---
---
* Unless otherwise noted, job growth estimates are from the Bureau of Labor Statistics and are for the 2021 to 2031 period.