Marketing Colleges and Schools
Last Updated
Marketing colleges can help you start working toward a successful and fascinating future.
Schools offering marketing training throughout America help motivated people like you create new opportunities within a field that continues to evolve in fresh and exciting ways. They offer educational paths intended to boost your practical understanding of one of the most lively areas of business and communication.
And if you choose to earn a marketing degree, your career options may become brighter and more appealing than you ever expected. And that could mean getting to enjoy a professional life that involves learning what people need or want, connecting with them, and offering them items or services they value.
This type of career is filled with interesting and well-paying ways to contribute your skills and insights. So find out how you can begin training for this field at a campus near you or online. Marketing programs come in many varieties. Discover one that suits you right now! Just enter your zip code below to begin.
8 Compelling Areas of Marketing That Offer Fun Career Possibilities
---
---
Marketing Schools
Sponsored Listings
---
---
8 Compelling Areas of Marketing That Offer Fun Career Possibilities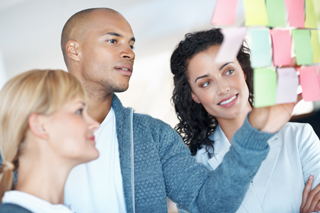 Marketing is part of almost every industry, and it is easily one of America's most diverse vocational fields. In fact, good opportunities exist for creatively talented people, analytical thinkers, technology enthusiasts, and those with a lot of other types of personalities and interests. As a result, a career in this field can take you in all kinds of exciting directions.
Plus, many marketing professionals are able to focus on building their careers within the specific industries that they're most passionate about. Good examples include fashion marketing, sports and entertainment marketing, and non-profit or cause marketing. In addition, some marketers choose to specialize in either business-to-business (B2B) or business-to-consumer (B2C) marketing.
But the real diversity of this field can be seen in the many possible roles a marketer can have, regardless of industry. Here are eight areas that contain some of the most appealing roles:
1. Brand Development and Management
Branding involves more than just coming up with clever names, logos, and tag lines. An individual's or organization's brand needs to consistently embody values that set it apart from competitors, and it needs to connect with a target audience at a meaningful level. In essence, a brand is always making some kind of promise. So developing and looking after something so powerful requires visionary marketing pros who can see the big picture yet make a brand work with all of the smaller details. For instance, sports agents are experts at crafting the personal brands of each of their client athletes. In 2021, the median sports agent salary was $78,410.*
2. Advertising and Promotions
With a developed brand, an organization has the foundation it needs to promote its offerings. Television, radio, and print advertising media are still popular and effective ways to build awareness. However, in 2021, spending in the US for traditional media advertising decreased to $95 billion as more companies utilize digital marketing.
Just a few of the common roles within this sector (along with their median salaries in 2021) include:*
Graphic designers: $50,710
Advertising sales agents: $52,340
Art directors: $100,890
Advertising and promotions managers: $127,150
3. Customer Engagement
This area of the marketing field often involves creating experiences that encourage deeper bonds between brands and their target audiences. For example, some retail chains have well-developed training programs for their staff aimed at ensuring that all interactions with customers align with the company's brand values. Other examples include fun customer loyalty programs, contests, and exclusive online games. The types of projects that can be executed are almost limitless.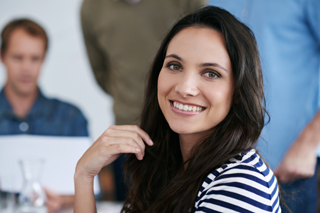 Check out this astounding fact: In 2018, the amount of money that U.S. organizations spent on digital ads rose by 22 percent over the previous year. And expectations are that digital ad spending will continue to increase at a similar rate going forward.
It's pretty easy to understand why. Most organizations would love to have the kind of success that can come from a marketing initiative going viral online. After all, well-known examples of such success appear all the time thanks to social media platforms like Facebook.
And digital ads are effective. According to a survey conducted by Curalate, 76 percent of consumers have bought something that they saw in a social media ad. But the Internet marketing sector doesn't just consist of digital ads and social media. It also includes exceptionally successful areas like content marketing, online lead generation, search engine optimization (SEO), video marketing, and affiliate networking.
5. Sales
Sealing the deal is what all marketing is designed to lead up to. Organizations want results. And, for companies, that means getting sales. So good salespeople are always in high demand. It's why they can make great money, especially after some experience and promotion into management. In 2021, sales managers in the U.S. earned median annual pay of $127,490.*
6. Market Research and Metrics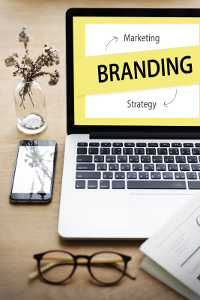 Within the world of marketing, data and analytics professionals are probably in the highest demand of all. In fact, the employment of market research analysts and related specialists in the U.S. is projected to rise by 19 percent from 2021 to 2031, which is substantially higher than the average occupational growth rate.*
These kinds of marketing pros are able to gather useful data about things like customer preferences and then interpret that data and suggest new strategies to try. Their work can make an organization's marketing efforts a lot more effective than they might otherwise be. So they are often well-compensated. American market research analysts earned median salaries of $63,920 in 2021.*
7. Public Relations
Most people and organizations want good reputations. But public perception can be a little funny sometimes. Journalists and others within the media don't always get their facts right. And, of course, everyone makes mistakes now and again. So good communicators and strategists are needed by countless individuals, companies, and other organizations to help keep their public images in a favorable light and to help promote their best work. For their efforts, public relations specialists in the U.S. earned a median salary of $62,800 in 2021.*
8. Marketing Management
Professionals who advance to this level often get to oversee all of the areas above. They plan and coordinate the efforts of many different types of marketing and communications specialists. That's why they frequently earn high salaries. In fact, in 2021, American marketing managers made a median salary of $135,030.* Plus, if you have a passion for it, this can be one of the most fun jobs that pay over 100K.
---
---
* Unless otherwise noted, salary information is based on May 2021 data from the Occupational Employment and Wage Statistics (OEWS) program. Job growth estimates are from the Bureau of Labor Statistics and are for the 2021 to 2031 period.