Architecture Schools and Colleges
Last Updated
Architecture schools will help you attain the skills for a career in architecture, drafting, or industrial design. Architects design the world we live in; they put a building concept into a plan and see it through.
Courses are offered in all areas of design and drafting, including the popular AutoCAD software technology. Formal education allows you to explore this field, which encompasses both art and science. You will learn how to handle many aspects right from discussing building outcomes with the client to sourcing contractors. Architects are the ultimate communicators and coordinators; they need to get their vision across clearly to all parties involved.
A training program can teach you how to prepare feasibility and land use studies, as well as cost analysis and space requirement reports. You will become familiar with building codes, fire regulations, and zoning laws. Your education will prepare you to draw up construction plans that can include electrical, HVAC, and structural systems, as well as building materials and interior finishings. Plus, you can learn to use some of the industry's most popular and commonly used software programs, which can include AutoCAD, Architectural Desktop, and ArcView GIS software.
Get the training that will help you draw up the blueprints to your future. Start immediately by asking one of these great schools for more information!
---
---
Architect Career and Education Information
Career Overview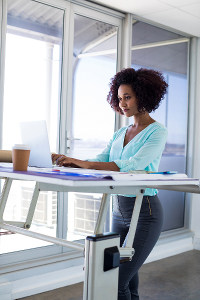 Architects not only get to make models of beautiful buildings, they also get to enjoy a wide variety of other tasks including interpersonal interactions. Their work often involves managing project teams, negotiating with builders and contractors, getting various approvals, presenting at public hearings, and managing construction schedules.
Clients often hire architects with a vision already in mind that they want to collaborate on, and as with any business, architecture is generally based on client needs. So expect to collaborate with clients on anything from conceptual ideas to nitty-gritty tasks like producing technical drawings. As you move up the ranks, you might collaborate with your clients and colleagues not only on design tasks, but also on administration and management duties.
Education Requirements
Architects are responsible for other people's health and safety. So it stands to reason that you would need plenty of training to become an architect. First, you need a degree in architecture, which generally takes five to seven years to obtain.
Once you've completed a degree, you need practical experience through a required internship. Although architecture students can sometimes do an internship during university, this part of the process usually takes anywhere from three to five years to complete.
And the final step is to successfully take the Architect Registration Examination (ARE). This licensing examination has seven different divisions and covers everything from building design to site planning through to construction systems, documents and services.
Is the Career For You?
The best way to find out if being an architect is right for you is to take it for a test drive. Gain some insight through a few computer aided drafting (CAD) classes prior to entering architectural school. Then use these classes to land an internship in a firm, where you can get a more realistic idea of the day-to-day tasks of an architect.
---