Homeland Security Training Schools & Colleges
Last Updated
Strengthen your career opportunities by learning how to protect America.
Homeland security training offers a valuable entry point into a meaningful sector that exists to safeguard our nation from terrorism and natural disaster. Plus, as a fast-growing vocational option, this path often leads to jobs with outstanding benefits, engaging work, and chances to advance into vital roles that help ensure the safety and continuity of our towns, cities, businesses, and institutions.
Homeland security school can teach you how to identify and respond to possible terrorist attacks, deal with hazardous materials, and plan for potential threats, man-made or otherwise. With such prized abilities, your future in this wide-ranging area of criminal justice could be full of excitement, challenge, and real purpose.
So investigate your options today. Programs in this field are offered on-campus as well as online. Homeland security training is easy to find. Just use your zip code to locate a school in your region!
7 Top Career Areas to Pursue with Homeland Security Training
---
---
Homeland Security Schools
Sponsored Listings
---
---
7 Top Career Areas to Pursue with Homeland Security Training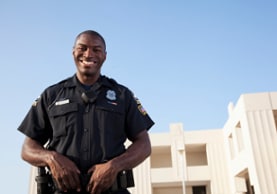 Protecting the country is serious business. It's why professionals from all sorts of backgrounds are employed in the fight to keep Americans safe and to keep their interests secure. In fact, this field is so diverse that it consists of hundreds of different occupations. Within the U.S. Department of Homeland Security (DHS) alone, more than 240,000 people work every day to preserve the nation's well-being.
The DHS spends billions of dollars each year to prevent terrorist acts, secure America's borders, protect electronic networks, safeguard critical infrastructure, develop resilience to natural disasters, and enforce the country's immigration laws. Without the work of homeland security specialists, America would be more prone to the catastrophic disruptions, loss of life, and economic turmoil caused by terrorism, severe weather, earthquakes, and other major emergencies.
In fact, in 2017, the DHS monitored a total of 12,500 various items of interest. And the threats covered a substantial variety of areas, which is why the DHS is made up of at least 14 components, including well-known agencies like these:
Beyond the DHS, many other organizations also hire homeland security experts. From local and state governments to large financial and healthcare institutions to small private companies and non-profits, opportunities exist across a lot of different sectors.
And you don't necessarily have to work directly on the front lines. A large percentage of homeland security jobs are performed within office settings, especially those in which you serve in an administrative, managerial, or analytical role.
Take a look at these seven vocational sectors that stand out for what they can offer to those who've graduated from homeland security schools:
State and municipal police departments are often good places to begin a career in the homeland security field. After all, they are more actively involved in helping to prevent terrorism now than ever before. And, increasingly, they are gaining the tools necessary to safeguard possible targets, investigate threats, and apprehend people who commit acts of terror.
Plus, you don't necessarily even have to become a police officer in order to achieve good employment in the law enforcement sector. The typical police agency employs a variety of different professionals who've received criminal justice training.
Still, should you decide to go after a career as a police officer, then you may get to earn attractive pay. For example, according to the Occupational Employment and Wage Statistics (OEWS) program, the median salary of a police or sheriff's patrol officer in the U.S. was $64,610 in 2021.*
2. Customs, Immigration, or Border Patrol
Global travel and shipping are incredibly important to the world economy, as well as our own. In 2018 alone, agencies within the DHS processed about $2.65 trillion worth of international trade and almost 414 million travelers—arriving by land, air, and sea—at U.S. ports of entry. And the well-being of our nation has long depended on the talents and contributions of new residents and citizens who come from other countries.
But America's strength and security also depends on ensuring that the influx of visitors, goods, and immigrants isn't just a free-for-all—that it is handled according to the nation's laws and best interests. That's why careers in border security or customs and immigration can be so valuable to pursue. The need for such professionals only seems to grow.
Plus, check out the potential salaries: According to U.S. Customs and Border Protection, the total compensation for a U.S. border patrol agent starts at $43,635. And the salaries of immigration officers and customs officers are also good. Immigration officers and customs officers earned a median annual salary of $71,650.*
3. Transportation Security
After the attacks of September 11, 2001, the world was awakened to the need for improved airport security. Today, everyone who travels by air must be screened for things like weapons or dangerous explosives. In fact, 813.8 million passengers were screened by the TSA at U.S. airports in 2018. In addition, such screening procedures are, in some cases, also making their way to other forms of public transportation.
Being a transportation security screener can be a good way to get into the homeland security field. And the pay is compelling for such an entry-level role. OEWS program data indicates that in 2021, the median U.S. salary for transportation security screeners was $45,470.* But some screeners made over $55,870.
4. Private Security and Investigation
Many individuals, businesses, and institutions throughout the U.S. receive threats from would-be criminals and terrorists. In a lot of cases, they amount to little more than that. However, every threat deserves to be taken seriously, and law enforcement agencies aren't always able to respond in a timely manner. As a result, some organizations employ their own private investigators or security consultants to look into threats, review possible targets, secure their property, and search for evidence that can be presented in a court of law. (Law enforcement experience is an asset in this field. In fact, these types of roles are common jobs for retired cops.)
The median yearly pay for an American private investigator in 2021 was $59,380, according to the OEWS program.* However, some people in this field earned more than $98,070.
5. Cybersecurity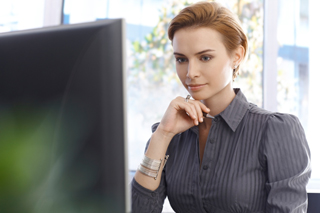 Our modern way of life is very reliant on computers and digital networks. The Internet has allowed people, companies, governments, and all types of organizations to expand their capabilities, advance important causes, and reap many other benefits through the power of interconnectedness.
But criminal hackers, whether alone or sponsored by hostile nations, are always looking to take advantage of electronic vulnerabilities. Sometimes they steal private information, including personal identities. And sometimes they try to gain access to the systems that control the nation's most vital infrastructure, such as electrical utilities.
So the threat from cyber criminals needs to be met by professionals who understand how to assess and strengthen our areas of technological weakness. That's where people with training in both computer technology and homeland security come in. Often called information security analysts, they work with all types of organizations to investigate electronic security breaches, design more secure systems, test network resilience, and plan recovery procedures.
According to OEWS program data, information security analysts in the U.S. made a median salary of more than $102,600 in 2021.* And some earned over $165,920.
6. Emergency Management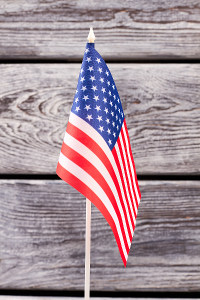 What happens when a terrorist attack actually occurs, or a natural disaster wreaks havoc? Where do the plans for how to respond and recover come from? Who develops them and helps ensure that everyone knows what to do during such an event?
In many companies, governments, and large facilities, those questions help define the role of an emergency management director. It's a job that involves coming up with contingency plans, reviewing daily operations, predicting possible damage, and assisting in the coordination of response efforts when a real emergency arises.
Data from the OEWS program shows that American emergency management directors earned median salaries of $76,730, in 2021.* And the highest-paid among them made over $133,580.
7. Intelligence Analysis
One of the most effective ways to prevent terrorism is to gather and analyze information about potential threats. The American government uses several methods to obtain that kind of information. And many corporations also employ people to gather intelligence in the effort to protect their own interests. But as all of that information is collected, it must be sorted through and examined to determine its relevance and legitimacy.
That's why the role of an intelligence analyst is so essential and is becoming even more important as the amount of intelligence collected by governments and companies continues to grow. Plus, it's a career that tends to pay well. According to USAJOBS, the median salary range for an intelligence analyst with the Department of Homeland Security is $103,690 to $159,286 per year.*
---
---
* Unless otherwise noted, salary information is based on May 2021 data from the Occupational Employment and Wage Statistics (OEWS) program.